Haggen sues Albertsons for more than $1 billion
September 2, 2015 - 4:09 pm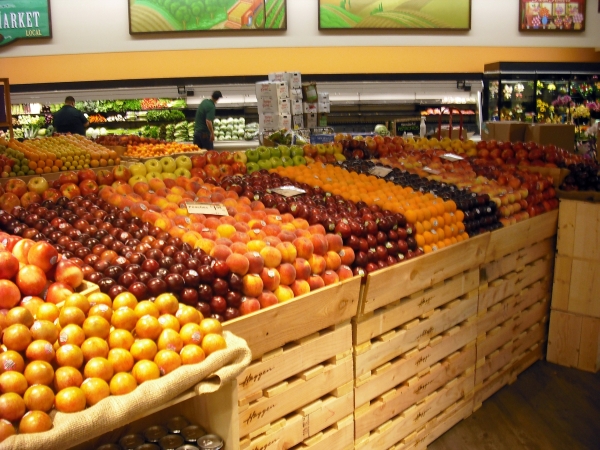 Haggen, the Washington-based grocer that acquired the old Vons in Boulder City, is suing Albertsons for more than $1 billion in damages, the company announced Tuesday.
A complaint filed by Haggen on Tuesday in federal court alleges that Albertsons engaged in "coordinated and systematic efforts to eliminate competition and Haggen as a viable competitor in over 130 local grocery markets in five states."
In December, Haggen acquired 146 Albertsons and Safeway stores in Nevada, Washington, Oregon, California and Arizona as part of the merger between Albertsons and Safeway, Vons' parent company, which was approved by the Federal Trade Commission in late January.
The complaint also says that Albertsons made "false representations to both Haggen and the FTC about Albertsons' commitment to a seamless transformation of the stores into viable competitors under the Haggen banner."
According to the complaint, Haggen was forced to close 26 of its newly acquired stores and faces the potential closure of additional stores.
At this point in time, no layoffs or store closure is planned for the Boulder City location, said Deborah Pleva, spokesperson for the chain.
Haggen also alleged that Albertsons provided the company with misleading information that caused Haggen to raise its prices. The complaint also alleges that Albertsons deliberately overstocked perishable products at newly acquired Haggen stores, and that the company moved Haggen products into Albertsons stores.
"Albertsons' anti-competitive conduct caused significant damage to Haggen's image, brand and ability to build goodwill during its grand openings to the public," the complaint said.
The Vons in Boulder City closed June 7 and reopened as Haggen two days later.
Contact reporter Steven Slivka at sslivka@bouldercityreview.com or at 702-586-9401. Follow @StevenSlivka on Twitter.