Former guardian, partners indicted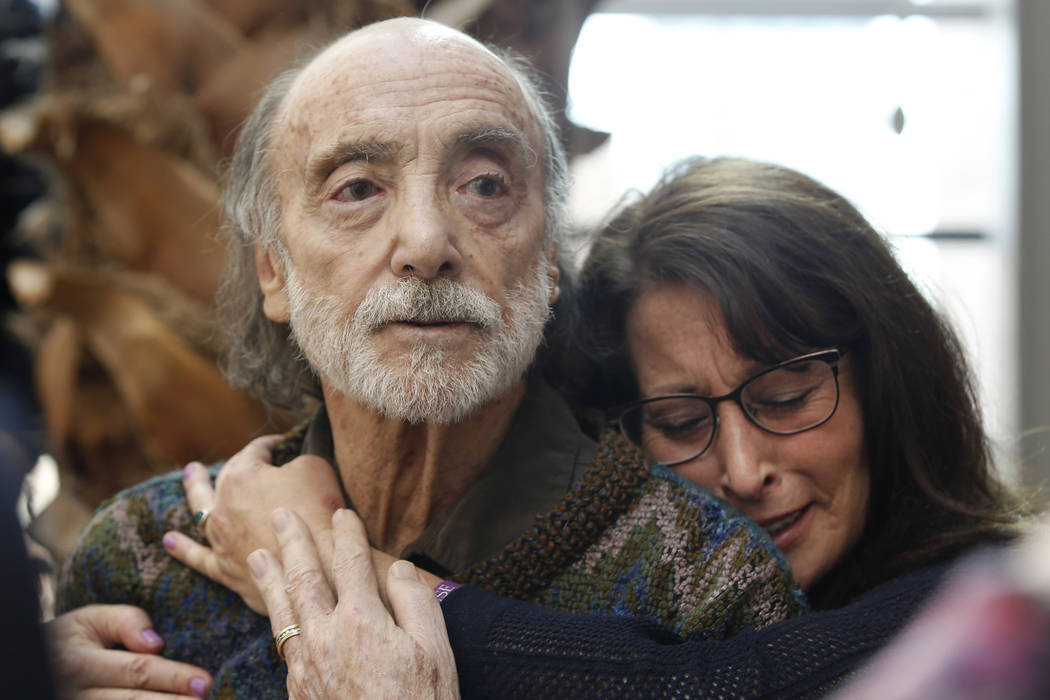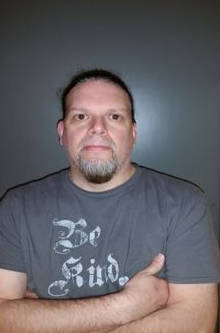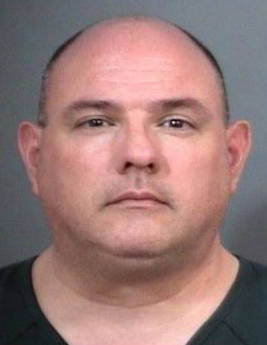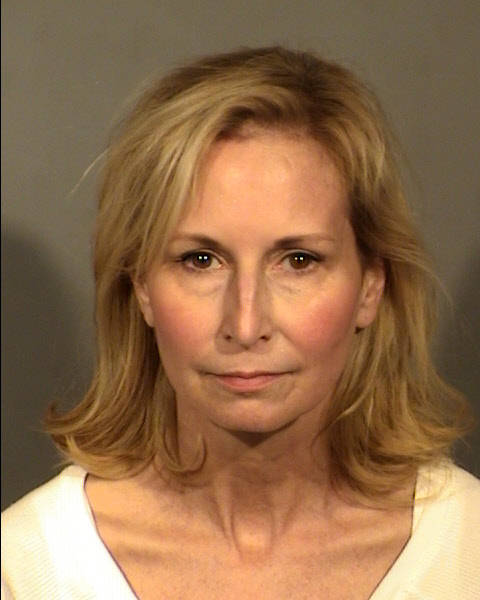 As a guardian, April Parks was tasked with caring for the elderly and infirm in Southern Nevada.
As a guardian, she had full control over those people's finances, their property and nearly every aspect of their lives.
And as a guardian, Parks exploited at least 150 of those vulnerable Nevadans and "systemically bilked them out of their life savings," law enforcement officials said March 8.
A Clark County grand jury indicted Parks on more than 200 felony charges that include racketeering, theft, exploitation and perjury. Parks and her husband were arrested in Pennsylvania just hours after the indictment came down.
Three other people were indicted March 8: Parks' business partner, Mark Simmons; her husband, Gary Neal Taylor; and her former attorney, Noel Simpson Palmer. Simmons was arrested in Indiana sometime that day, according to a Metropolitan Police Department press release.
But Clark County District Attorney Steve Wolfson made it clear in a press conference that Parks "was the No. 1 target in this investigation."
The 123-page indictment, which laid out the 212 felony charges levied against Parks, claimed she used her position and her company, A Private Professional Guardian LLC, "to steal funds belonging to elderly and disabled persons over whom they had guardianship authority."
The indictment said that Parks used fraudulent billing practices, and that Parks and Simmons organized and directed a "criminal syndicate" while stealing roughly $559,000 from 150 victims between 2011 and 2016. Most of those victims, Wolfson said, are no longer alive.
Simmons faces 134 felonies similar to the charges levied against Parks. Taylor faces seven charges, and Simpson was charged with one count each of theft and filing a false document.
Judge Jennifer Togliatti issued a no-bail arrest warrant for Parks and Simmons and set the bail at $200,000 for Taylor. Palmer, who appeared at the hearing, agreed to pay $7,500 for bail and to return to court March 22.
Parks was one of the most active private professional guardians in Southern Nevada. She often acted as the surrogate decision maker for 50 to 100 elderly and mentally incapacitated people, called wards, at a given time. As the guardian, Parks had full control of the wards' finances, estates and even medical decisions.
Last year, Parks left Nevada, leaving dozens of wards behind and forcing the already-overburdened Clark County public guardian's office to step in to care for them. Guardianship Judge Cynthia Dianne Steele issued a separate bench warrant for Parks' arrest last summer after Parks failed twice to appear in court for one of the cases she abandoned. Attorneys claimed Parks grossly overbilled her wards, and they called for a law enforcement investigation of her practices.
One of Parks' former wards, Rudy North, said he never expected these charges to come.
North, 80, and his wife, Rennie, spent two years under Parks' guardianship.
The indictment claims Parks stole $1,300 from the couple through overbilling, but North said the impact was much larger and went beyond finances.
North said the couple was taken from their home and put into an assisted living facility in Boulder City. Parks sold nearly all their possessions shortly after moving the couple, North claimed.
He compared being taken away from their home and family to his experience living in Auschwitz, the World War II Nazi concentration camp for Jews.
"We were taken without announcement, without the ability to make a phone call," North said. "The only thing we beat them on, really, is we're alive today."
The indictment and arrests mark a newfound focus from law enforcement at the state and local levels to protect the elderly and mentally incapacitated from fraud and abuse by those who are supposed to care for them.
The investigation was a joint effort of Metro and the attorney general's and district attorney's offices. Wolfson said other cases of guardianship abuse are pending, but he did not detail those cases or give a timeline for when charges could come.
Parks is expected to be extradited to Las Vegas for the trial.
Contact Colton Lochhead at clochhead@reviewjournal.com or 702-383-4638. Follow @ColtonLochhead on Twitter.