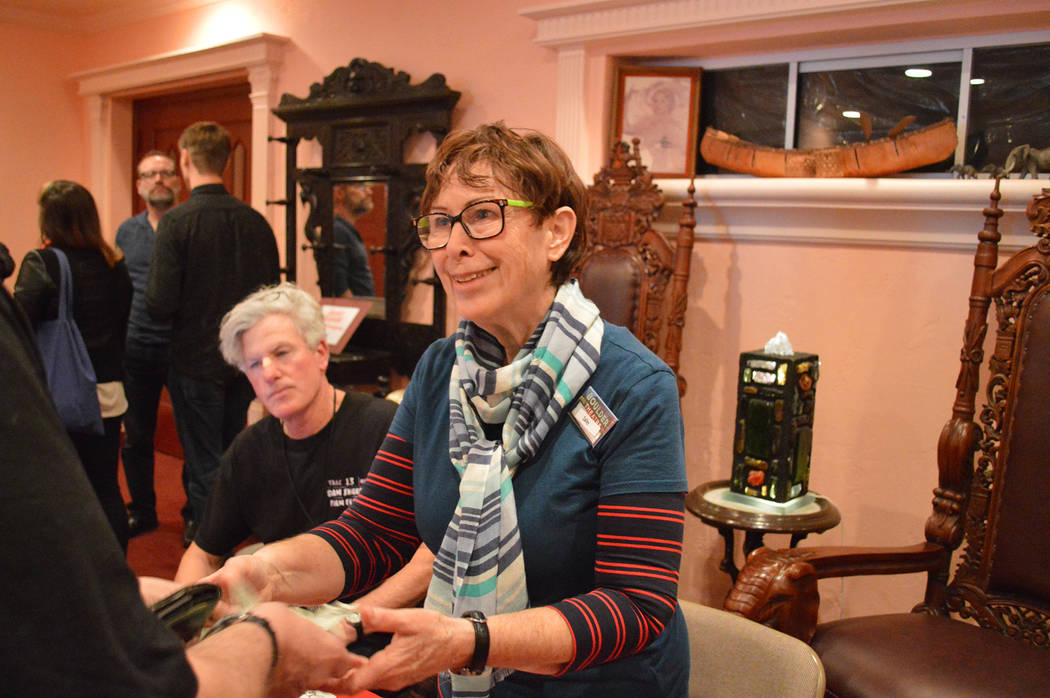 Nevada Humanities recently awarded the Dam Short Film Society a $5,000 grant for its annual Dam Short Film Festival.
"We're going to use that money to help defer the cost of the historic Boulder Theatre," said John LaBonney, festival director. "We're glad to be one of the few groups that use it. There's a lot of charm, and it's an important part of our festival."
He said that the theater is really in the "perfect spot" for the event because of its proximity to the Boulder Dam Hotel and restaurants in town.
The grant is one of 27 totaling over $104,500 awarded to fund humanities programs across the state.
"Our 2018 grant recipients truly reflect Nevada's diverse communities that will benefit from these exciting and relevant humanities programs, events and exhibits," said Christina Barr, executive director of Nevada Humanities. "Through these grants, humanities programs are meeting real needs in communities across Nevada."
The Dam Short Film Society was founded in 2003 by Lee and Anita Lanier. It held its first film festival in 2005 and completed its 14th annual one in February, which was its most successful to date, according to LaBonney.
It showcases more than a hundred films from all over the world.
This was the first time the film society applied for the grant, according to LaBonney, who found out about it through a colleague.
"If there's a grant dollar out there, I'm going for it," he said.
In 2017, the society received about $17,000 in grants, and this year it has been awarded about $8,500.
LaBonney said he also plans to pursue a grant from Boulder City.
The 15th annual Dam Short Film Festival will take place Feb. 7-10, 2019, and submissions for it are already being accepted.
For more information, visit www.damshortfilm.org.
Contact reporter Celia Shortt Goodyear at cgoodyear@bouldercityreview.com or at 702-586-9401. Follow her on Twitter @csgoodyear.