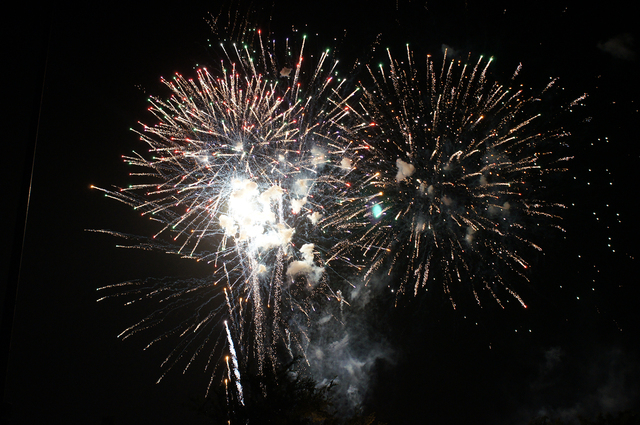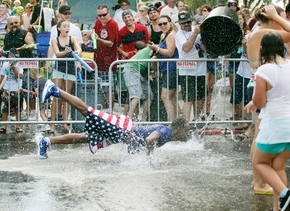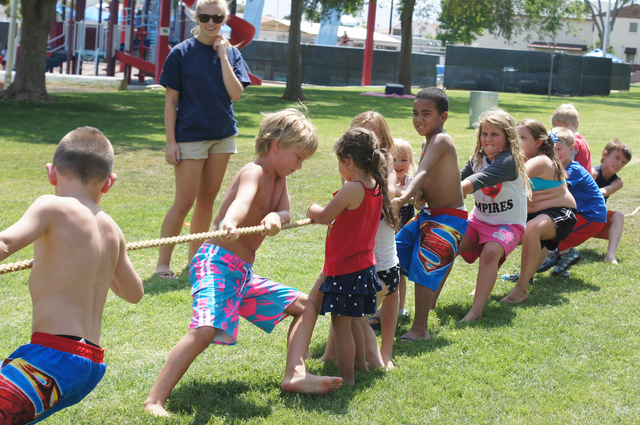 Patriotism and history are two things that run deep through the heart of Boulder City, and both will be on display during the city's 66th Damboree celebration July 4. Wings of Freedom is the theme of this year's celebration.
The event kicks off at 7 a.m. with a pancake breakfast held by the Rotary Club of Boulder City at Bicentennial Park, 1100 Colorado St., followed by a flyover by the Boulder City Veteran's Flying Group.
From 9-10 a.m., the nearly 100 participants in the parade will make their way through the historical district in floats and cars as they ring in American freedom.
The parade will begin on Nevada Way at Colorado Street and make its way down to Fifth Street before concluding at Avenue B. Water activities are prohibited during the parade, but a separate space from Avenue A along Fifth Street and Avenue B has been designated for them.
Water balloons, however, will not be allowed at the parade, according to Police Chief of Administration Bill Conger.
"Water balloons can be dangerous. In the past, we've had people freeze them," he said. "And when people are trying to dodge water balloons, we don't want them running into the middle of the street."
Parks and Recreation Director Roger Hall said the city has run into issues in the past where classic cars and people on horseback have complained about getting wet during the parade.
"It creates a dangerous situation," he said.
Hall said he's anticipating several thousand people from across Southern Nevada to make their way to Boulder City for the day-long festival.
"Being on a Friday, we're expecting even more people," he said. "Some people even come here from California for the Fourth of July. This is the oldest parade in Nevada's history."
After last year's Boston Marathon bombing where four people were killed and several others were injured after an unattended backpack detonated, Conger said the police department took extra precautions when it came to unattended bags and purses. They had no problems during last year's festivities, and he's confident this year's event will be just as safe and successful.
After the parade concludes at approximately 10 a.m., the festivities continue until about 4 p.m. at Broadbent Park, 1301 Fifth St., where participants can play carnival games while enjoying food and drinks.
Kids have the opportunity to rake in some extra money at noon when $350 will be thrown into the Boulder City pool. They'll be able to swim and pick up as much money as they can before it's all gone, Hall said.
There is no cost to participate in the coin toss, but regular admission to the municipal pool will be charged.
At 6 p.m., the festivities move over to Veterans' Memorial Park, 1650 Buchanan Blvd., for more music, food and games. Parking at Veterans' Memorial Park costs $10.
The highlight of the evening, the 35-minute fireworks show, will begin at 9 p.m., and DJ Mike Pacini will be playing music until the day's activities conclude about 10:30 p.m.
"I believe we're gonna have another safe event and we're going to have a really good time," Conger said.