Excessive heat warning in place through Friday night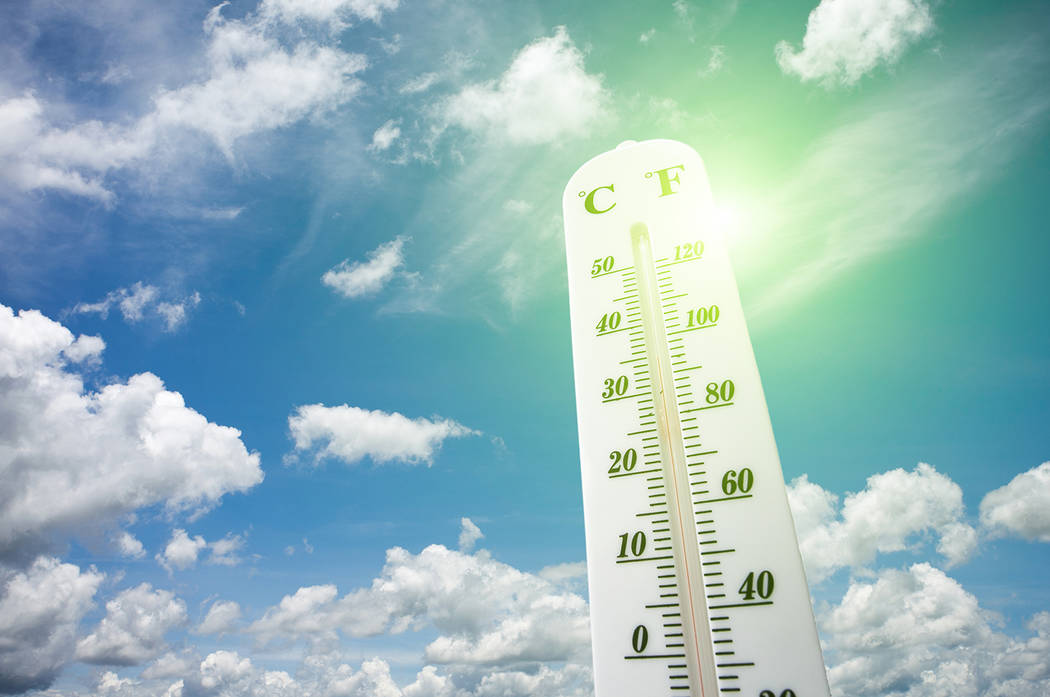 Warning: It's dangerously hot in Boulder City and at nearby Lake Mead National Recreation Area.
The excessive heat warning that took effect early Tuesday will stay in place at least through 9 p.m. Friday, July 27, according to the National Weather Service in Las Vegas.
The heat wave kicked off with a high of 111 degrees Tuesday, recorded at the Boulder City Municipal Airport, and had already reached 111 Wednesday by 2:15 p.m.
The temperature for Friday is forecast for 110, cooling to 106 on Saturday, according to the weather service. Lows are forecast in the upper 80s.
Lake Mead National Recreation Area hit a high of 119 Tuesday and Wednesday, with temperatures expected to drop to 117 and 115 Friday and Saturday, respectively.
The National Weather Service expects the area to remain around 113 through Tuesday, with lows around 90.
A high of 127 degrees was seen in Death Valley on Wednesday, according to the National Weather Service. That temperature broke the daily high temperature for the date, which was set in 2006 at 126 degrees.
Those most susceptible to heat-related illnesses during the warning are young children, the elderly, people with chronic ailments and those without air conditioning, according to the weather service.
It cautions people to drink plenty of fluids, stay in an air-conditioned room and stay out of the sun.
Hali Bernstein Saylor is editor of the Boulder City Review. She can be reached at hsaylor@bouldercityreview.com or at 702-586-9523. Follow @HalisComment on Twitter.