Ex-police officer pleads guilty to reduced charges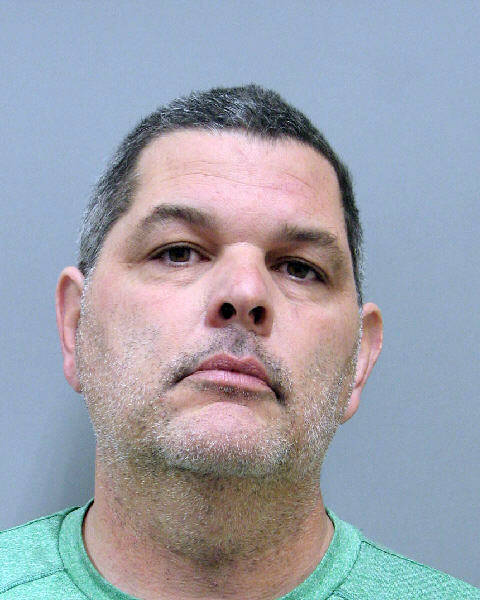 A retired Boulder City Police officer has pleaded guilty to reduced charges in two cases in district court.
On Wednesday, July 18, Jeffrey Grasso pleaded guilty to one felony count of exploitation of an older/vulnerable person in the Nevada District Court case that he was indicted for allegedly exploiting and stealing from his handicapped son, Giulian.
He was originally charged with 14 nonviolent felonies, including two counts of exploitation of a vulnerable person, two counts of theft, four counts of burglary, five counts of forgery and one count of offering false instrument for filing or record.
In his negotiated guilty plea agreement submitted to Judge Ronald J. Israel in Department 28 of the Clark County District Court, Grasso agreed to pay full restitution, approximately $21,000, to Giulian.
His attorney, Brian Smith, told Israel if the full restitution is paid by his Sept. 5 sentencing date, they will ask for him to be sentenced for probation with the mental health court.
Grasso also agreed to forfeit any weapons and to not sue for custody of his son.
Part of the agreement was that he also plead guilty to one count of intimidating a public officer, a gross misdemeanor, in a case transferred from Henderson Justice Court, which he did on July 10.
In that case he was arrested on charges of making threats or conveying false information concerning an act of terrorism, a felony, in regards to comments he made to his ex-wife Kayla Grasso. He was also charged with resisting a public officer, a misdemeanor.
Henderson police Detective Geoffrey Kesterson and several other officers went to interview Grasso at his Henderson home in response to the alleged threats. While they were there, they said, he came driving in at high speed, almost crashing into the garage door as it was going up.
Kesterson said that after pulling in, Grasso hit something and then stayed in his vehicle while "yelling loudly and screaming obscenities." He was "highly agitated" and continued yelling after getting out of the car. When the officers asked him to calm down, he refused. Grasso then went inside and closed the garage door.
In his report, Kesterson said that a few seconds later Grasso was at the front door, screaming insulting things about his ex-wife. More police units arrived and he came out of his home voluntarily and began screaming at the officers.
Kesterson said Grasso continued ignoring the officers' orders, so he shocked him with a stun gun. Grasso was then handcuffed and arrested.
His sentencing hearing for that case is at 8:30 a.m. July 31 before Judge Joe Hardy.
According to the indictment in the case against his son, from January 2014 to May 2016 Grasso allegedly forged documents from the Hyperbaric Institute of Nevada to falsely withdraw more than $10,000 from charitable accounts at the Boulder Dam Credit Union that had been set up to help pay for his son's care.
The Boulder City Police Department put Grasso on administrative leave because of the indictment.
City spokeswoman Sue Manteris said Grasso retired through the Public Employees Retirement System in March and is not employed with the city. He was with the department for approximately 15 years.
According to Transparent Nevada, Grasso was paid $141,313.18 in salary and benefits in 2017.
Contact reporter Celia Shortt Goodyear at cgoodyear@bouldercityreview.com or at 702-586-9401. Follow her on Twitter @csgoodyear.