Energy assistance program returns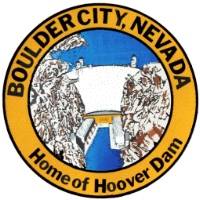 A program that lets Boulder City residents receive assistance with their energy costs has returned, and now it's easier to get.
Those who are accepted into the Nevada Energy Assistance Program will be automatically qualified for Boulder City's Energy Assistance Program and receive a 35 percent discount on their electric bill.
"Low-income Boulder City residents living anywhere in Boulder City are now encouraged to apply to the state Energy Assistance Program from their website (dwss.nv.gov/Contact/2_Apply_for_Assistance) or here at city hall," said Finance Director Diane Pelletier.
According to Pelletier, the state's program has a higher income eligibility level than Boulder City's previous one, making it easier for someone to be accepted.
"If the household's total monthly gross income does not exceed 150 percent of the federal poverty guidelines, the applicant lives in Nevada and meets citizenship criteria, they will be eligible for assistance," she said. "If they are accepted by the state, then the customer will automatically be accepted into the BCEAP and given the 35 percent discount. All Section 202 housing or low-income housing also automatically receives the BCEAP 35 percent discount."
According to the U.S. Department of Housing and Urban Development, the Section 202 program provides rental assistance as well as supportive services to help seniors live independently.
In addition to the discounted utility rate, these residents' accounts with the city will also be credited with funds from the state, Pelletier said.
"The payment on the customer's account would show as a credit, which the customer could use as they see fit," she said. "They could use all the credit up on a few bills or continue to make smaller payments to make the credit last throughout the year."
The City Council approved the new program and its requirements at its regular meeting April 10.
Boulder City's previous assistance program ended in 2016. Since then, residents have been able to receive help with their bills if they live in Section 202 housing. Approximately 80 residents do that now.
Pelletier said that staff members will help those residents transition to the new program.
Councilman Rich Shuman said the city should try to get that number higher and make more people aware of the program.
"This is a considerable savings at a time where energy rates have been raised recently and could be raised again," he said. "This is assistance to lower-income families that need it. … It's important for us to get the word out on this."
The funding for this program is not generated in Boulder City, according to Councilman Kiernan McManus. It comes from a fee that is automatically charged on electric bills throughout the state.
Pelletier also said any residents who want to average their bill for the year, to help keep the bill low during hot months, can do that.
Contact reporter Celia Shortt Goodyear at cgoodyear@bouldercityreview.com or at 702-586-9401. Follow her on Twitter @csgoodyear.
Energy assistance minimum requirements
■ Household must meet citizenship criteria
■ Household must live in Nevada
■ Household must be partly responsible for home heating or cooling costs by paying a utility company, fuel supplier or landlord directly
■ Household's total monthly gross income may not exceed 150 percent of the federal poverty guidelines, which are available at https://dwss.nv.gov/Energy/3_Eligibility_Criteria/.