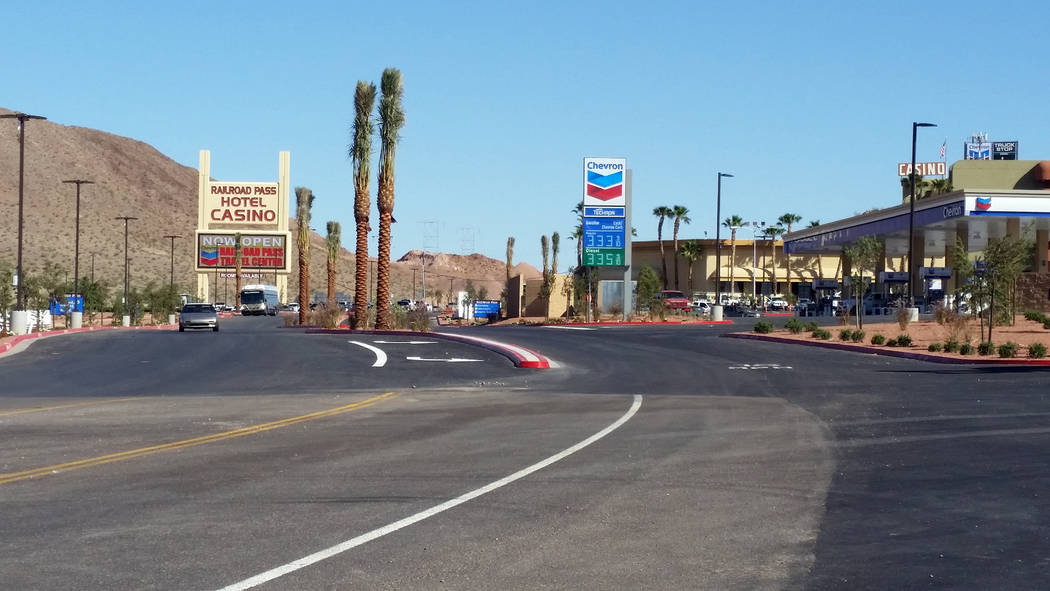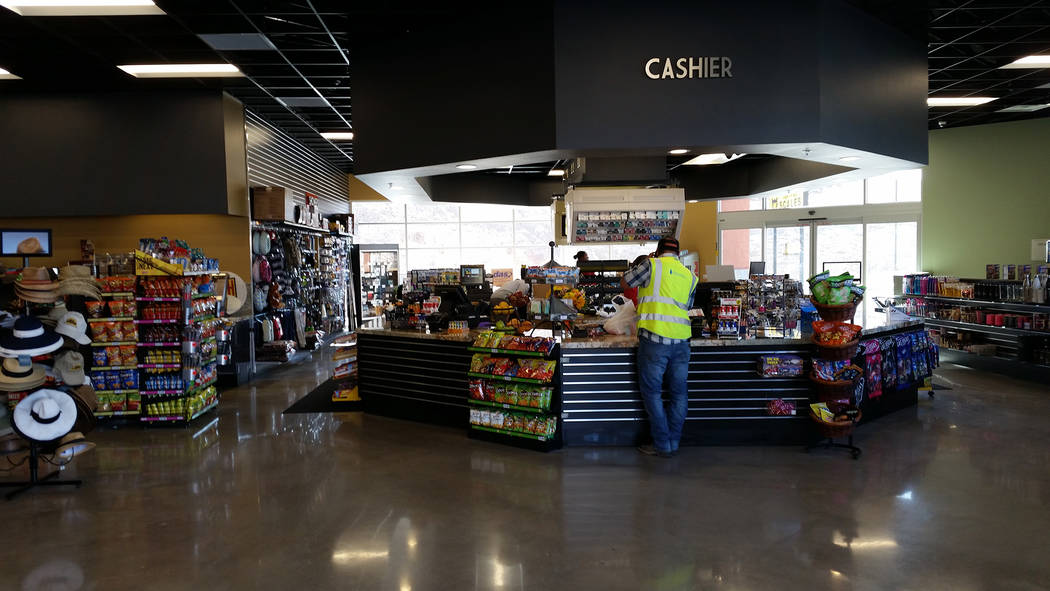 Railroad Pass Hotel and Casino's brand new travel center is now open.
Railroad Pass, located just outside of Boulder City, is Nevada's oldest casino.
The Travel Center is located on the casino's property and includes an 8,500 square foot convenience store with a Capriotti's Sandwich Shop as well as 20 fuel pumps, seven diesel pumps for trucks, and 12 Tesla charging stations.
"There's not another truck stop going south until Kingman. … We have a place to stop to relax, get a shower, or stay the night," said owner Joseph DeSimone. "We think the coordination between a casino and travel center is beneficial to both properties. We hope to improve the experience."
According to DeSimone, the Travel Center cost approximately $12 million, which consisted of all private funding from him and other investors. After 15 months of construction, the facility received its occupancy permit on May 9 and opened two days later. The Capriotti's Sandwich Shop will open soon.
In addition to the convenience center, the Travel Center has a truck scale, a 2,000 gallon Propane dispensing tank, and parking for 100 trucks, 30 recreational vehicles, and approximately twice as many cars as before.
"It's much safer," said Joe Wilcock, general manager of Railroad Pass.
With the Travel Center, DeSimone plans to have more promotions for locals. Its current one — Earn Gas at the Pass — has already started and allows casino guests to use their player cards to earn points to save money on fuel.
"We're excited about the cross promotions we'll be able to do. … We hope to maintain the same loyal customer base in Boulder City and Henderson and reach out to new people," said DeSimone.
He also said that he expects the price of gas at the Travel Center to be at or below the market cost for fuel, especially with the fuel points.
There are also plans to provide a paved road on the Railroad Pass property to allow people to access the River Mountain Loop Trail behind it.
"We expect that to be great. … People will able to easily access the casino and travel stop," he said.
DeSimone said the hardest part of the project was coordinating with state and having to deal with the delays. Originally, DeSimone had planned for the Travel Center to be finished by September 2017.
"This last year has been difficult with the construction. … (But) we've already seen an increase in business," he said.
Wilcock said that the casino is currently hiring porters and cashiers for the Travel Center and there are plans to add a waste dump for RVs at the Travel Center.
Since purchasing the casino in 2015, DeSimone said that he has spent almost $3 million on improving it and bringing everything up to code. He said that they have also done grading for another tower that will bring approximately 250 more rooms to the hotel.
There will be a grand opening celebration for the Travel Center on June 8 and 9.
Contact reporter Celia Shortt Goodyear at cgoodyear@bouldercityreview.com or at 702-586-9401. Follow her on Twitter @csgoodyear.