Early voting continues through Saturday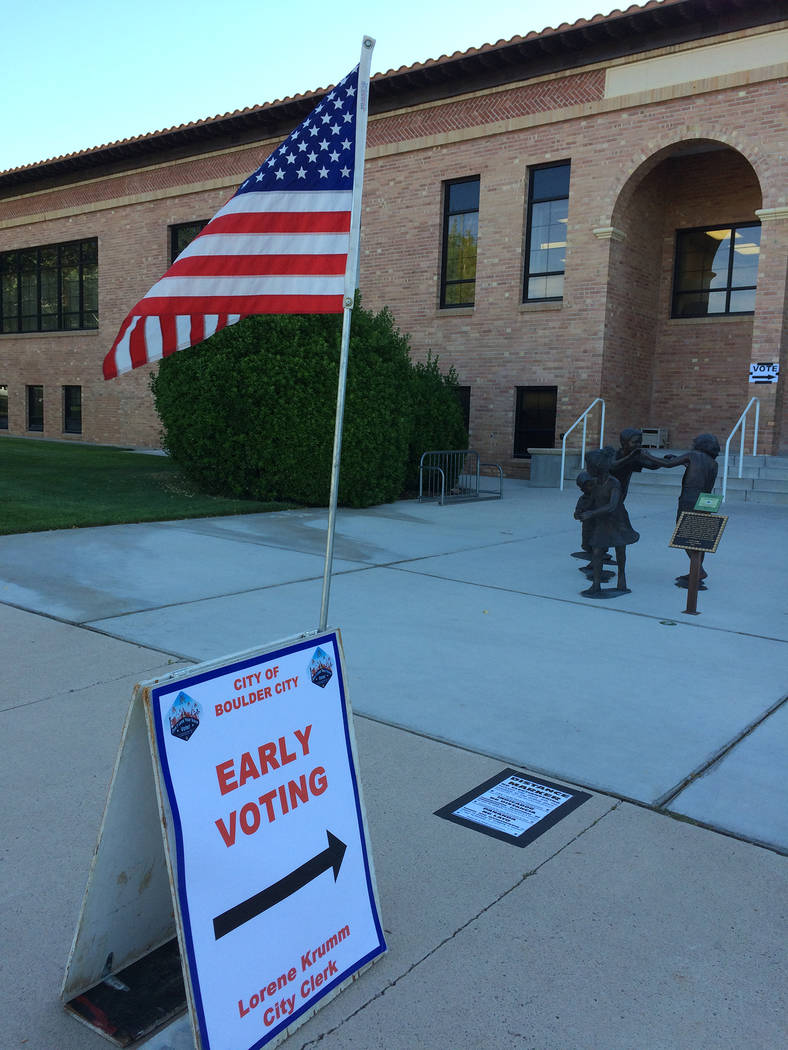 Early voting for the June 13 general election for two City Council seats and two ballot questions continues through Saturday.
The four candidates running for the two seats are Warren Harhay, Kiernan McManus, John Milburn and Cam Walker, who is seeking re-election for his third and final term.
The first ballot question asks whether the 30 allotments per development per year limit from the controlled-growth ordinance should be removed, but the 120 allotment cap per year be kept.
The second one is an advisory question asking the voters if they support a full interchange on Interstate 11 at Buchanan Boulevard, south of the Southern Nevada Veterans Memorial Cemetery.
Early voting takes place at City Hall, 401 California Ave., from 7 a.m. to 6 p.m. today, and from 8 a.m. to 6 p.m. on Friday and Saturday.
The general election is on June 13, and the polls will be open from 7 a.m. to 7 p.m. Boulder City residents who are registered to vote can vote at either of the city's two voting centers. The first is the Boulder City Parks and Recreation Department, 900 Arizona St., and the second is at King Elementary School, 888 Adams Blvd.