Dry lake bed closed for holiday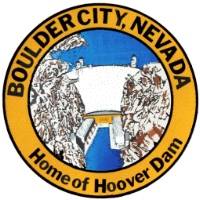 For the fourth year, city officials will close the dry lake bed for the Fourth of July holiday.
The lake bed, a popular spot for fireworks and other activities, will be closed from 6 a.m. July 3 to 6 a.m. July 5.
Boulder City Fire Chief Kevin Nicholson said safety concerns with the large crowds and illegal activities have led them to close the area during the holiday. Police will be monitoring the area.
Also, the city has a zero-tolerance policy for illegal fireworks. Countywide, police will confiscate illegal fireworks and fine people up to $1,000 for their possession, city spokeswoman Sue Manteris said.
Instead, Nicholson urges those wanting to celebrate to buy safe and sane fireworks.
"Please maintain close supervision of children and remember that if you choose to drink, drink responsibly," he said. "The 4th of July holiday is one of our busiest times in Boulder City, and we would like to make sure that everyone has a great time and goes home safe at the end of the night."