Drivers need to give construction crews a 'brake'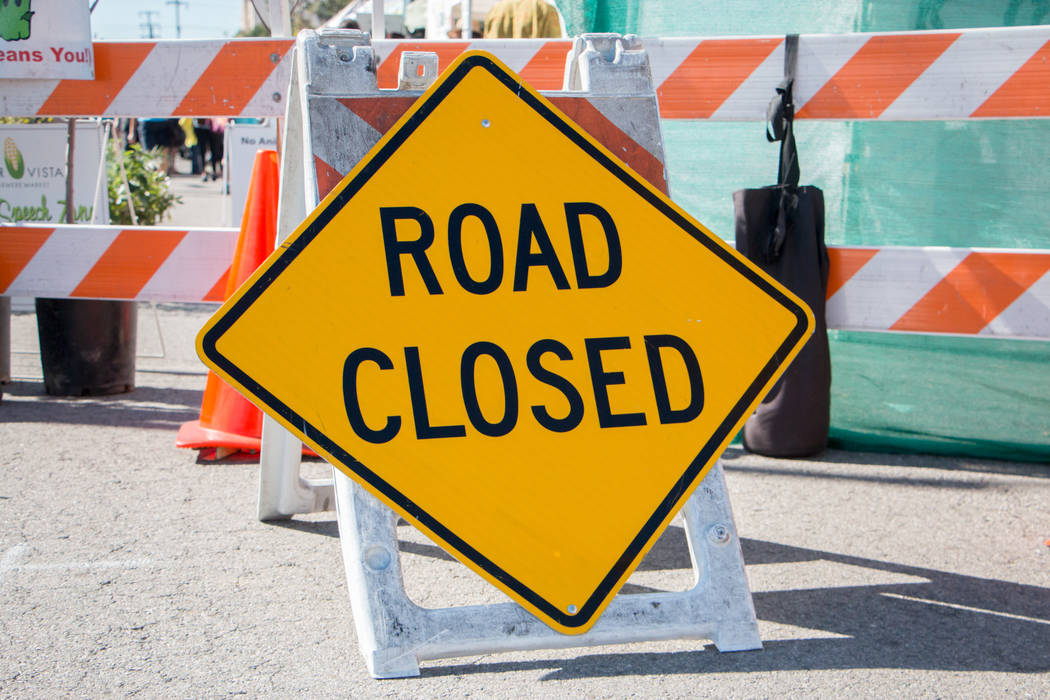 With numerous road improvement projects across the region, the Nevada Department of Transportation and the Nevada Highway Patrol are reminding motorists to drive safely in road work zones.
"NDOT and our transportation partners are here to provide safe and mobile transportation for Nevadans," NDOT Director Rudy Malfabon said. "While workers are making road improvements to provide us all with a safer and smoother commute, we want to remind drivers to give them a 'brake.' That means slowing down and driving safely anytime you're on the road, and particularly in road work zones."
This spring and summer, work will continue to progress on Interstate 11, a critical corridor linking Las Vegas and Phoenix. NDOT also will continue its work on the Centennial Bowl in the northwest Las Vegas Valley and the high-occupancy vehicle flyover ramp for Project Neon.
Throughout construction, NDOT works to keep drivers and road workers safe using protective barriers, warning signs, lower speed limits, lane closures and flaggers in certain work zones.
Work zone driving tips and information on major NDOT road projects are available at www.nevadadot.com. Updates on current state road conditions are available by logging onto www.nvroads.com or calling 511 before driving.
Tips to help keep workers and drivers safe.
■ Always buckle up and do not drive under the influence of drugs or alcohol, or while sleepy or distracted.
■ Nevada law doubles the penalty for speeding, up to $1,000, in any marked road construction or maintenance work zone when workers are present.
■ Always slow to posted work zone speed limits, and slow for and obey construction signs and flaggers.
■ Don't tailgate. Keep a safe distance from cars ahead, traffic barriers, construction equipment and
■ Watch for and follow all warning, lane/ramp closure and construction detour signs, and be prepared to change lanes or merge as directed by road signs or flaggers.
■ Plan ahead and give yourself time to reach your destination.
■ Continue to pay attention to work zone signs, even in areas of long-term road work.
■ Remain calm. Remember that work zones are not there to inconvenience you; they are necessary to improve the roadway and safely guide motorists through the area.
■ Don't resume normal driving speed until you see roadway signs indicating it is safe to do so.
■ Plan ahead and give yourself time to reach your destination.
Statewide
9 Fatalities
2,245 Crashes
Clark County
7 Fatalities
1,814 Crashes
From July 1, 2015-July 1, 2016