Disposal firm wants 10-year contract extension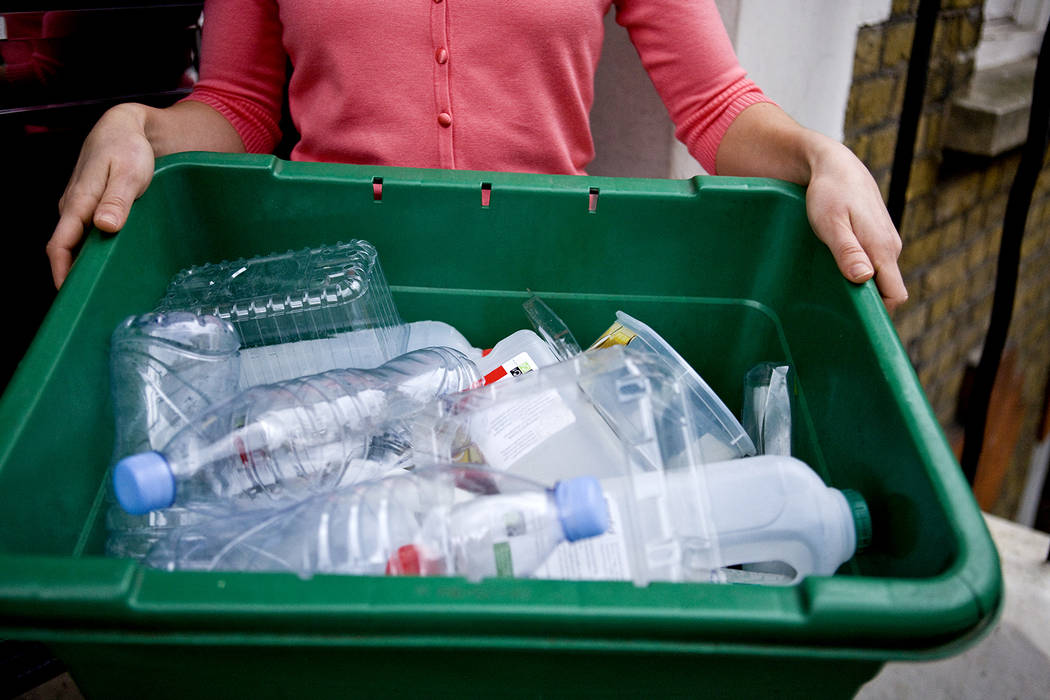 A new agreement between the city and its waste and recycling contractor could extend their contract and provide more than $1 million in new equipment.
For approximately 13 years, Boulder City Disposal Inc. has provided trash pickup twice a week for its customers in town. About seven years ago, BC Waste Free started recycling pickup once a week through the company.
Jim Ferrence, public relations director/community relations for BC Waste Free, said the company seeks to extend its contract so it can invest almost $1.4 million in new equipment, which includes nine trucks.
"Boulder City Disposal would come up with the capital for new trucks in exchange for an extension of time. … That infrastructure is really dated and needs to be replaced," Ferrence said.
Boulder City Disposal and BC Waste Free operate at the city's landfill under the direction of the public works department. According to Boulder City Disposal, it processes an average of 22,000 tons of trash annually at the landfill and the recycling program salvages an average of 1,900 tons. Each week, the company requires more than 15,000 actions to service customers' trash and recycling.
Ferrence said they are requesting a 10-year extension, which would take their contract to 2031.
"We're trying to be savvy to … that there's not a ton of capital on the city side," he said.
According to the meeting agenda, City Council will introduce a bill about changing the agreement with Boulder City Disposal at its meeting Tuesday, Aug. 14.
If the agreement is approved, Boulder City Disposal would purchase two trucks in 2019, three in 2021, and one each in 2022, 2023 and 2024. It would also purchase roll-off boxes, toters and front-load containers each year, and a water truck.
There would be no change at the consumer level and rates would remain the same, according to Ferrence.
"Our rates are extremely low and service is extremely high," he said.
Residents pay $13.40 a month for trash and recycling pickup. According to Ferrence, the company services almost 300 recycling containers weekly, which accounts for an 84 percent participation level.
In addition to Boulder City, the company services Lake Mead National Recreation Area with commercial, industrial and recycling service.
Contact reporter Celia Shortt Goodyear at cgoodyear@bouldercityreview.com or at 702-586-9401. Follow her on Twitter @csgoodyear.