Detour on U.S. 95 for bypass bridge starts Sunday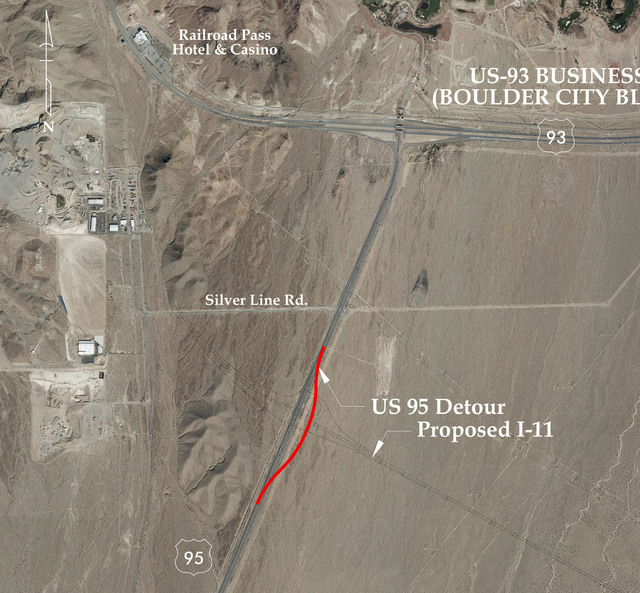 Traffic in Boulder City will get a little more congested this July.
The Regional Transportation Commission of Southern Nevada is redirecting traffic for 1 mile starting near Silverline Road and U.S. Highway 95.
The detour, which begins Sunday and continues through March 2017, is being created for the construction of a bridge for the Interstate 11 bypass.
Traffic on the 1 mile stretch will be reduced to one lane in each direction and the speed limit will drop from 65 mph to 55 mph.
Travelers heading to Laughlin, Nevada, may experience slight delays, but overall the construction will not congest traffic that much, according to the RTC. "The RTC did not take the timing of this construction lightly," RTC spokesperson Monika Bertaki said. "We did extensive traffic studies on the area and we came to the conclusion that the traffic counts during this time of year are not that high so we won't have large congestion or bottle necking."
Drivers are encouraged to drive carefully within the construction zone and follow the speed limit.
I-11 will eventually connect Las Vegas and Phoenix, Arizona. They are the only two cities in the United States with a population of more than 1 million that are not connected by an interstate.
The local stretch of the interstate, also know as the Boulder City bypass, is 15 miles long and is a joint operation between the RTC and the Nevada Department of Transportation.
The project is expected to be completed by fall 2018.