Demolition of old hospital delayed until September hearing
September 9, 2015 - 4:47 pm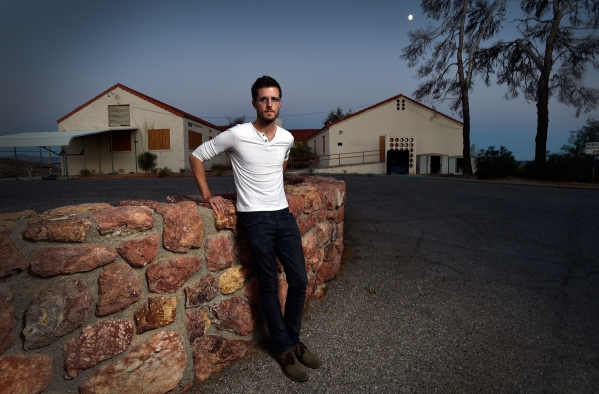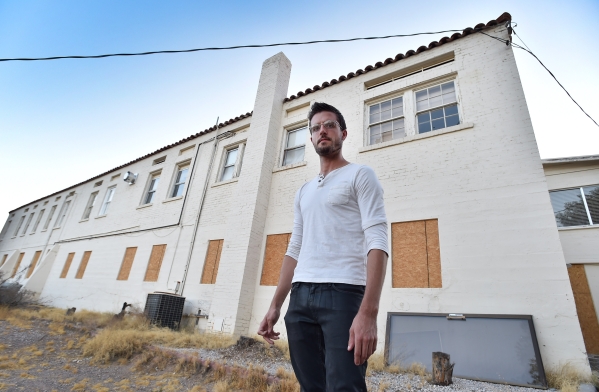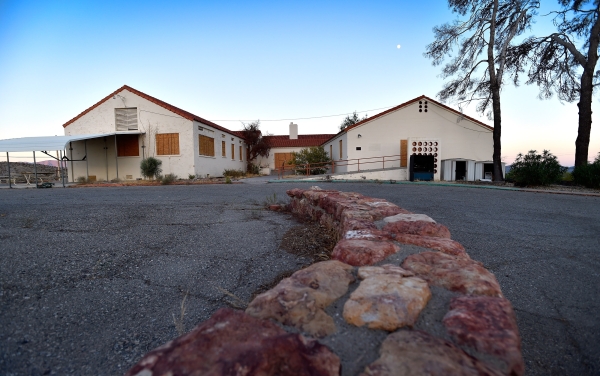 The demolition of the old Boulder City Hospital on Park Place has been appealed by a local foundation, delaying any work until at least late September.
Leaders from the Historic Boulder City Foundation, officially formed on July 7, have successfully appealed the city's Aug. 31 issuing of a demolition permit to hospital land owner Randy Schams of RPS Homes. The City Council will conduct a hearing Sept. 22 to determine whether the permit was properly issued to Schams, who closed escrow on the property Aug.1.
"(Schams) doesn't meet the criteria for having the permit and the city didn't follow the right steps before they gave it to him," said Keegan Strouse, 27, chairman of the foundation.
By city ordinance, once a buyer closes escrow on a historic property, the city has 45 days to follow basic protocol, City Attorney Dave Olsen said on Wednesday.
"Once someone is demolishing something that is considered a historic building, the city has to take pictures and provide some kind of a historical narrative if it can be obtained," Olsen explained. "We then have to encourage the property owner not to tear the building down. We also encourage them not to tear it down until a suitable property owner can be found."
If the city doesn't follow those steps in 45 days, the property owner can legally go ahead with demolition, Olsen said.
On Sept. 22, the City Council's decision will be strictly based on whether Community Development Director Brok Armantrout followed that protocol or not before issuing the demolition permit to Schams, Olsen said. If not, the remainder of the 45-day time period, which froze from Aug. 31 to the Sept. 22 hearing date, will then continue and Schams will have to wait an additional two weeks before demolition.
If the city upholds Armantrout's decision to issue the permit, Schams can begin demolition immediately after the hearing, Olsen said.
The Historic Boulder City Foundation could delay the process further by going to District Court and "seeking an injunction and declaratory release that would prevent the city from issuing the permit until the court tells them they can," Olsen said.
If the foundation gets to District Court before Schams gets to the bulldozer, the process could be held up for another couple of months.
Schams said he appreciated his opposition's energy, but has no plans to reconsider a "historical-looking" housing development project in place of the old hospital.
"It's not for sale. I have no intention of trading or selling at this point," Schams said.
Among reasons for demolition, Schams said neglect of the old hospital has resulted not only in an eyesore for local residents, but has threatened their safety.
As recently as this week, a resident neighboring the old hospital left a voicemail on Schams' cellphone, he said, encouraging him to move forward with the demolition.
"Just about everybody over there has been vandalized at some point," Schams said. "Residents are tired of it and I want to bring something positive to the neighborhood."
Strouse disagrees.
"Up until 36 months ago, this building was a an exemplary part of our community and Boulder City's history," he said. "It has been well-maintained for just about all of its lifespan."
The 83-year-old building has been privately owned since it first opened its doors in 1932. But 45 years have passed since it has been fully functional.
Christina Frausto of the Boulder City Historic Preservation Committee, said hospital was one of the few buildings in town not built by the federal government. Six Cos. Inc. built the hospital in 1932 for Hoover Dam workers and their families, she said.
After owning the property for more than 20 years, Six Cos. sold it in 1954 to Boulder City Hospital Inc., a nonprofit, Frausto said in a July interview.
Boulder City Hospital Inc., maintained the building until 1977 when Sisters of Charity, another nonprofit, took it over and used it as a retreat center, Frausto said.
Frausto said the property hit the market in the early 2000s, and I Am Free Inc., a religious organization, bought it in 2012. I Am Free tried to establish a drug rehabilitation center inside the building, but city records show the organization's request was denied.
According to Schams, that's where the problems began.
"That was terrible for the people who lived here because it brought drug addicts to the area," he said. "When the program folded the addicts stuck around and caused problems."
When I Am Free defaulted on the property, the old hospital was taken over by squatters and trashed. The city eventually boarded up the building's doors and windows to keep them out.
LGS Holdings acquired the building in 2014 before selling it to Schams' RPS Homes.
Though it's demise seems inevitable, Strouse said the Boulder City Historic Foundation is "cautiously optimistic" a solution will be reached.
"It's imperative that the city consider its role in this," Strouse said. "As long as the building is preserved, that's the most important thing.
But the city attorney was a little less hopeful.
"We'd be really out of line with impeding Mr. Schams from doing what he wants with his property," Olsen said.
"I think in this case the foundation is a day late and a dollar short."
Both Strouse and Schams spoke at Tuesday's City Council meeting, echoing their words from earlier interviews with the Boulder City Review.
Schams spoke first, leaving shortly after announcing he had no intention of selling or trading for his property.
After the council accepted a $41,500 grant from the Joining Forces project and amending the city's 2016 budget, discussed the proposed construction of a roundabout at Adams Boulevard and Veterans Memorial Drive and approved a drone flying school at the old motorcross track, Strouse and six others stepped to the podium to present Mayor Rod Woodman and five other City Council members with their vision of turning the hospital into a Great Depression museum. The meeting lasted over two hours and roughly 75 people attended.
Contact Chris Kudialis at ckudialis@reviewjournal.com or 702-383-0283. Find him on Twitter: @kudialisrj.