Credit union marks 75 years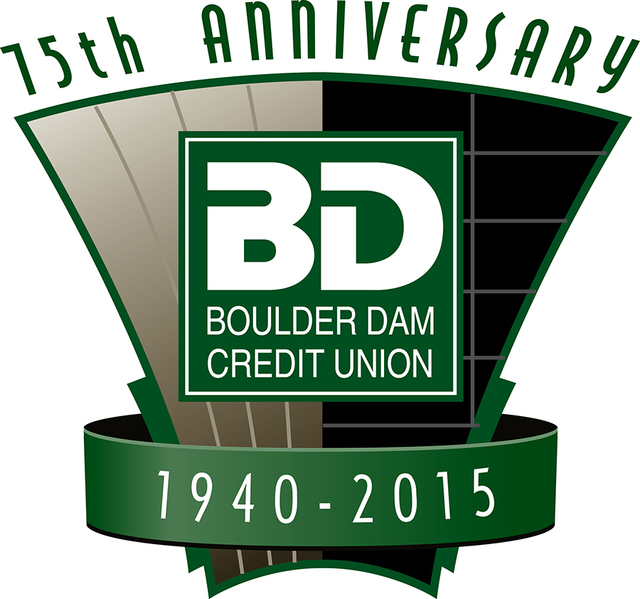 From its humble beginnings of a few guys who were able to raise $100 collectively to a community staple offering a range of financial services with $500 million in assets, Boulder Dam Credit Union will celebrate its 75th anniversary Wednesday during its annual meeting.
"There will be some significant announcements," said Eric Estes, president and CEO of the credit union. "It will be a big deal for members."
After last year's event at Boulder Creek Golf Club, the meeting returns to the Henderson Convention Center because of its ability to accommodate a larger crowd.
Estes said they sold all 500 tickets in three hours and have a waiting list.
The evening begins with a social period at 5 p.m., followed by dinner at 6:15 p.m. and concluding with the business meeting.
"There will be no special entertainment. It's all about the members and what we can do for them," he said.
Among the evening's highlights will be a tribute to Estes' predecessor, Bill Ferrence, who guided the credit union for 37 years.
"This is truly a time to celebrate our 75 years and what we have been through together."
Boulder Dam Credit Union was officially chartered Jan. 3, 1940, when a small group of men working at the Hoover Dam pooled together $100 to offer financial services to their friends and neighbors.
According to Estes, credit unions were extremely popular during the Depression because "they were intended then, as now, to serve the community."
"Our model hasn't changed. We were started to serve the community and it remains the same."
He said the only difference that has been made to their charter is that a provision was added to allow anyone who owns property in Boulder City to become a member (along with anyone who lives or works in Boulder City) because at the time the original charter was written people were not allowed to own property in town.
According to Estes, who has been with the credit union for 22 years, among its accomplishments is that its expenses are less than half of the industry average and that it is one of the top five credit unions in the country in terms of how few fees it collects and how low they are.
One of the things Estes said he is most proud of is that 95 percent of the credit union's marketing budget goes to social issues in town.
"That's one of the things that drew me to working for a credit union in the first place. You won't see billboards or television ads. It's better to see our name on the back of a baseball shirt," he said about supporting the community.
He said Boulder Dam Credit Union has a history of participating and offering financial support to the community, helping a variety of youth and community groups and nonprofit organizations such as Emergency Aid of Boulder City, Lend A Hand and the Senior Center of Boulder City.
"These are all things that strengthen the fabric of our community. That is the cooperative spirit of the credit union."
Christina Lodge, program director for Lend A Hand, called Estes and the credit union their heroes.
"Last August, I went to Eric to ask if he had any idea who could sponsor a table for Lend A Hand staff and volunteers to attend the Governor's Point of Light Award luncheon because Lend A Hand had been named a finalist. Eric responded without a blink of an eye that the credit union would be happy to sponsor our table," she said. "If it had not been for the credit union, we wouldn't have been able to attend and receive our award in person."
She also trusts all of the organization's financial matters to the credit union, and has since the nonprofit organization was founded more than 25 years ago.
Hali Bernstein Saylor is editor of the Boulder City Review. She can be reached at hsaylor@bouldercityreview.com or at 702-586-9523. Follow @HalisComment on Twitter.