Court sets trial in Boulder Inn & Suites' bankruptcy case
November 11, 2015 - 5:58 pm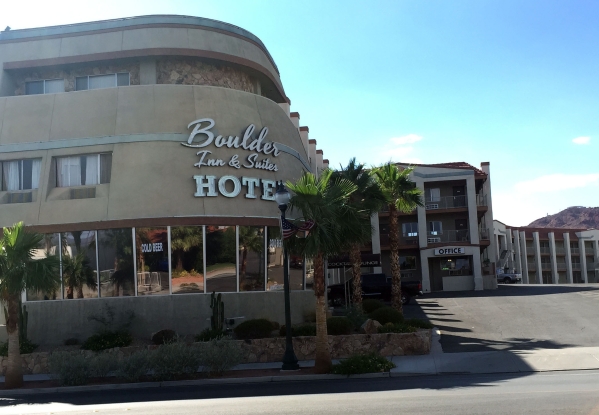 A Las Vegas bankruptcy judge ordered a trial to be set for Boulder Inn & Suites' lawsuit against the Boulder Dam Credit Union.
Judge August B. Landis ruled that a trial will be necessary to figure out whether or not the credit union has a valid claim on Mario and Anneliese Caruso's Family Trust properties.
The three properties the credit union are trying to foreclose on are the Carusos' home, Boulder Inn & Suites at 704 Nevada Way and the mobile home park at 1501 Nevada Highway.
Boulder Dam Credit Union filed a motion to seize the three properties as part of AMC Property Holdings and Stanley K. Holding's Chapter 7 bankruptcy filing before the Carusos filed a countersuit.
Anneliese Caruso originally was issued a loan in 2008 in the amount of $3.718 million by the credit union before refinancing the note in 2010 in the amount of $3,697,346.61 after her husband died. The 2010 note was to be paid in 11 monthly payments of principal and interest with a final balloon payment due on May 10, 2011.
The countersuit stated the language used by the credit union in its promissory note was vague, there was no new deed of trust executed with the 2010 note and that Anneliese Caruso had no interest in AMC or Stanley K. Property Holdings, the companies that harbor Boulder Inn & Suites and the mobile home park.
The hearing on Monday was to determine if either party would be granted summary judgment, meaning Landis could rule in favor of one side or the other without a trial. That motion was denied.
"The court will deny summary judgment for both parties in this matter because I do believe there are genuine issues of material fact for trial in connection with this case," Landis said. "The first genuine issue of material fact is whether and to what extent Boulder Dam Credit Union has a claim of any kind."
He continued to say it was clear that the issues in the case in front of the courtroom that day weren't to be decided expediently and would need a trial.
Brian Shapiro, bankruptcy trustee over the case, said he's unsure of when to expect a trial, as no date was set when the courtroom adjourned.
Contact reporter Randy Faehnrich at rfaehnrich@bouldercityreview.com or at 702-586-9401. Follow him on Twitter @RandyFaehnrich.