Court says Finn abandoned case
November 7, 2013 - 9:36 am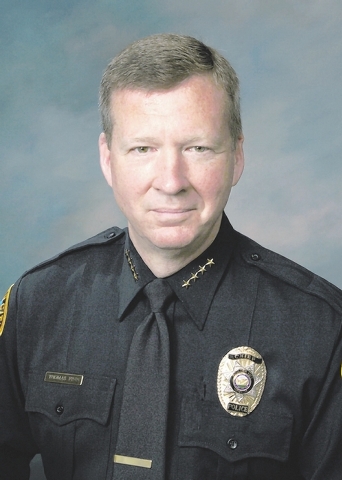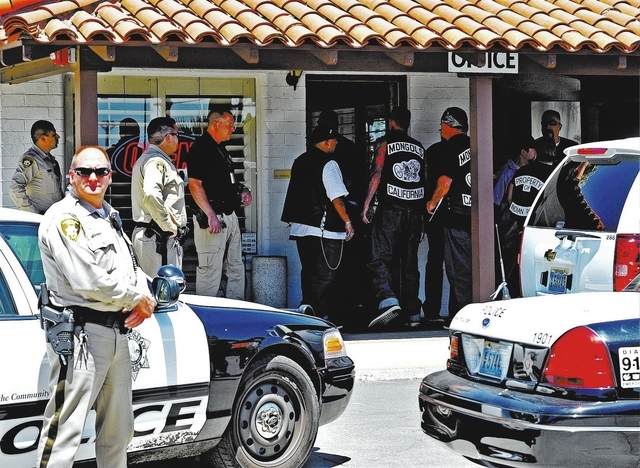 The Nevada Supreme Court dismissed a lawsuit Oct. 4 filed last year by former Police Chief Thomas Finn against local attorney Stephen Stubbs. The court stated Finn abandoned the case.
The case landed in front of the Supreme Court after Finn appealed District Judge Jessie Walsh's January ruling that he violated Stubbs' free speech rights by suing him.
Also named in the initial suit were Boulder City Attorney Dave Olsen, City Councilman Cam Walker, police Sgt. John Chase and retired police Sgt. Dan Jennings.
The suit claimed the group conspired to damage Finn's reputation and have him removed from his position.
The allegations were centered around Stubbs' efforts to have Finn investigated last year for ordering the deletion of police department emails related to the June 2012 national meeting of the Mongols Motorcycle Club in Boulder City. Stubbs represents the club.
Walsh granted Stubbs' motion claiming the suit was a strategic lawsuit against public participation, or SLAPP lawsuit, filed by Finn to intimidate Stubbs and prevent him from making criminal allegations against Finn.
Walsh dismissed the case, and ordered Finn to pay Stubbs' attorneys' fees of $15,760.
In the written order granting Stubbs' motion, Walsh wrote, "… this lawsuit is exactly the kind of lawsuit that the Nevada Legislature had in mind when it drafted Nevada's anti-SLAPP statutes. …"
In February, Walsh also dismissed Jennings from the suit for the same reason, and awarded attorneys' fees of $6,380.
Finn then voluntarily dismissed the other defendants, but challenged Walsh's ruling with regard to Stubbs by appealing the case to the Supreme Court in March.
In June, Finn's attorney, Sean Flanagan, filed a motion withdrawing from the case, stating that Finn had not paid him for his services, and he was concerned that Finn would not pay him for future representation.
Additionally, Flanagan told the court he and Finn had a disagreement that precluded him from effectively representing Finn.
Flanagan and Finn told the Boulder City Review that Flanagan has since been paid.
The Supreme Court granted Flanagan's request in July, giving Finn 30 days to either notify the court that he found a new attorney or he was going to proceed with the appeal by representing himself. If he did not comply, the court warned, Finn's appeal may be considered abandoned and dismissed.
Finn did not respond to the court within the 30-day deadline, and the case was dismissed, the Oct. 4 court ruled.
"We conclude that the appellant has abandoned this appeal," the ruling states.
Finn, however, said he did not abandon the appeal, claiming his response to the court was accidentally mailed to the wrong address.
"Its 'abandonment' was a clerical issue that was resolved with the court two weeks ago," Finn said Tuesday. "I have been assured that the correction will be uploaded on the docket within the next 48 hours."
Finn also claims the case is still on appeal.
"I am confident that Walsh's ruling and the outrageous attorney fees imposed by her will be overturned," he said Tuesday.
But according to the Supreme Court website, the case was closed Oct. 29.
Stubbs also said the case is closed, and he is glad.
"The case that Finn sued us all, that is over, that is done. There is nowhere else for it to go," Stubbs said. "It made it clear Thomas Finn violated my First Amendment rights."
However, Stubbs said he is upset because Finn has not paid the entirety of his attorneys' fees, as ordered by Walsh.
While Finn was still employed by Boulder City, Stubbs was able to garnish about $3,500 of Finn's wages, according to city Personnel Director Bryce Boldt.
However, Finn was fired in April for reasons the city did not publicly disclose.
"Finn has been dodging payment of anything," Stubbs said. "Now that he doesn't have a job, we can't garnish his wages. And we can't collect his retirement because it's protected."
Jennings said he has not received any payment.
"He was fired before we had a chance to garnish," Jennings said.
Finn did not respond when asked by email if he planned to pay Stubbs' and Jennings' attorneys' fees.
Stubbs said he has also named Finn in a District Court civil suit. The case is in the discovery stage.
Jennings said he has not decided whether he will file a civil suit.
"I'm keeping my options open. We have two years from original ruling," he said.