Country Store returns to Grace Community Friday, Saturday
October 14, 2015 - 3:57 pm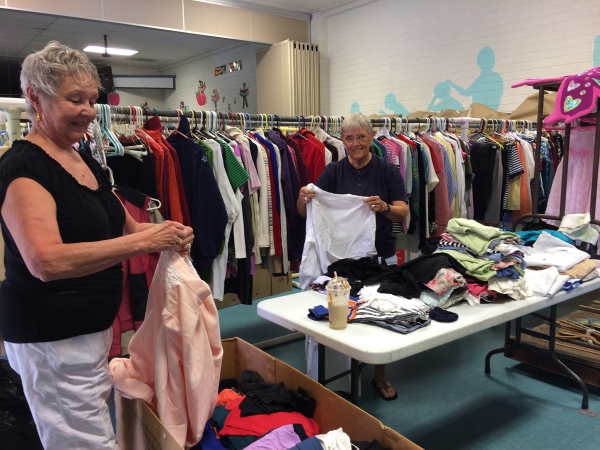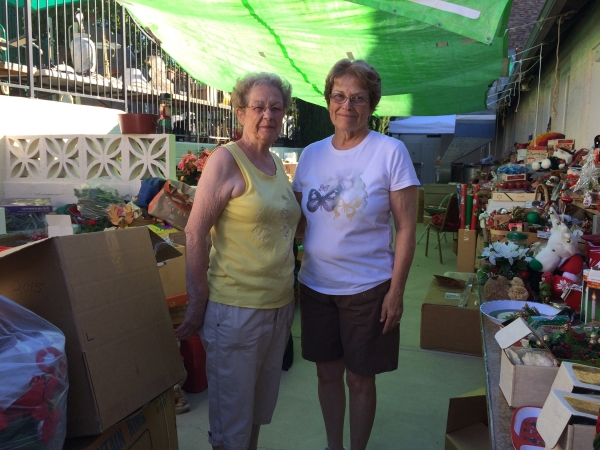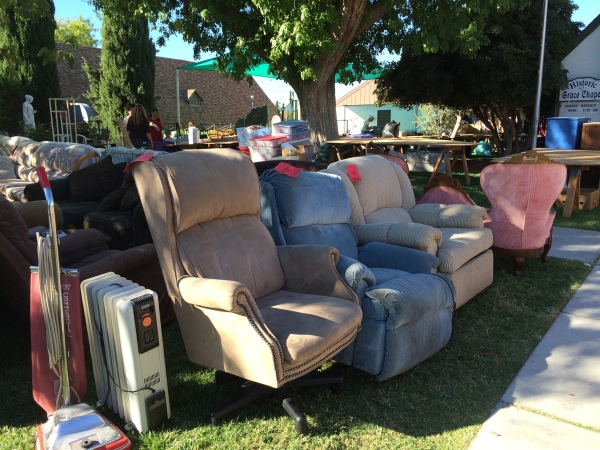 From its humble beginnings to its modern-day counterpart, Country Store is an integral part of Grace Community Church and its activities.
The sale started in 1947 as a small event in the church basement to help the Ladies Aid raise a bit of money for its charitable activities, according to church records. That first year the sale netted $1,005, about double what they were expecting, church records show.
Now, the two-day event occupies every available inch of the grounds and spills over to an adjacent building. Its mission to raise funds to help others remains in place.
This year's Country Store will be held from 8 a.m. to 6 p.m. Friday and 8 a.m. to noon Saturday at the church, 1150 Wyoming St., and in the American Legion Hall, 508 California Ave.
It's something that church members, Boulder City residents and many others look forward to every year, said Jan Lieberhauser, office manager/church secretary.
The homemade items, especially bakery goods, that made the first few events so successful continue to be part of the sale and are among the most popular things they feature, Lieberhauser said.
In its 68th year, Country Store is divided into about 15 departments showcasing everything from electronics to high-end collectibles. There's also housewares, clothings, shoes, jewelry, furniture, appliances, tools, sporting goods and holiday decor.
Lieberhauser said you can find just anything imaginable at the sale.
"Just don't set anything down because they will sell it, " she said of the volunteers' enthusiasm.
Jack Rants, Bob Wattenbarger and Janet Self share the duties of event chairman and each of the departments has someone in charge. Additionally, church members come weekly to sort, label and pack donations to make set up for the actual sale a bit easier.
Lieberhauser said takes about 250 volunteers and months of preparation to ensure the event runs smoothly.
"It's the people here," said Claudia Piontek of Henderson, who has volunteered at Country Store for the past 18 years. "The people are so fun and nice. I wouldn't miss it for the world. Even those who come to shop.
"They pay me joy," she said.
Another highlight of Country Store is the homemade chili and hot dogs, which will be served on the patio. Lieberhauser said they begin preparing the chili a few days before the sale so that all the flavors can blend together.
Proceeds from the sale benefit the church's charitable missions, including supporting area nonprofits such as Emergency Aid of Boulder City and Lend A Hand. It also helps pay for improvements at the church such as the handicapped ramps in front of the property.
Any items remaining after the sale are donated to the Salvation Army, which has a truck come to the church.
"None of it goes to waste," said volunteer Dorothy Rants, adding that any donations that cannot be sold at Country Store are given to other organizations.
— Hali Bernstein Saylor is editor of the Boulder City Review. She can be reached at hsaylor@bouldercityreview.com or at 702-586-9523. Follow @HalisComment on Twitter.