Council votes 3-2 to hire Morris as new city attorney
September 27, 2017 - 2:41 pm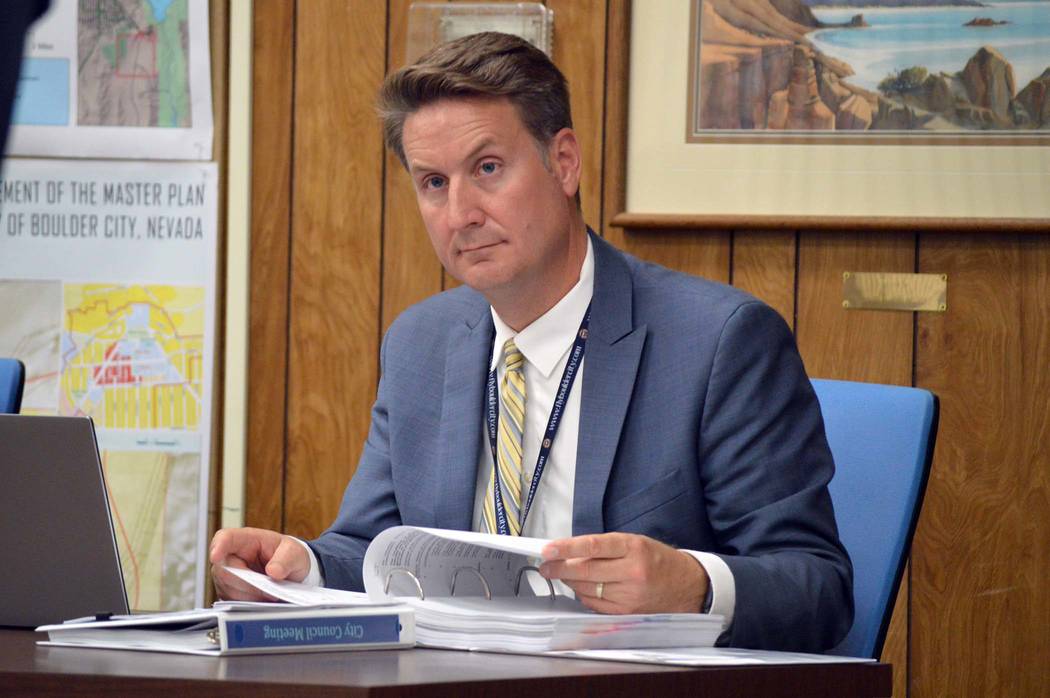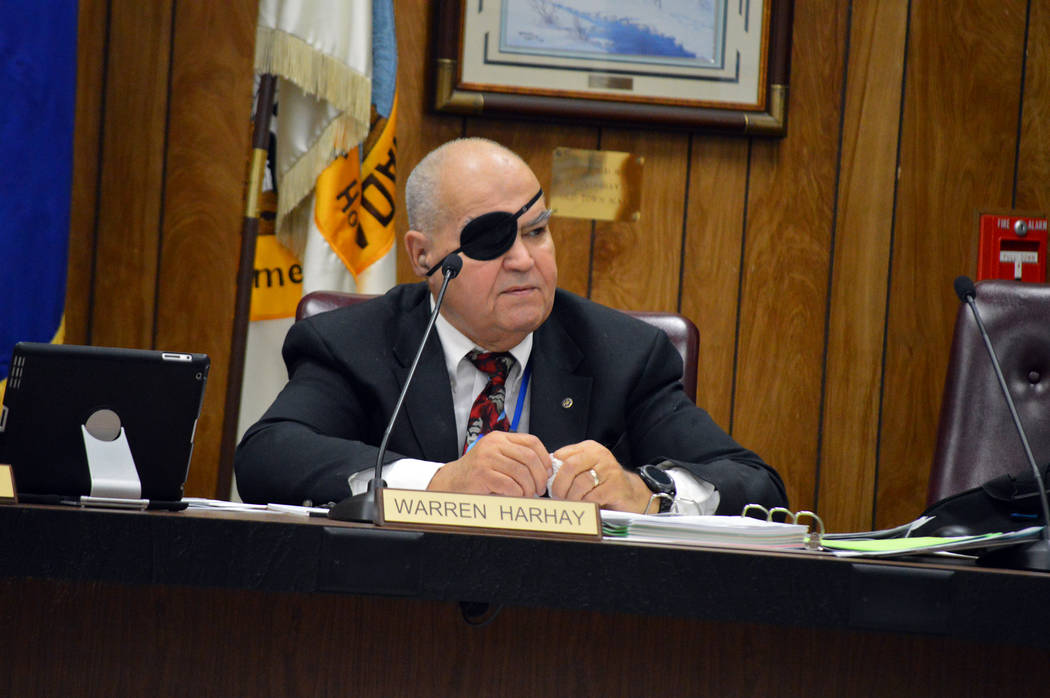 Religion and cronyism were topics at Tuesday's City Council meeting, as the council members chose the new city attorney in a divided vote.
In a 3-2 vote, the council approved giving Acting City Attorney Steve Morris a conditional offer of employment, pending an employee agreement, physical and background check.
Morris was one of four finalists for the position. All four were interviewed at a special meeting Sept. 20. The council members then did further research and came on Tuesday ready to discuss who to hire.
The other candidates were Chris Davis, Christi Kindel and Gordon Goolsby.
Davis is an attorney with Las Vegas law firm Cohen, Johnson, Parker and Edwards. He also served as the deputy city attorney for North Las Vegas from 2006 to 2012. Kindel is the deputy district attorney for Nye County in Pahrump, Nevada. Goolsby is the senior deputy attorney general for Nevada's attorney general office.
"All four candidates did a great job at the interviews," said Councilman Rich Shuman. "All four candidates are uniquely qualified for the position. You could literally draw the name out of a hat and end up with a good city attorney in my opinion … Clearly, though, Steve Morris has the most qualifications in my opinion."
Shuman said that Morris being the current acting city attorney and being a part of the city attorney's office since 2012 put him above the other candidates.
"There is no learning curve, very little learning curve with Steve Morris," he said.
Shuman did not mention a second choice for the position.
Experience counts
Councilwoman Peggy Leavitt also said that Morris was her first choice and referenced her 20 years in management in helping her make that decision and that in-house experience mattered.
"I think it's very important to look at working relationships that have been established here," she said.
She added that having in-house experience also mattered with all the changes in the city.
Leavitt's second choice was Kindel, and she said that she felt she would enter in the city very well.
Mayor Rod Woodbury also said that his first choice was Morris as he was familiar with Boulder City and its residents and already has relationships of trust with them. He also said that he had stellar reviews from his fellow employees at the city.
In addition, he said that Morris has experience with Boulder City's legal issues because of the past five years that he has spent in the city attorney's office and that he understands what it takes for a full-time attorney, as well as the assistant ones and could possibly take over those roles later.
"My … factor in deciding is … how is somebody going to do in the public," he said. "How are they going to do with the political issues."
Woodbury added that Morris did well in those instances and referenced his interview in which he was "comfortable thinking and speaking on his feet" and was "calm and collected" when facing controversial issues.
He said that his second choice for the open position was Goolsby, but he was concerned because he had only eight years of experience as a lawyer.
Fresh perspective
Councilmen Kiernan McManus and Warren Harhay, voted against hiring Morris and did not agree with Shuman, Leavitt and Woodbury's first choice.
McManus said that he thinks the city attorney's office needs a fresh perspective and that Goolsby would do that. He also said that Goolsby stood out to him in the interviews and that he was impressed with the research he had done on the city.
McManus' second choice was Kindel.
Harhay said that the city was in a rare position to implement change.
"I agree with Mr. Shuman that anyone of those four candidates could be our city attorney and probably do us a good job," he said. "However, we're at a unique position in our city's history with a lot of baggage in the background, a lot of things that people feel are unsavory that have happened here and some of it involving legal actions. And so we've got a unique opportunity to take a fresh look at a fresh start and a clean break from that past to move on to a new era with the city attorney."
Harhay added that his first choice for the new attorney was Kindel as she was probably the "best all around" in her knowledge of the law, community service and experience.
His second choice was Goolsby.
Residents also voiced their support for Kindel and their distaste for Morris during the public comment portion of the meeting.
Sharon Newby said that Kindel stood out to her because of her experience and how she conducted herself during the interview.
"I recommend you sign her up real quick before she gets away," she said.
Transparency requested
Resident Sharon Resnick also said that Kindel was the best candidate and that Morris should not be hired.
"We're tired of being vilified," she said. "We want honesty and transparency … If Steve Morris is selected, I know it will be for the wrong reasons."
Morris and Woodbury used to be law partners, as well as both being members of The Church of Jesus Christ of Latter-day Saints. Residents have accused Morris of being given an unfair advantage due to this relationship in addition to it being a conflict of interest for Woodbury.
Woodbury disclosed their former partnership at the start of Tuesday's meeting, as well as the Sept. 20 meeting. He said that they dissolved their partnership in 2011, and haven't worked together in that manner since.
Morris once served a bishop at Woodbury's church, but now is regional leader and serves several different congregations. Woodbury said he does not attend his church although Morris' wife and children do.
He added that Morris had never counseled him on political matters, nor would he allow it because Morris had no authority over him politically.
To make sure there were no conflicts of interest in either case — as accused by many residents — Woodbury called the state ethics commission and asked if there was one. The commission ruled there was not as there was no continual business partnership and they do not get involved with religious matters.
After voting to offer Morris the job, council approved that California-based Bob Murray &Associates handle negotiations per Administrative Officer Bryce Boldt's suggestion, as it would be part of their current contract and at no additional cost.
Contact reporter Celia Shortt Goodyear at cgoodyear@bouldercityreview.com or at 702-586-9401. Follow her on Twitter @csgoodyear.