Council candidates face off on growth, bypass at forum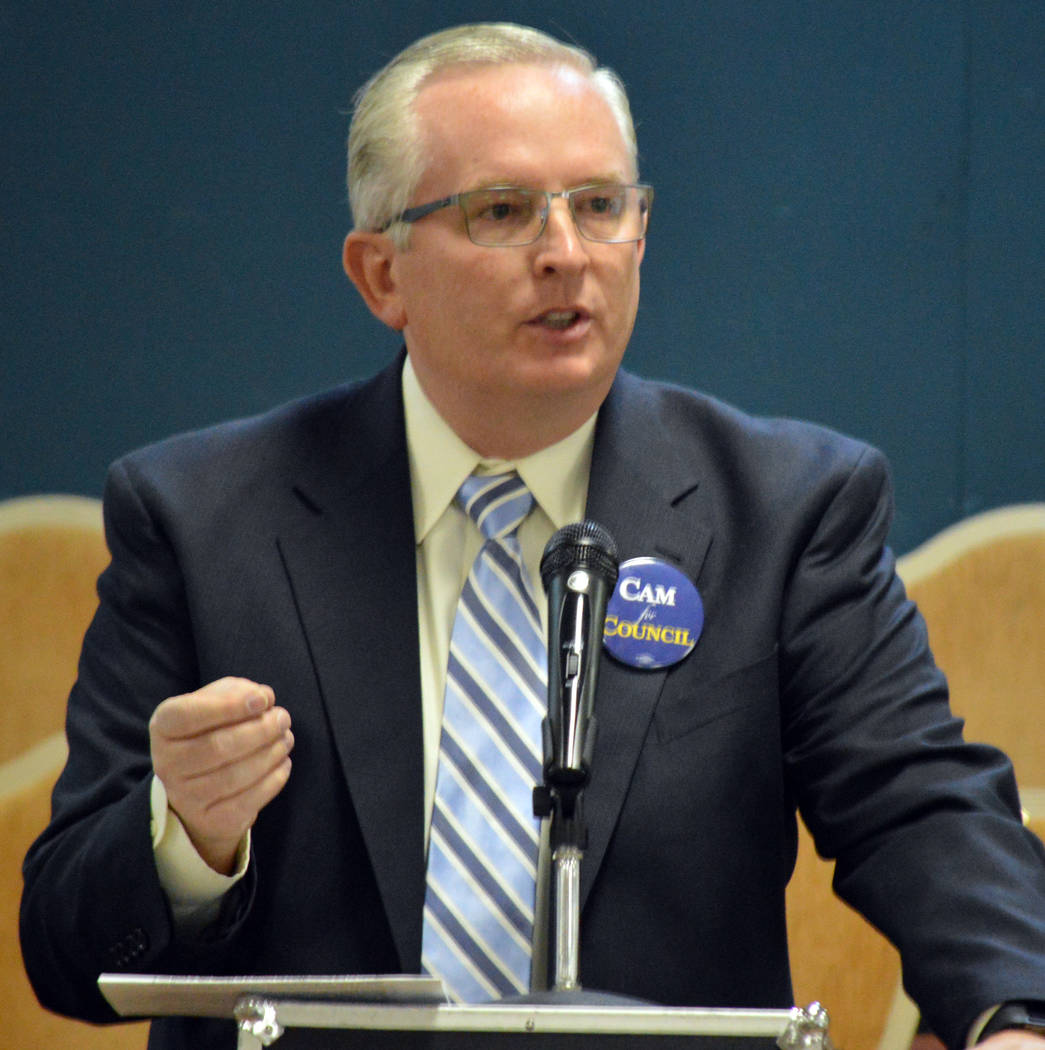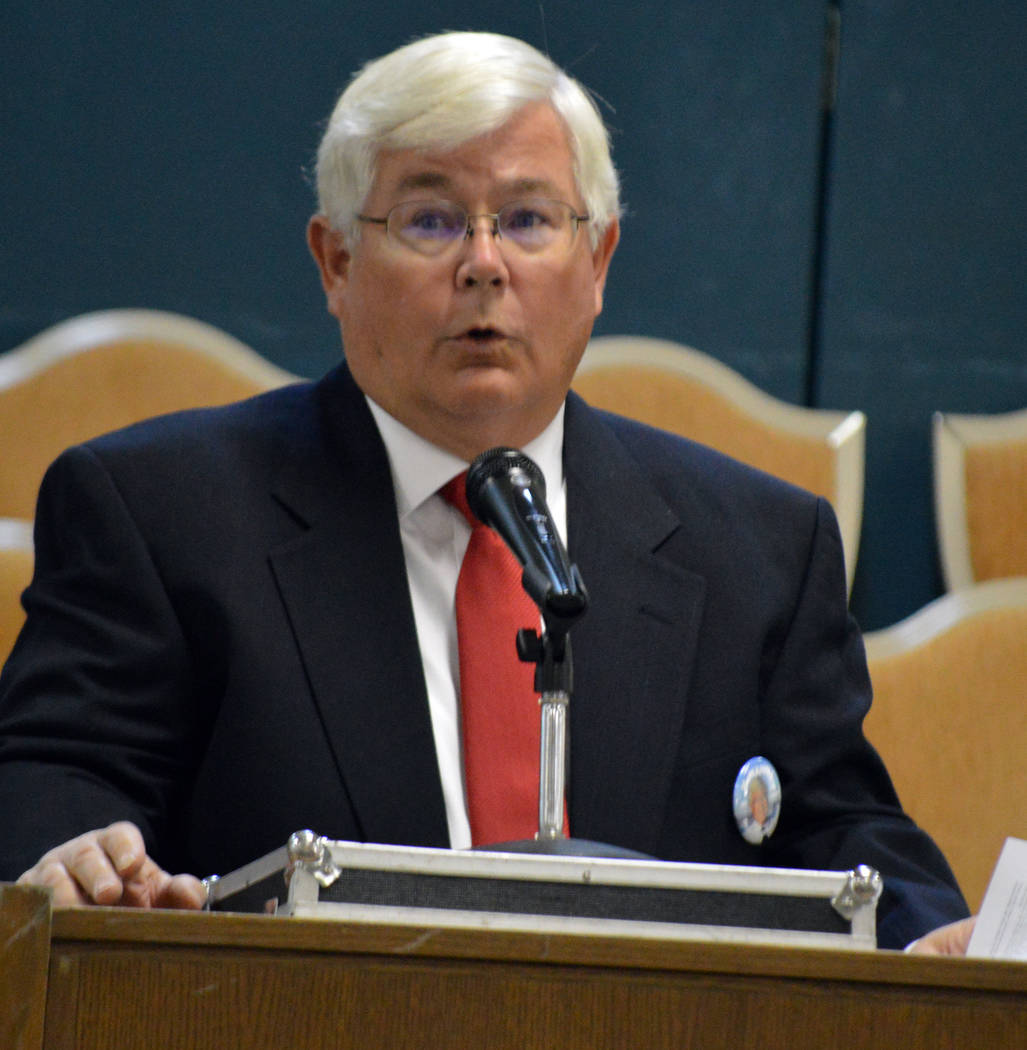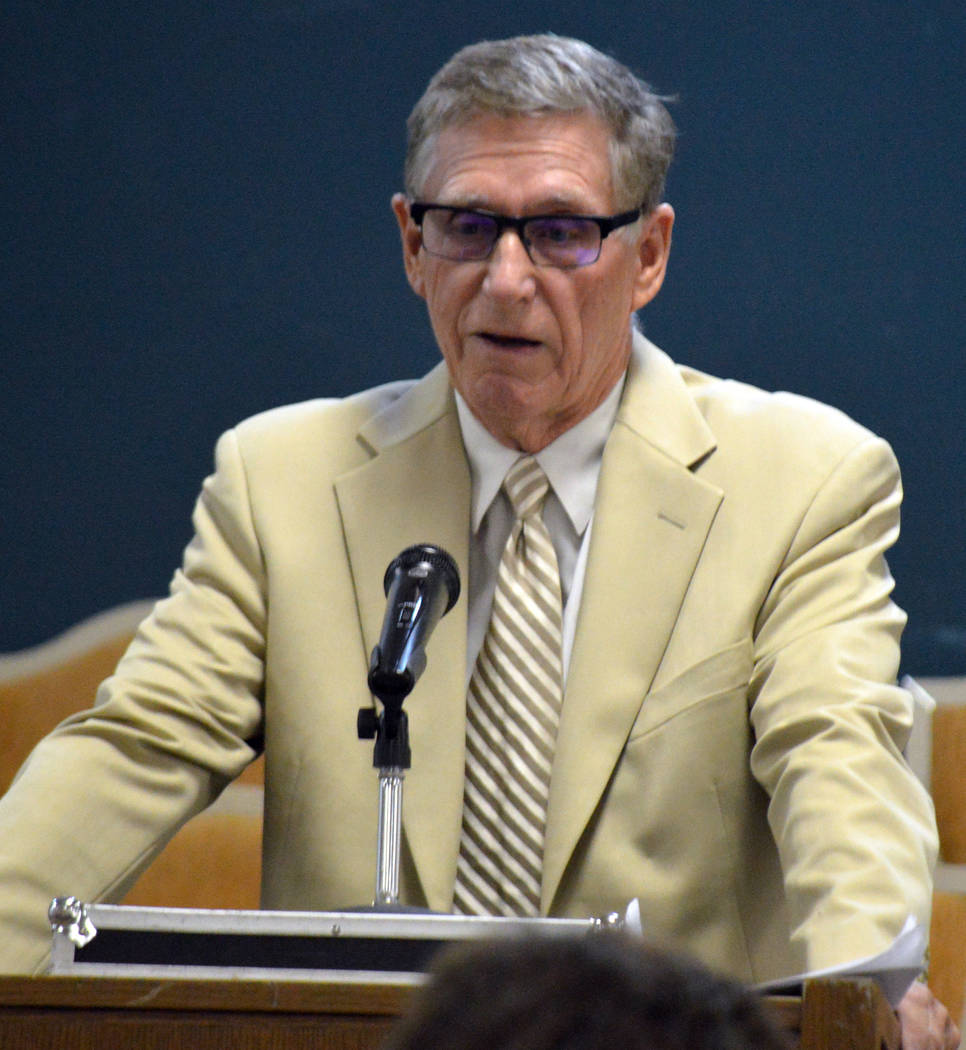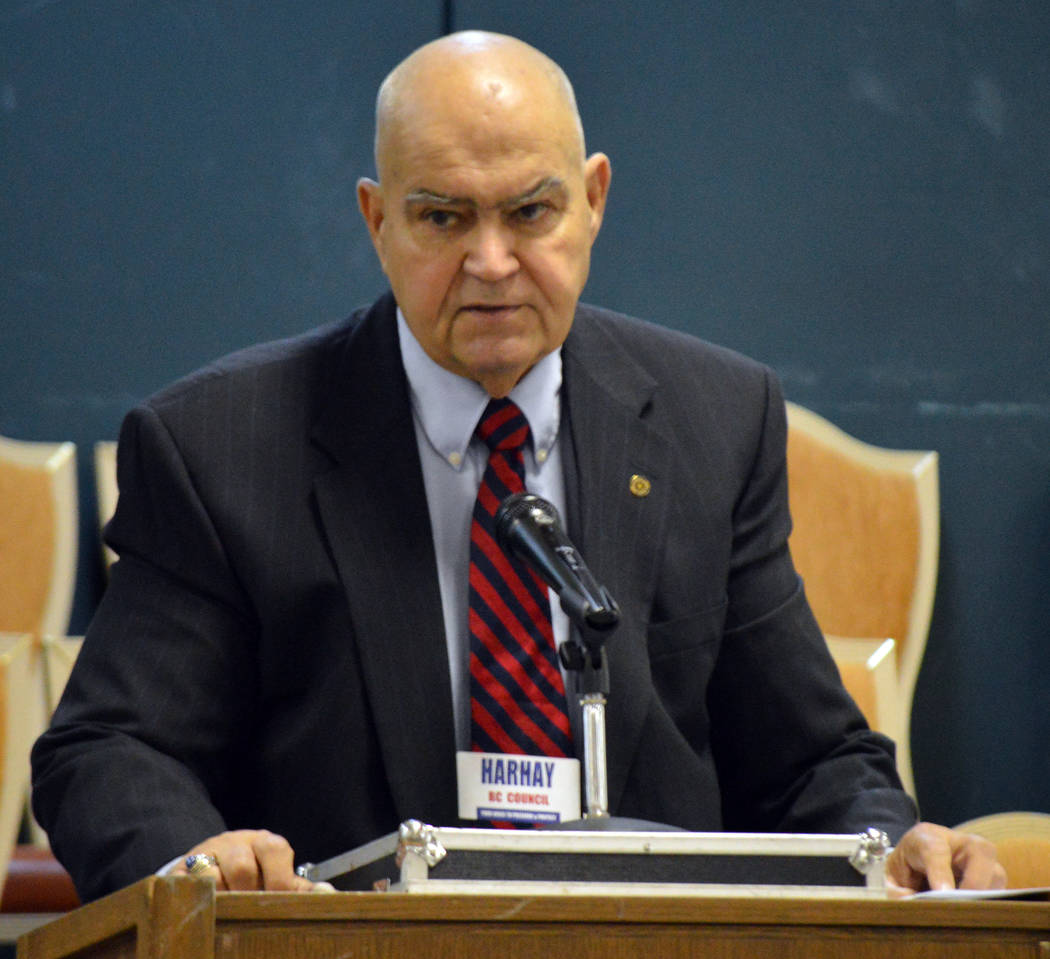 Boulder City residents were able to learn more about the four City Council candidates and their opinions about issues facing the town during a forum Monday evening.
Cam Walker, John Milburn, Kiernan McManus and Warren Harhay, who are vying for one of two open seats on the council, spoke about the proper use of land lease revenue, the controlled growth ordinance, city infrastructure, public safety, historical preservation and development near the new Interstate 11 interchange.
"I am happy that we live in a town where we have the opportunity to be heard by our candidates," said resident Shana Rudd, who said she was glad she attended the event. "We might not have that opportunity in other cities."
Close to 100 people attended the forum and did so for a variety of reasons.
"I wanted to see some of their responses to the question about public safety and what suggestions they had for it," said J.C. Clift, a firefighter in Boulder City. "I'm glad I came."
Kevin Tibbs came for a similar reason.
"I wanted to see if any of their viewpoints had changed," he said of the candidates.
"There were no major surprises," he added. "I think I had a pretty good understanding of the big issues but not on some the smaller ones."
The candidates spent a lot of time discussing growth in Boulder City, specifically with the possible commercial development of Interstate 11.
Harhay said he did not support leasing the land around the upcoming U.S. Highway 95/Interstate 11 interchange at this time.
"I don't believe there is any rush to lease that land," he said. "We control it."
He added that it would be a leapfrog development and goes against the city's master plan.
McManus also did not agree with developing that area and said he is not in favor of what is being proposed currently and added that just because the bypass is going through, it does not mean the area needs to be developed right now.
Walker took a different position and said that developing that area is not leapfrog development because of an existing lease on property adjacent to the interchange, but there are no current plans for that area.
"We're not proposing anything right now, and I don't see anything on the horizon … Nothing is happening right now," he said. "The sky isn't falling."
The city, however, has commissioned a study for potential uses and types of development near the interchange.
Milburn said he thinks the city should not leapfrog development within residential areas. In addition, he pointed out that solar leases have been very beneficial to the city, bringing in approximately $10 million a year.
"I am in favor of slow residential growth," he said. "I'm also in favor of commercial growth that would benefit the city."
Following the time for questions, attendees had approximately 30 minutes to speak individually with the four candidates.
The forum was held at the Elaine K. Smith Center on Wyoming Street and presented by the Boulder City Review.
Contact reporter Celia Shortt Goodyear at cgoodyear@bouldercityreview.com or at 702-586-9401. Follow her on Twitter @csgoodyear.