Construction delays travel center opening
January 3, 2018 - 3:07 pm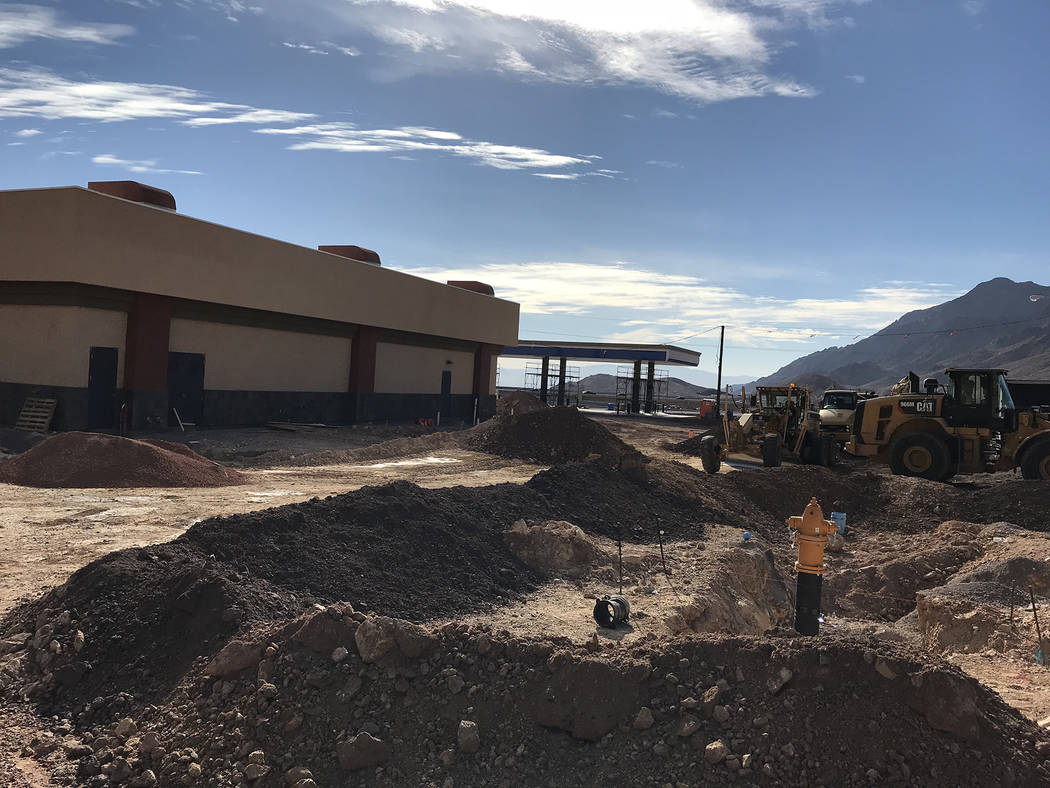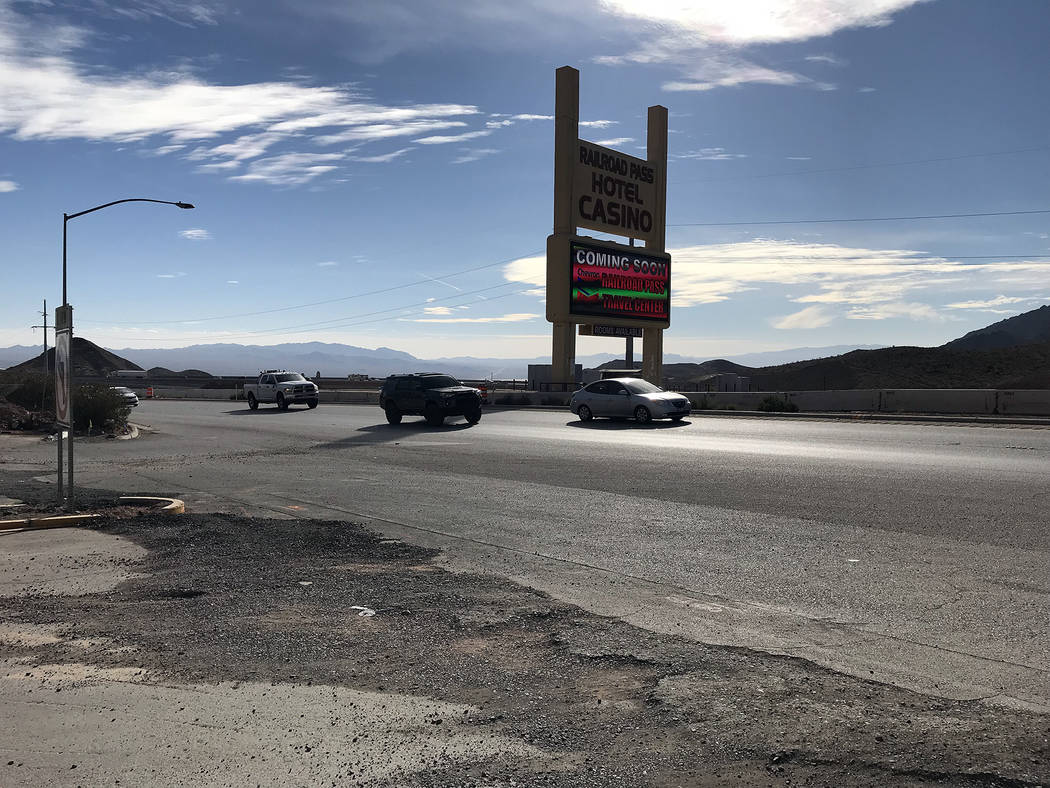 Among those anxiously awaiting the completion of Interstate 11 is Joe DeSimone, owner of the Railroad Pass casino.
Construction of the interstate has created numerous challenges for people to access the casino, disrupting business for about a year longer than DeSimone expected.
Phase One, which is being built by the Nevada Department of Transportation, will skirt the 26-acre property, allowing the state to return an easement to the casino that has been used as the path for the existing U.S. Highway 93.
DeSimone said learning when NDOT will turn over the highway has been a "moving target."
"I knew traffic would be diverted but not for this long," he said. "We've been given about 25 mobilization plans over time."
The shift in dates for when the land would be returned to the casino caused him to adjust the pace of construction on his $10 million travel center. When he unveiled plans for the center last January, DeSimone had hoped it would be completed and operational by September.
'We've done all that we can do," he said, noting that the hardest work — installing the underground gas tanks and utilities — is complete.
Throughout the construction, the casino and hotel have remained open and operational, though many of the truck drivers who frequent the site are missing.
DeSimone is confident they will return when the travel center opens, especially since it will have numerous amenities targeted specifically for them including a lounge, showers and dedicated fueling station area.
The facility also will have a Chevron gas station with 20 pumps, propane sales, clean-out station for recreational vehicles, six charging stations from Tesla, convenience store, Capriotti's Sandwich Shop, "clean, nice bathrooms" and 15 slot machines, which were approved by Nevada Gaming Commission.
Despite the inconvenience and lack of business caused by the delay, DeSimone has used the time to make additional improvements to the state's oldest continuously operating casino.
The coffee shop was closed for 10 days for major renovations that included removing all the booths and replacing them with tables to make the space feel more open and installing new flooring and countertops.
DeSimone said there were two layers of tile underneath the cafe's carpet.
Hali Bernstein Saylor is editor of the Boulder City Review. She can be reached at hsaylor@bouldercityreview.com or at 702-586-9523. Follow @HalisComment on Twitter.