Comments sought about landfill expansion
October 5, 2016 - 3:03 pm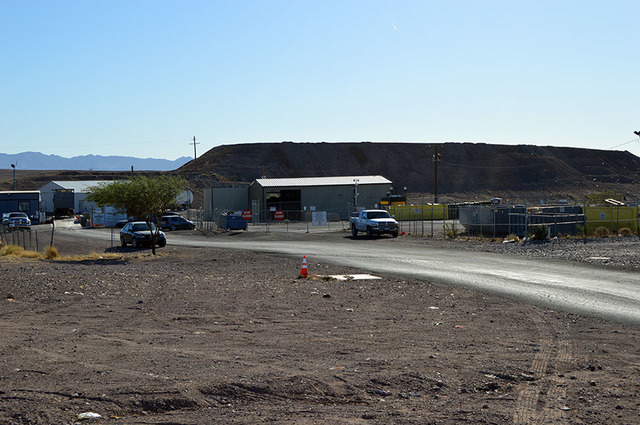 The Southern Nevada Health District will conduct a public workshop to discuss the possible expansion of the Boulder City landfill at 10 a.m. Tuesday in City Hall, 401 California Ave.
City officials are seeking a permit to expand the landfill by 60 acres, increasing the total site to 160 acres. According to a Southern Nevada Health District fact sheet, the city wants to expand the area because of a projected increase in solid waste.
Boulder City Public Works, the department that oversees the landfill, anticipates an average of 22,000 tons of solid waste per year.
In order for the city to obtain the expansion permit it must submit a proposal to the health district's board of directors for approval. But before a vote can happen, the city must first hold a public forum to introduce its proposal to residents for public comment.
Health District Solid Waste and Compliance Manager Dante Merriweather said the workshop is an opportunity for members of the public to express their opinions.
"The workshop is a chance for the public to speak up about any concerns or support they have about the landfill," Merriweather said. "They are able to speak with city officials and us about the proposal and then we work with the city to see if any of the public's concerns are valid."
If health district officials feel that any public concerns are valid, then the city will be required to rewrite the proposal to address them. If no valid concerns are mentioned, then a vote on the landfill expansion will be scheduled for another meeting.
The workshop also will give citizens a chance to ask general questions to ask about the landfill.
Public Works Director Scott Hansen did not respond to a request for comment.
Contact reporter Max Lancaster at mlancaster @bouldercityreview.com or at 702-586-9401. Follow him on Twitter @MLancasterBCR.