City's attempt to subpoena reporter's records quashed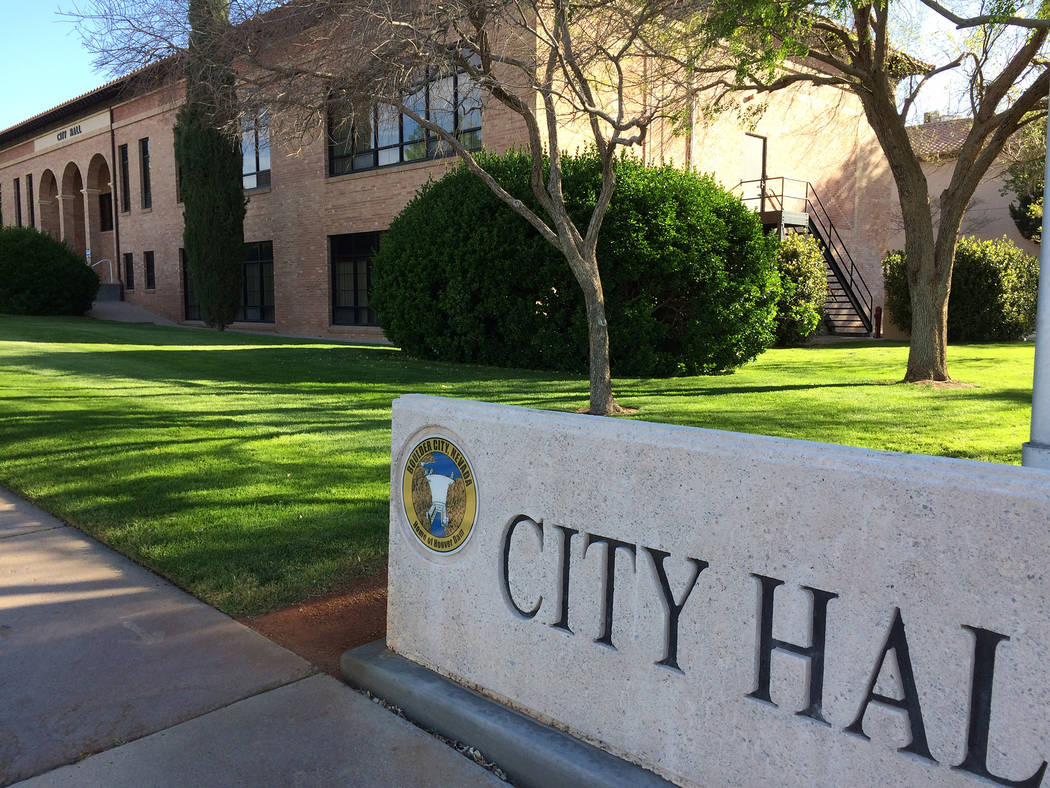 Boulder City's attempt to access a reporter's notes for a pending lawsuit led to the preservation of free speech and journalist confidentiality.
On April 5, U.S. Magistrate George Foley denied a subpoena that attorneys for Boulder City were trying to get in order to gain access to five years of texts, phone records and notes from George Knapp, the I-Team chief investigative reporter at KLAS-TV. The subpoena was issued as part of the wrongful termination suit brought against the city by former Police Chief Tom Finn.
"We were greatly encouraged by the decision rendered by U.S. Magistrate Foley," said Knapp in a written statement to the Boulder City Review. "The judge not only quashed the subpoena, but ordered the attorney for Boulder City to pay our attorneys fees, recognizing that the subpoena had no chance of succeeding and should never have been filed in the first place."
"People need to be able to trust that they can tell a journalist something in confidence," said Barry Smith, executive director of the Nevada Press Association. "Fraud, waste, negligence — reporters get tips about wrongdoing in government or business, and they check it out. If the government or a judge can force a reporter to reveal his sources, people will stop reporting such things. "It helps greatly whenever a judge holds a high standard for trying to force a journalist to reveal his private notes," he added. "The shame of it is that in this case, and in a lot of similar cases, the taxpayers end up footing the bill for something that clearly wasn't necessary or in their interest."
The exact amount of the attorney fees Boulder City has to pay has yet to be determined, but should be known in a few weeks, according to KLAS-TV, which said it opposed the subpoena on the grounds that it violated state and federal protections for journalists' confidentiality.
Boulder City Attorney Dave Olsen said he was unsure what the exact costs would be as he was not intimately involved with the case. Rather, attorney Jeff Pitegoff's firm, Morris, Sullivan, Lemkul &Pitegoff in Las Vegas, was handling the city's representation in it.
"It's not unusual for this type of thing to happen," he said. "You lose an argument, and the judge says you have to pay."
Attempts to reach Pitegoff for a comment were unsuccessful.
Smith also agreed with Foley's decision.
"Nevada has a strong law shielding journalists from having to reveal such information in court," he said. "Although there's not a shield law at the federal level, the principle remains the same. Almost always, lawyers are trying to get back at somebody else through the reporter."
Contact reporter Celia Shortt Goodyear at cgoodyear@bouldercityreview.com or at 702-586-9401. Follow her on Twitter @csgoodyear.