City restructures grant program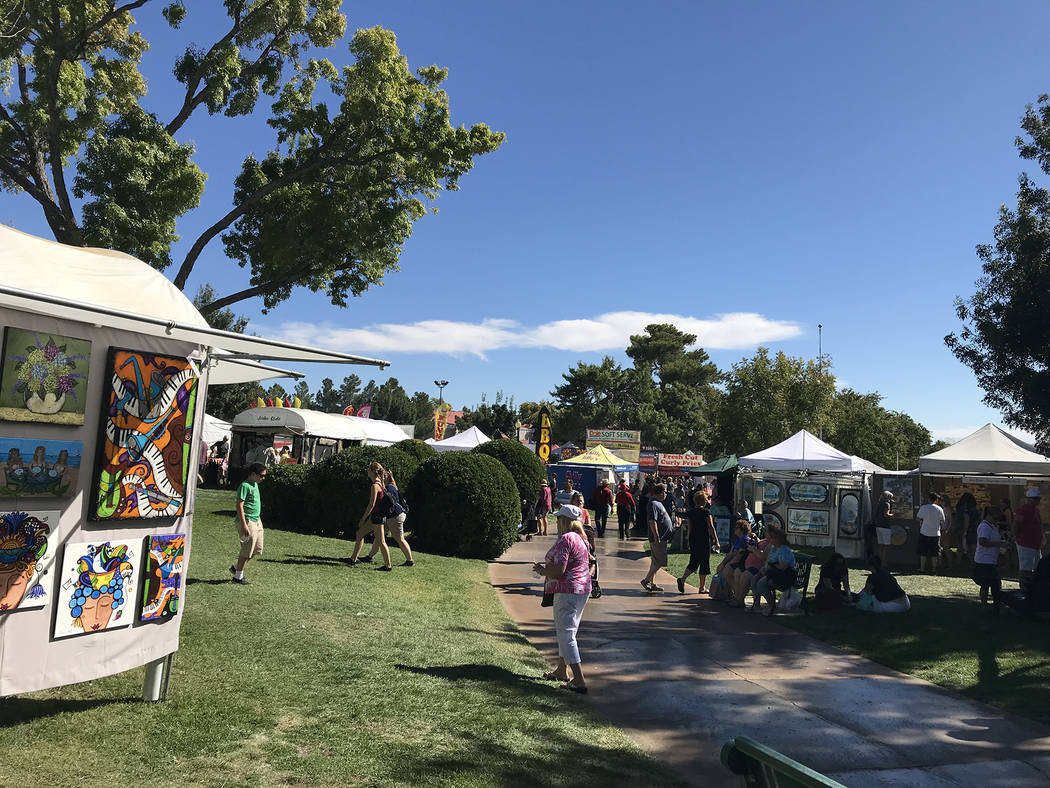 Boulder City has implemented a new grant program to help nonprofit community organizations promote their events in town.
This program was previously funded by the Redevelopment Agency, but at its July 10 meeting the City Council approved moving it to the general fund.
"The impetus for the change was to move the funding source from the RDA to the general fund," said Community Development Director Michael Mays. "With the financial transfer, it was an opportunity to revisit the program guidelines."
With these changes, Mays said the city hopes to continue encouraging community events that benefit locally based charitable organizations and bring visitors into town.
"The city's investment in these events improves the quality of life for local residents and supports local businesses," he said.
The special event promotion grant program has $24,000 in it for the 2018 fiscal year. It will still reimburse 50 percent of eligible expenses such as television, radio, print, internet and social media advertising, marketing and promotional materials, graphic design and production costs up to $5,000.
Unlike the previous program, grant applications will now be considered by the City Council, and there will be an estimated return on investment determined by city staff with the help of the Boulder City Chamber of Commerce for each event.
"I want to make sure moving forward that taxpayers get a return when their tax dollars are used," said Councilman Kiernan McManus.
"I think this is a good move to move this into the general fund from RDA," agreed Mayor Rod Woodbury.
Events that are eligible for grants through this program must take place within Boulder City and must not be financially dependent upon receiving the city's support. They must be sponsored by a local organization and accessible to the public.
Previous events that qualified for grants include the Dam Short Film Festival, the Spring Jamboree, the Best Dam Barbecue Challenge, Art in the Park, the chamber of commerce's Christmas events and the Boulder City Art Guild's winter and spring art festivals.
Once an organization is qualified, each application will be evaluated on how the event benefits and promotes the city, how it enhances the quality of life within the city, how complete the application is, the event's budget and how it attracts visitors to the city.
According to Mays, this list allows for flexibility for the council's evaluations.
Contact reporter Celia Shortt Goodyear at cgoodyear@bouldercityreview.com or at 702-586-9401. Follow her on Twitter @csgoodyear.