City nears completion of strategic plan
January 11, 2023 - 4:11 pm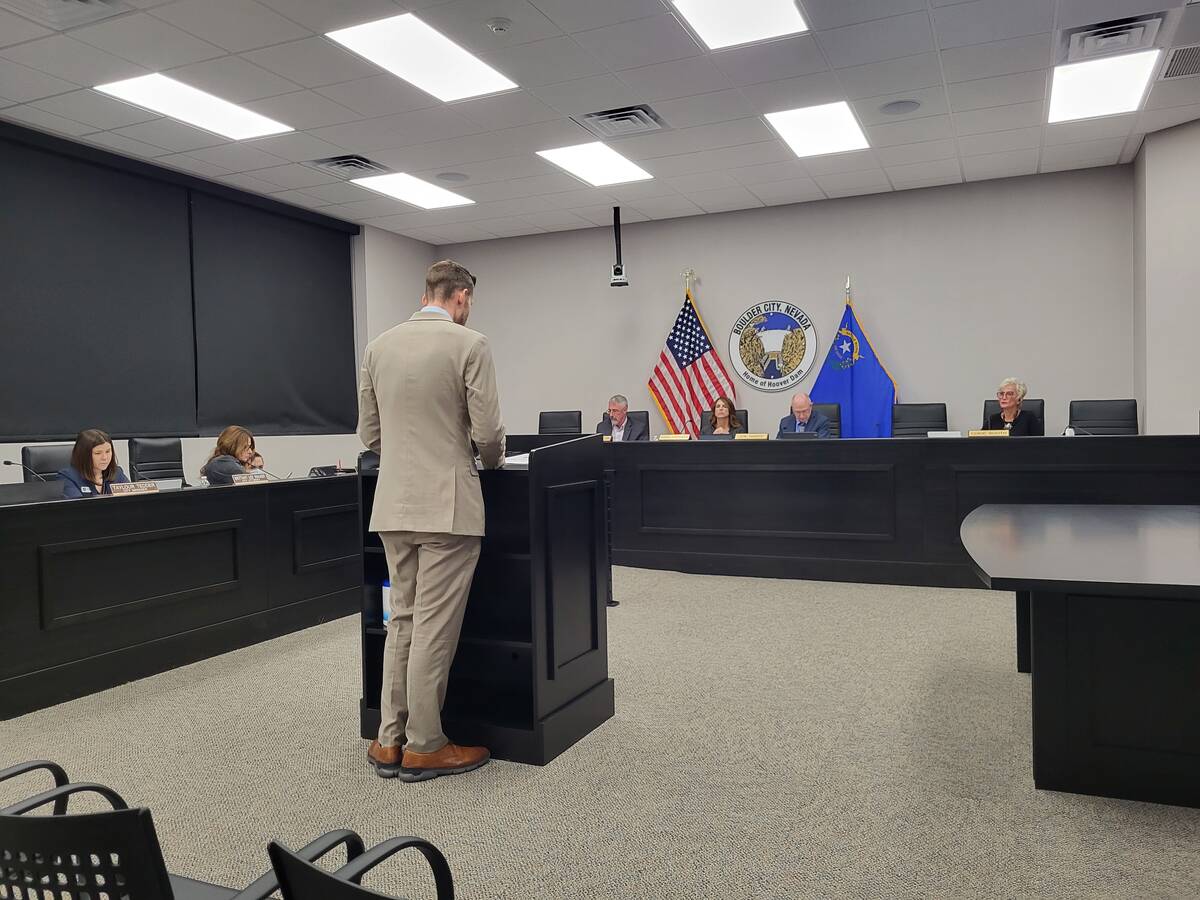 Members of the City Council received an update about its progress for its five-year strategic plan during its meeting Tuesday night, then passed every item unanimously except for one, which was removed because staff was making changes.
The council began the regular agenda with a presentation from City Manager Taylour Tedder, who reported on the status of implementing the strategic plan from 2020 through 2025.
The plan is made up of five core goals that each contain several strategies for the city to accomplish by June of next year. Of those five goals, Tedder reported that three have been completely finished. The remaining two goals, promote historic preservation and sustain a high level of public safety, are more than 95 percent completed.
Tedder said the last two major goals are expected to be finished in the first quarter of this year.
All members of the council praised staff for their completion of the goals in the plan, and thanked them and Tedder for doing so.
"It starts out probably looking pretty daunting when there's all of them to be accomplished," said Councilwoman Sherri Jorgensen, "and it's probably a really good feeling to be at the end of it, to see that there's only a couple of goals left."
Also during the meeting, council members voted to approve an item amending the ordinance limiting fence heights to allow for an exception for certain government areas.
This item comes in response to reported trespassing and vandalism at the city's animal shelter and a reported need for more security fencing between the municipal court and another court building. Fencing at least 8 feet tall was recommended in both cases, but not allowed due to current 6-foot limits in the areas.
The amendment will allow for taller fence heights as well in energy resource zones, though fences taller than 8 feet will have to be approved by the city manager.
The council also voted unanimously to approve a contract with Boulevard Associates LLC to build solar power collection and energy storage facilities at a property on Eldorado Valley Drive.
The city received bids for the project from five energy companies, which were evaluated by staff and ranked in order of recommendation. Boulevard Associates LLC was the top-ranked company and the official recommendation from city staff.
Representatives from REV Renewables, the fourth-ranked company, asked council to send the item back for a second round of information from the bidding companies or start the bidding process over and change the type of data the city wanted.
REV Renewables representatives said the metrics used to compare companies didn't accurately represent their value. They said the city used qualitative metrics to evaluate the bidding companies and urged the council to use quantitative metrics instead, which they said would represent REV Renewables in a much better light.
The council also voted to table discussion of building a memorial for Shane Patton in Wilbur Square Park and a discussion of a possible public monument policy. Tedder requested council remove the item from the evening's agenda because staff is working through changes to the original proposal from the Shane Patton Foundation.
Much of the early public comment focused on this item, with multiple people speaking out against the monument being built in the park. They suggested it be placed in Veterans' Memorial Park instead, saying this location would properly honor Patton.
Contact Mark Credico at mcredico@reviewjournal.com. Follow him on Twitter @MarkCredicoII.
In other actions, council:
▶ Voted unanimously to approve theelectric utility five-year integrated resources plan.
▶ Voted unanimously to approve the 2022 update to the Flood control master plan, adding new hydrology and accounting for recently built flood control facilities.