City joins opioid settlement
September 14, 2023 - 9:17 pm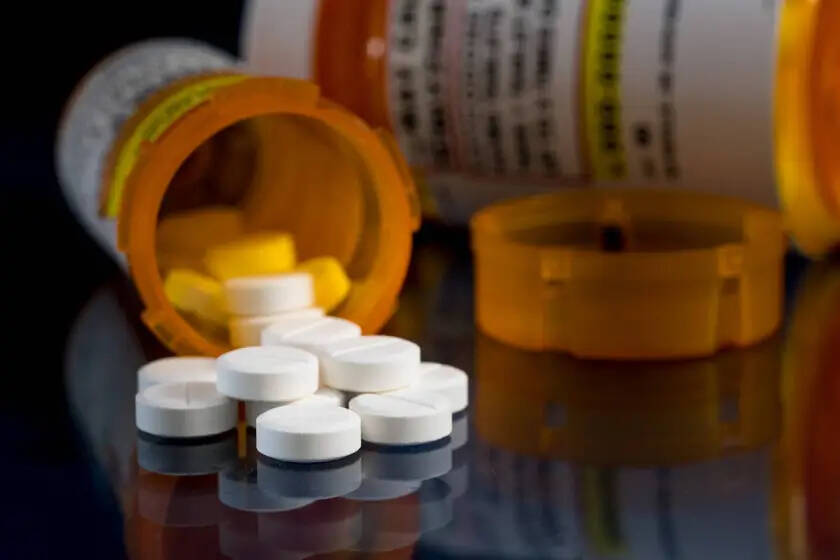 No municipality in the country has been able to totally avoid the negative effects of the opioid epidemic, Not even Clean, Green Boulder City.
"Boulder City has lost at least 17 people to the opioid epidemic since 2020," said Mayor Joe Hardy.
Already the party to multiple settlements negotiated by the state attorney general's office, the City Council voted to join in two other settlements at its Sept. 12 meeting.
"The money won't provide relief to the families who lost people they loved, but it will do good for our community. Settlement money will be used for prevention programs as well as to help those affected by this class of drugs," Hardy continued.
Finalized in June and July of this year, the latest settlements are with Teva Pharmaceuticals and the drugstore chain Walgreen's. Teva is an Israel-based company that focuses mainly on making generic versions of drugs developed by others. The complaint against it focused in part on its promotion of opioids as well as financial incentives offered for the sale of the drugs. Walgreen's is the second largest pharmacy store chain in the U.S.
Teva agreed to pay the state $193 million over a 20-year period. The share going to Boulder City is $118,292 over the same period. The settlement with Walgreen's is for $285 million to be paid over a 15-year period. While each settlement is different (for example, the Teva settlement calls for payments on a sliding scale with the bulk of the funds coming in the latter part of the agreement —$7 million in the first year and going up to as high as $27 million in 2042) both will go to fund prevention efforts in Boulder City.
Both settlements are part of the One Nevada agreement under which individual cities and counties within Nevada can avoid the cost of filing their own suits with opioid makers and distributors with those governmental entities opting instead to get a share of any settlement or related bankruptcy proceeding negotiated by the state.
City Attorney Brittany Walker presented the numbers to the council after the item was moved from the consent agenda to regular business.
"As you know, we've received several distributions prior to this," she said. "So far, we've received $46,351 in settlement payments from various opioid distributors and manufacturers. We will receive an additional $26,755 in fiscal years '24 and '25 from the Walgreen's national settlement." She also listed a number of ongoing future distributions that include more than $10,000 per year from CVS and more than $11,000 per year for 15 years from the Walgreen's state settlement.
"Roughly," she explained, "We are going to receive about $35,000 per year for the next seven years. In April of this year, the city council directed that these funds be allocated to the municipal court each year during the budget process. The court's intention is to spend these funds on naloxone education and distribution, medication-assisted treatment distribution, working with pain institutes and health providers to assist in providing alternatives to uninsured recovering addicts, assistance with the first month of transitional sober housing for persons in recovery and also assist in barrier removal for housing, transportation, child placement and child care for those who have struggled with opioid addiction."
Pointing to the number who have died in the past several years in Boulder City due to opioid overdoses and the availability at both the municipal court and city hall of easy-to-use naloxone nasal spray that can be used by friends of someone in the midst of an overdose, Hardy said, "It's real. So we need to protect our people. It's tragic when we lose somebody or have somebody not get the help they need."
Contact reporter Bill Evans at wevans@bouldercityreview.com or at 702-586-9401.