City finds new finance director; Kim's hiring awaits City Council vote
October 5, 2016 - 3:03 pm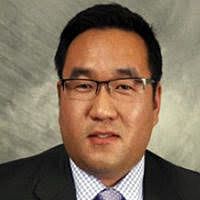 Boulder City has found a new finance director pending a vote of approval by the City Council at its next meeting Tuesday.
Hyun James Kim was selected by Boulder City Manager David Fraser to be the new finance director.
Kim has spent the past three years as town administrator of Afton, Wyoming, where he was responsible for six municipal departments and worked with a general fund budget of $2.7 million as well as an enterprise fund of $3.4 million, according to his resume obtained via public records request.
Before working as a town administrator Kim served as community development director in Pinedale, Wyoming, from 2012 to 2013.
Afton has a population of 1,952 and Pinedale has a population of 1,977, according to the Census Bureau.
Boulder City Public Information Officer Sue Manteris said the city did not want to say too much before the council vote, but she confirmed that city staff would announce Kim as its decision Tuesday and that the city council most likely would concur.
The city did not wish to elaborate about Kim until he is voted into his new position.
Kim said via telephone he will accept the position if the council approves.
"We are in no man's land right now," he said. "I have accepted the finance director position on a conditional basis until I am confirmed by the council."
Kim is a Nevada native who attended Foothill High School in Henderson and received his bachelor's degree in public administration from the University of Nevada, Las Vegas. He said one of the biggest reasons he wanted the job in Boulder City was to move back home.
"Southern Nevada is home for me," Kim said. "This is an opportunity for me to grow in finance and come back home."
City officials and members of the community in Afton unanimously praised Kim's work as town administrator.
Former Afton Mayor Loni Hillyard said in a phone conversation that her town is losing one of its best employees.
"I found him to be exceptional and so much more than what we thought we were hiring," Hillyard said. "Right when we hired him he was writing grants and finding us funding for street improvements. He was so well respected in the community that I don't think he had a single enemy. It is a great loss to Afton that he is leaving and I don't think we will find a replacement as good as him."
If approved, Kim will take the place of former director Shirley Hughes, who left in July to be city administrator of Liberty, South Carolina.
Contact reporter Max Lancaster at mlancaster@bouldercityreview.com or at 702-586-9401. Follow him on Twitter @MLancasterBCR.