City employee disciplined for misuse of city facilities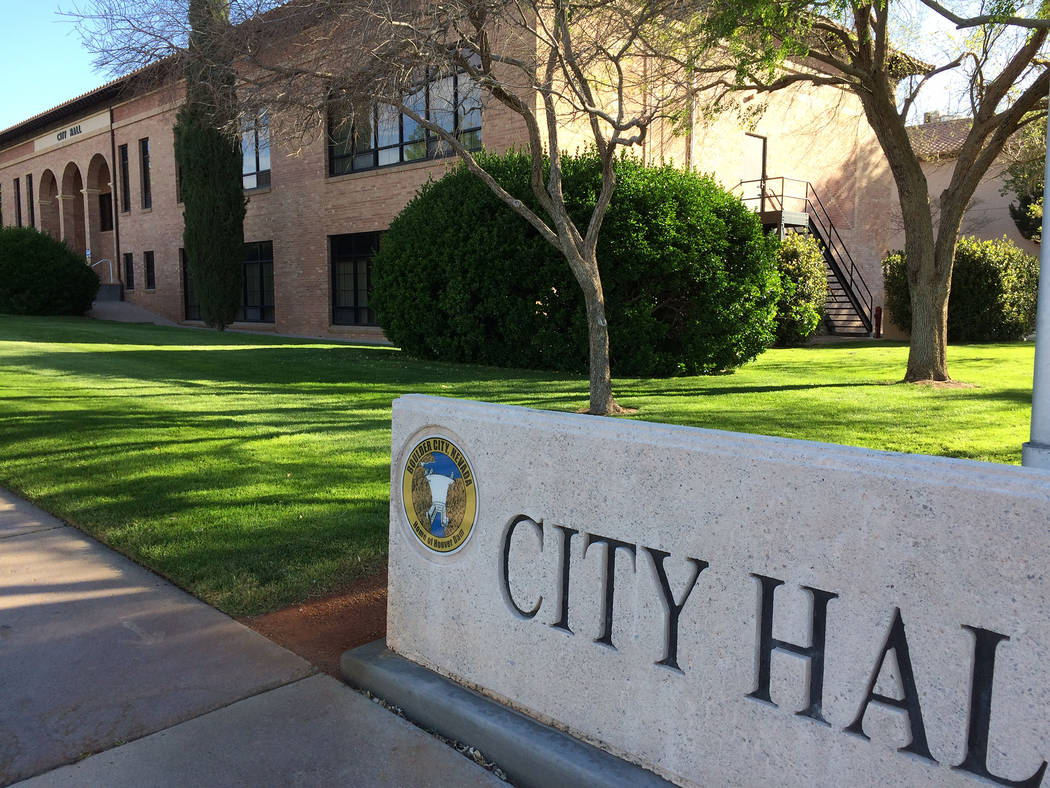 Boulder City is taking disciplinary actions against an employee for unauthorized use of city facilities, according to a statement released by a city spokesperson.
"Upon learning of a possible unauthorized use of city's facilities, disciplinary actions are taking place against a Boulder City employee," said Sue Manteris, on behalf of the city. "This is part of management's ongoing investigation into the matter, and management will look at all disciplinary measures, if warranted."
At the May 9 City Council meeting, resident Neil Hoskins made comments about allegations he'd heard about the misuse of city facilities.
"I've heard allegations that a city employee had been given permission to sleep in a city-owned building several nights a week for his personal use," he said. "I heard that the city or allegations that the city employee was given access to the rec center when the facility was closed to take showers. I also heard allegations that numerous persons within the city management approved the employee to live in the city property instead of renting a place to live or staying at a motel, so the city employee would not have to spend money for housing several days a week."
Hoskins asked them if the allegations were true and who was involved. As his questions were asked during a public comment period, the council members could not answer them.
On Monday, Boulder City Mayor Rod Woodbury was asked about the accusations during CBS' "Monday Mornings with the Mayors" segment.
"I'm not aware of anything, but that's certainly something that is under investigation at this point," he said.
Contact reporter Celia Shortt Goodyear at cgoodyear@bouldercityreview.com or at 702-586-9401. Follow her on Twitter @csgoodyear.