City agrees to add two parcels totaling about 74 acres to land management plan
September 13, 2017 - 3:07 pm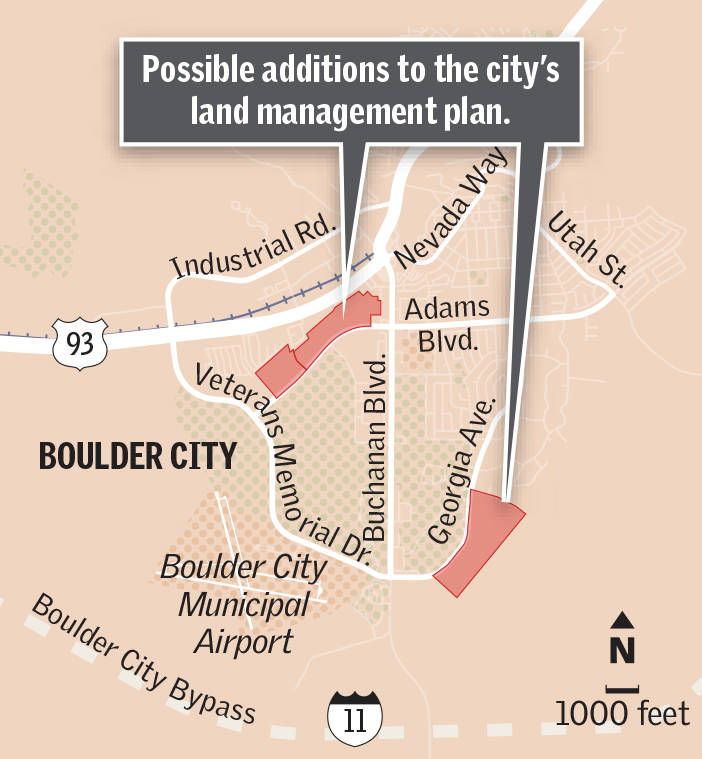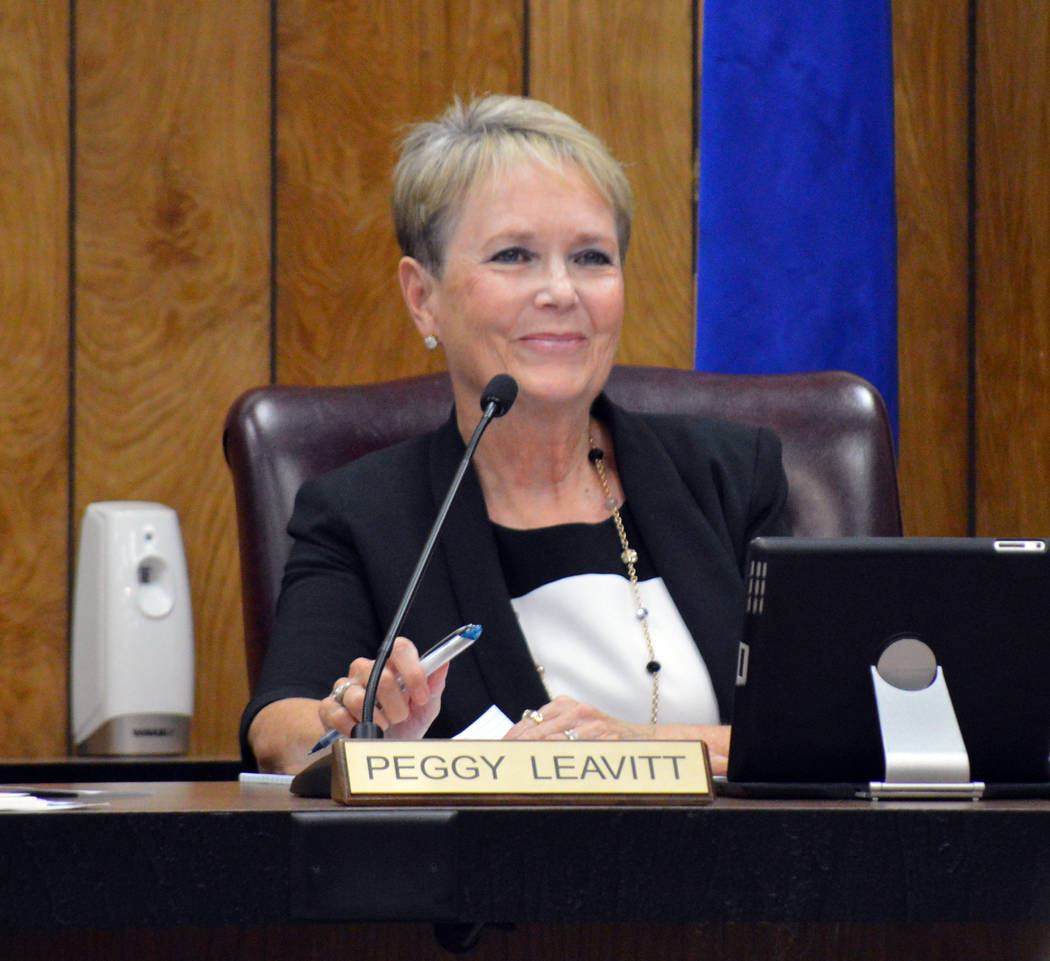 The City Council approved adding two parcels measuring approximately 74 acres into the city's land management plan at its meeting Tuesday, based on a prior recommendation by the Planning Commission.
Randy Schams of Boulder Highlands LLC requested both parcels of city-owned land be added to the plan on Sept. 27, 2016. Currently, Boulder Highlands is listed as part of C&F Executive Group LLC, which also owns America West Homes, according to the Secretary of State's office. Schams said he is associated with it.
The two approved plots are parcel 1, approximately 24 acres north of Adams Boulevard and west of Aspen Drive, and parcel 2, approximately 48 acres north of Adams Boulevard and east of Aspen Drive. Parcel 1 was approved for single-family zoning, and parcel 2 for single and multifamily zoning.
The land management plan is an ordinance that was put into place to give an organized framework for the City Council to deal with land the city owns, according to City Planner Susan Danielewicz.
"I think the that the land management plan process is a wildly misunderstood process by the public in general," said Mayor Rod Woodbury on Tuesday. "It's really just an opportunity and a succession of public meetings for the public to give input on future development … It's a very preliminary step."
Should land be added to the plan, it would still need a public vote to approve its sale.
The Planning Commission recommended both parcels be added to the plan for residential development at its Aug. 16 meeting. At that meeting, a third parcel of almost 80 acres bordered by Georgia Avenue and Vaquero Drive, was also discussed but not recommend for addition to the plan as the timing for its development was not right.
Councilwoman Peggy Leavitt said she agreed with the commissioners and thought it was a wise decision to not include that parcel in their recommendation.
Councilman Kiernan McManus said he was glad that it seemed like the city had reached the point where the requirements of the land management plan were being met.
"I remember for years … the statement that, 'Well we can't even discuss property until it goes on the land management plan, therefore go ahead and put everything on the land management plan,'" he said. "To me that always seemed to be putting the cart before the horse.
"This should not be everyone's idea of how they can make money in Boulder City," he added. "This should be how this community goes about planning its future growth."
Woodbury also agreed with the Planning Commission's recommendation and said that he thought it was wise to add those two parcels.
"We went through an extensive process last year, and that's what the public came back and said," he added. "I don't see us developing this land in the immediate future. We're still working on selling the golf course and the Adams-Bristlecone (Drive) lots, and we still got our work cut out for us there. … It moves at a snail's pace in Boulder City, but it's important to look far out and to try to prepare these things because it takes so long to get things on (the plan)."
Prior to their vote, the council held a public hearing about the parcels and outspoken resident Neal Siniakin was the only person to speak. He said he had mixed feelings about how the council was going about the process.
He agreed with putting multiple properties into the land management plan but thought they should be studied in more detail to see how they would fit with current city uses as well as finding out what the public wants to do with them.
He also said that they should not be put in the plan in blocks of 24 acres, rather in 10 acre blocks because StoryBook Homes plans to develop land at the southeast corner of Bristlecone Drive and Adams Boulevard just 10 acres at a time.
Council unanimously approved the Planning Commission's recommendation and added the two parcels for residential development to the land management plan. Councilman Warren Harhay was ill and not at the meeting.
Also at Tuesday's meeting, council:
n Approved the contract between Boulder City and Michael Plott for internet auction services for items donated to the city by McCarran International Airport and other TSA facilities. The new contract extends the current one by five years, and gives the city 35 percent of the sales.
n Heard a presentation by Leslie Woodbury about the Boulder City Museum and Historical Association.
n Reappointed Linda Graham and Steve Daron to the Historic Preservation Committee.
Contact reporter Celia Shortt Goodyear at cgoodyear@bouldercityreview.com or at 702-586-9401. Follow her on Twitter @csgoodyear.