Cigarette likely cause of fire behind Pit Stop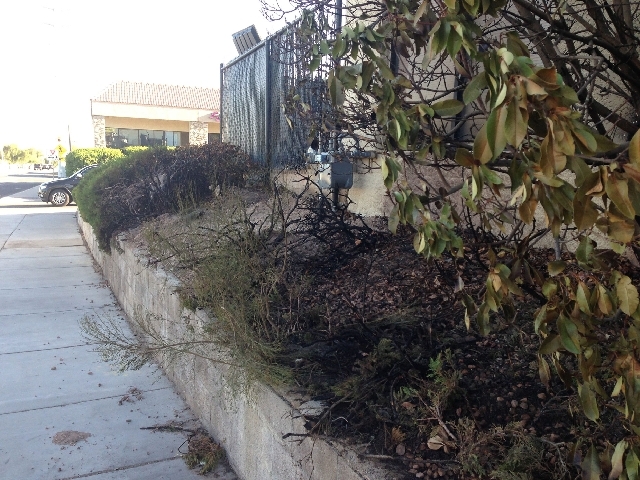 A small fire in a bush behind Pit Stop burger shop the afternoon of July 31 closed the Buchanan Boulevard business for the rest of the day, but caused no real damage to the building.
Chuck Gebhart, division chief for the Boulder City Fire Department, said the incident is being investigated as "an accidental fire, possibly due to someone tossing a cigarette."
There was little damage to the building, which also houses Radio Shack, and the gas meter outside the building in the same area as the bush.
Southwest Gas was on the scene that night, but reported no damage to the gas line.
Pit Stop employee Shaye-Lynn Miekell Stolpe said on Facebook, "We were lucky enough to catch it early enough for it to not get inside the building," but employees and customers had to evacuate.
"It was very scary," she said. "The fire surrounded our gas line. We got very lucky."