December 11, 2014 - 9:40 am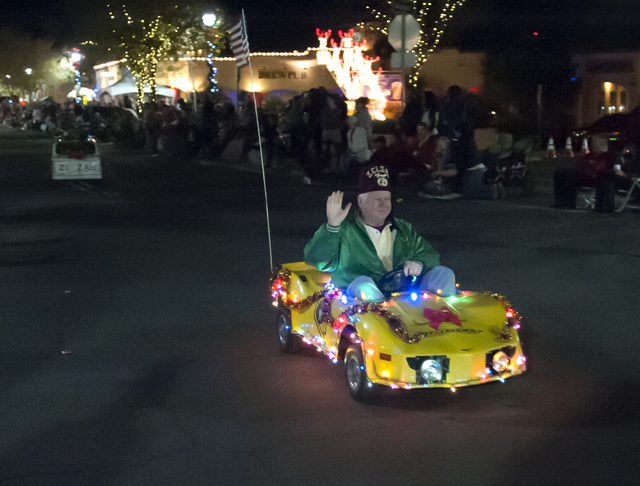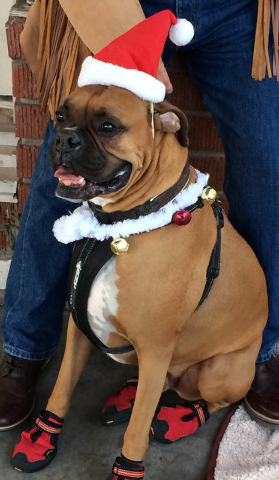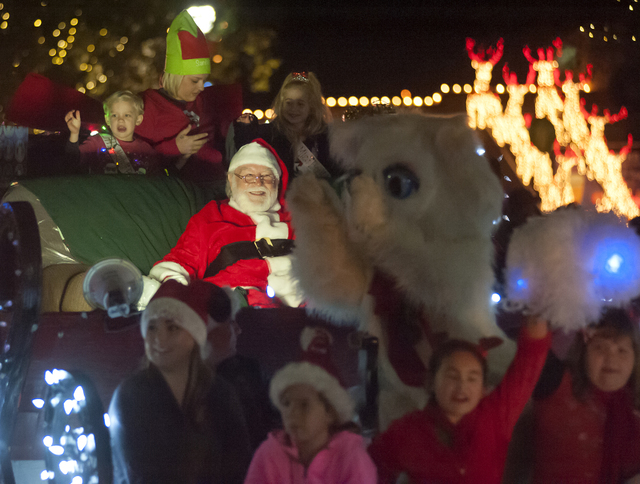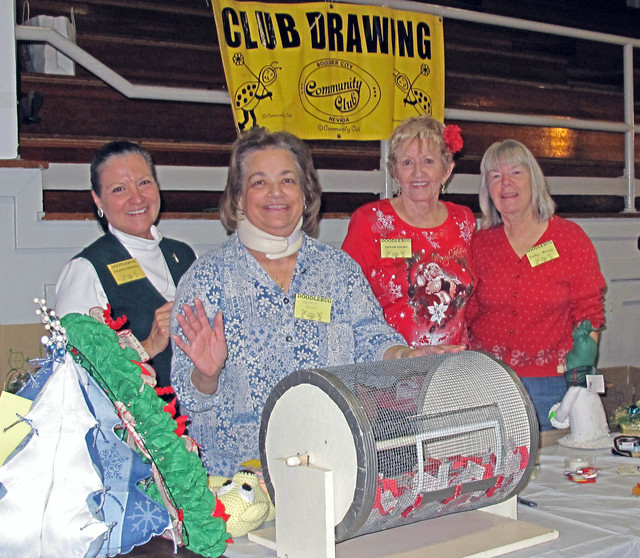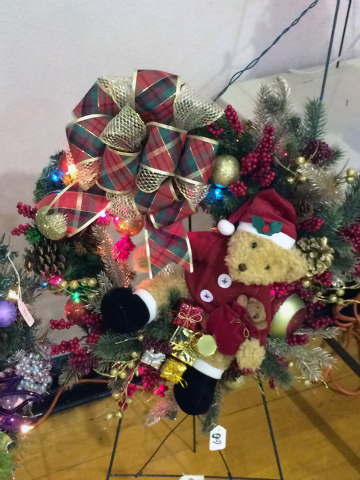 It was a crisp, cool evening for a Christmas parade. According to those who attended last year's Santa's Electric Night Parade in Boulder City, it was much warmer than the year before.
The temperatures were up as more than 80 entries, most of which were coated with enough Christmas lights to keep the nighttime parade lit after the sun went down, traveled down Nevada Way.
A Boulder City tradition since the early 1970s, the parade saw people from the Las Vegas Valley join the celebration to mark the holiday season with myriad themed floats. But that same annual tradition nearly started late as Boulder City police prepared to tow a car that was parked in a no-parking zone at the corner of Nevada Way and Arizona Street about 10 minutes before the parade started.
However, the driver of the car got to it as the tow truck arrived, saving her an embarrassing and expensive situation.
As the parade carried on, a few participants threw candy to the crowd, a delight to Gail Shambaugh and her granddaughters, 6-year-old Collette and 2-year-old Charley. The two girls anxiously awaited along the parade route for more sweets.
"The Christmas parade is wonderful," Shambaugh said. "We're just waiting for Santa Claus."
Tina Ottolino of Las Vegas spent the day in Boulder City visiting the Doodlebug Bazaar before watching the parade at night. She said she always wanted to go to the parade, but was just never able to make it until this year.
"It's been on my to do list for several years," she said. "It is much better and much longer than we thought. I'm impressed."
A few school marching bands from across the valley participated in the parade, as did the Boulder City Shrine Club, whose members drove their miniature cars down the street to the delight of the crowd.
Boulder City Little League threw whiffle balls into the crowd, and Civil War actors dressed in full costume marched with the Nevada flag for the state's 150th birthday.
Smokey Bear even got an audible applause as he waved to the crowd from the back of a National Park Service truck.
Frank Freer, who's lived in Boulder City for 33 years, said he's rarely missed a Christmas parade.
One of his favorite parts of the parade are the classic cars. This year, the Boulder City Police Department brought out a 1978 Dodge Monaco once used in action years ago, according to Police Chief Bill Conger.
As the night sky grew darker, Santa Claus arrived to anchor of the parade. Kids and adults alike arose from their chairs to wave at the big guy in the red suit. At last, the parade that has been a Boulder City staple for decades was in the books.
Contact reporter Steven Slivka at sslivka@bouldercityreview.com or at 702-586-9401. Follow @StevenSlivka on Twitter.