Casino embraces its heritage as it marks 85th anniversary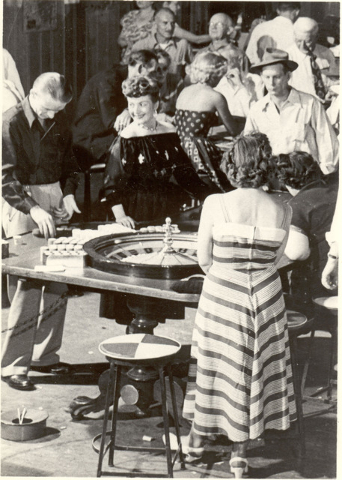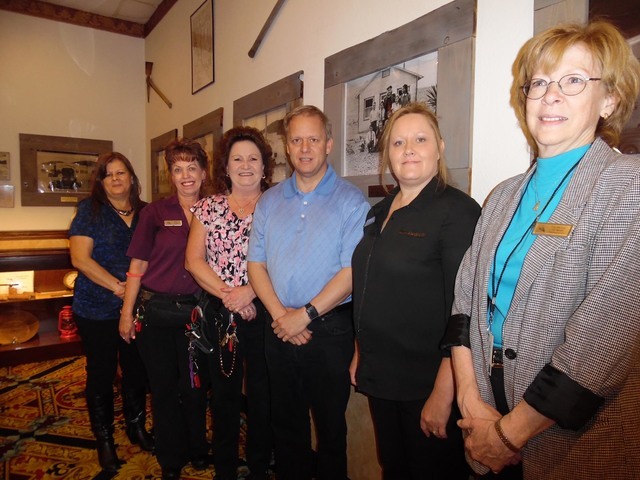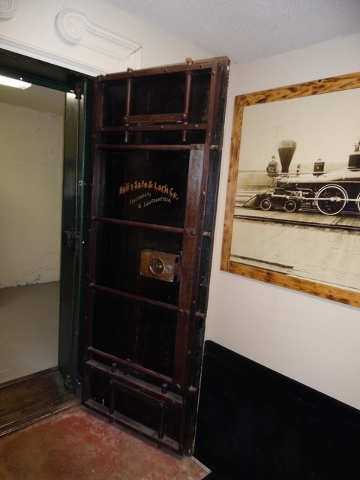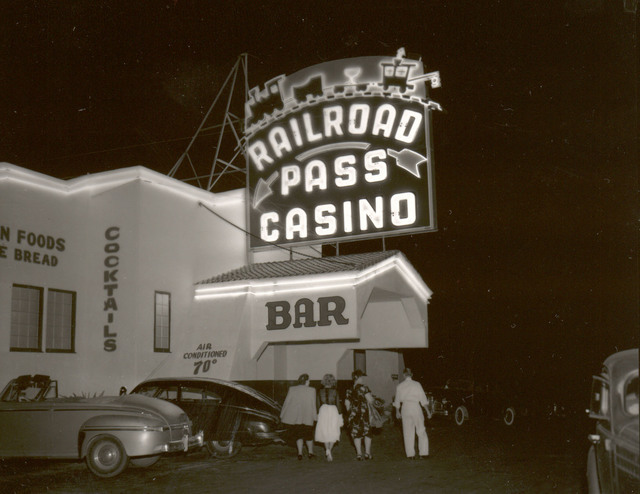 For more than eight decades, Boulder City residents have traveled just outside the city limits to test their luck at the Railroad Pass casino.
It is the oldest continually operating casino in the state. It has a core group of regulars and welcomes visitors who travel the road between Las Vegas and Hoover Dam. And it has done exactly that since work on the dam began in the early 1930s.
It's an accomplishment that owner Joe DeSimone and his staff at the casino are celebrating.
Just like the National Park Service, which is marking its centennial this year, DeSimone said he feels like a steward of the 85-year-old property, which holds gaming license No. 4. (Nos. 1 and 2 were never issued and No. 3 has long since closed.)
Just like a park ranger, he said his intention is to "leave it better than we found it," DeSimone said.
The businessman, who has owned the casino and hotel since April 2015, said he is extremely proud of helping the property mark its anniversary.
"We are stewards of the property and I'm enjoying that experience," he said. "We are cognizant of the demand from customers who want modern features, such as the steakhouse, bars and new games, but we also feel the history of the place, such as the table games, add to the atmosphere."
CELEBRATION
DeSimone said he is really looking forward to the anniversary celebration and being able to share the occasion with local officials, customers and friends.
The weekend-long celebration begins Saturday, with food and drink specials in the cafe and bars, as well as commemorative giveaways.
Christine Romero, marketing manager, said they also will be giving out Tootsie Pops, which were invented in 1931, the same year the casino was founded.
Her enthusiasm for her work and the anniversary celebration bubbles over, just like the champagne that will be served with cake starting at 10 a.m. Monday.
At 4 p.m. that day, DeSimone plans to present a history of the property during a ceremony that Boulder City and Henderson officials are expected to attend.
TRAVEL CENTER
As part of his stewardship of the property, DeSimone has submitted and received approval from the city of Henderson to build a 10-acre travel center.
The ordinance from the city, approved July 19, changes the zoning of the property from tourist commercial to community commercial, allowing DeSimone to build a center that will include a gas station for cars and trucks, convenience store, showers and two quick-service restaurants.
The new travel center's opening is planned for March or April.
Along with the travel center, DeSimone has arranged to replace the casino's existing sign with an LED sign that should be installed around the first of the year to coincide with the completion of Interstate 11 and reconfiguration of the road, which is set for Jan. 1, 2017.
When the interstate opens, the portion of U.S. Highway 95 directly in front of the casino will be returned to Railroad Pass, which owns the land. The reconfiguration will allow for the travel center as well as providing parking space for around 100 trucks.
"One positive thing is that we're a company moving forward and growing, and we're growing together," said Renee Rupelt, the hotel manager who has worked at the property for nearly a year.
INCREASED OCCUPANCY
"All of the changes have been made deliberately without changing the experience — except for making it more positive," DeSimone said.
He has spent more than $500,000 making improvements, which includes a new roof, painting the exterior and renovating all the hotel rooms.
The changes have been noticed by customers. According to DeSimone, occupancy at the hotel is at 91 percent, up 20 percent from last year, and that, in turn, helps fill the casino.
COMPANY AMBASSADORS
One of the things DeSimone is adamant about is that the improvements to the property won't affect the experience that people have come to expect.
A key piece of that experience is the employees. DeSimone said they are big ambassadors for the company and he has made an effort to get to know them personally — "everyone from the dishwashers to the general manager," noting he comes by at different times of the day and night so he can speak with staff members.
"I like them; I really do," he said of the casino's employees.
DeSimone said he strives to create an atmosphere where the staff enjoys coming to work, and this helps them take pride in what they do and build critical relationships with their co-workers and guests at the property.
"We all work really, really well together; we're like family," said Londa Kerner, a slot manager who has worked at the casino for 18 years. "When people come here to work, they stay. We don't have a lot of turnover.
Food and beverage manager Pat Mallory agreed, noting they have employees who have been onsite for as many as 40 years.
MULTIPLE GENERATIONS
The Railroad Pass' family extends beyond its employees.
"We love our customers. We know their kids and grandkids. We bring them balloons for their birthdays and anniversaries," Kerner said.
Janine Thompson, who has worked at the casino for 22 years, said they try to say hello and acknowledge all of their guests, from those just passing through to the regulars.
"And they remember that when they come back five years later. That's how I know we made an impact," she said.
"Ever since we moved to Boulder (City) 16 years ago we have been playing, eating and celebrating milestones and achievements at Railroad Pass. We have many great memories of shared times with family and friends," said Alberta Rozsay. "We appreciate your smiling faces and personal greetings when we visit you, as well as the efforts of the management to modernize and upgrade."
Because the casino has been around for so many years and has so many longtime employees, they often see second- and third-generation visitors.
"There's a certain comfort level here that you won't find at the bigger casinos," said Mallory, who has worked at Railroad Pass since 2007.
Mallory said they have many patrons from Boulder City who come six or seven times a week and are often seen two or three times a day.
"If it's been too many days (since we last saw them), we will look up their numbers and call them," Thompson said.
Hali Bernstein Saylor is editor of the Boulder City Review. She can be reached at hsaylor@bouldercityreview.com or at 702-586-9523. Follow @HalisComment on Twitter.