Casino celebrates its past as Railroad Pass marks 85th anniversary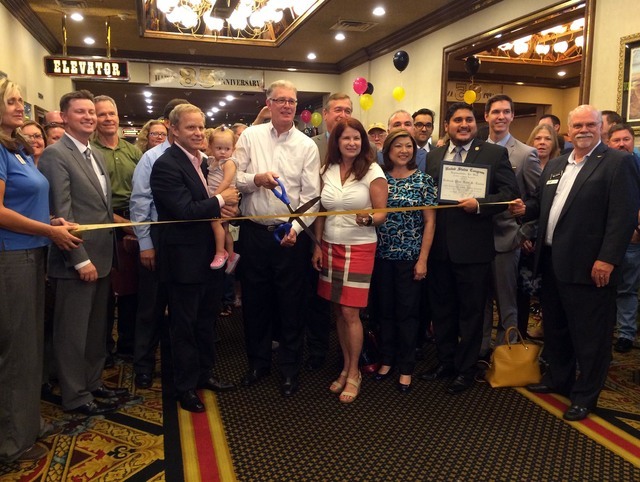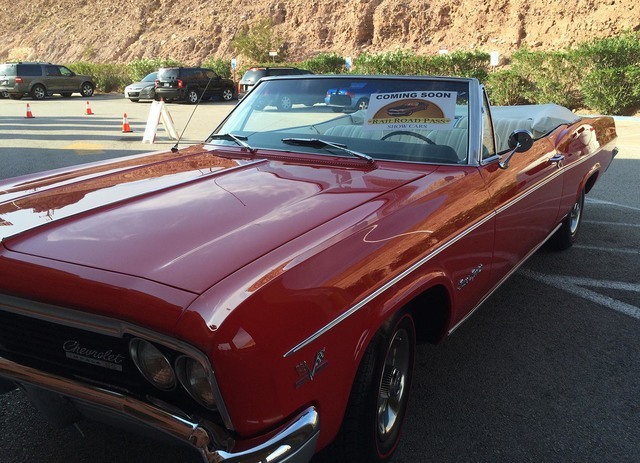 Eight-and-a-half decades of being an integral part of the Southern Nevada community and entertaining local residents was celebrated Monday by Railroad Pass hotel and casino.
There was plenty of pomp and circumstance as owner Joe DeSimone helped cut a golden ribbon and multiple government officials presented congratulatory certificates, several of which declared Aug. 1 as Railroad Pass Day.
Boulder City and Henderson both claimed the casino as a gateway to their city, with Mayors Rod Woodbury and Andy Hafen on hand to help mark the property's 85th anniversary while offering some insight into the role it has played in their respective city's history.
Henderson Councilwoman Debra March said she has known DeSimone for more than 20 years and appreciates his business sense and ability to solve problems. She commended his "can-do" attitude and said that when she heard he was buying the property she knew that exciting times were ahead for the staff.
In the approximately 15 months since DeSimone purchased the property he has made numerous improvements including putting on a new roof, renovating all of the hotel rooms and painting the exterior.
"When you have a business that has been around 85 years, it's a testimony to the strength of its commitment to the economy and community," said Jill Rowland-Lagan, CEO of the Boulder City Chamber of Commerce. "They are a great partner and we are grateful to Joe DeSimone for all the improvements he has made and is making for the future."
During the celebration DeSimone offered a few details about the $10 million travel center he will build on the property starting in early 2017 and a new classic car museum that is set to debut Sept. 1 in the former banquet room.
The ribbon cutting and presentations capped a three-day celebration that included commemorative giveaways along with food and drink specials.
Hali Bernstein Saylor is editor of the Boulder City Review. She can be reached at hsaylor@bouldercityreview.com or at 702-586-9523. Follow @HalisComment on Twitter.