Businesses say bypass would cripple tourism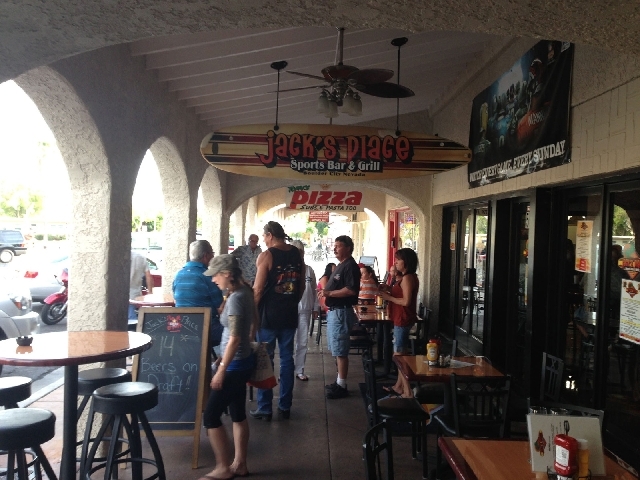 The congestion and pollution from truck and automobile traffic traveling through Boulder City on U.S. Highway 93 may soon be a thing of the past.
However, some area businesses say it could be the end of good times for them and the city.
Crews might begin work on the Interstate 11 loop as early as fall 2014, Fred Ohene, assistant general manager for the Regional Transportation Commission of Southern Nevada, told the City Council on July 9. That would give a targeted completion date in 2017, according to Ohene.
Travelers would no longer have to travel through Boulder City to reach Lake Mead or Hoover Dam from the north, or Las Vegas from the south. Instead people could travel the 17-mile loop to the south of the city from the Hacienda to Railroad Pass.
Beth Walker, owner of Grandma Daisy's Candy and Ice Cream Parlor, said she may lose 30 to 40 percent in sales when the loop is opened.
"I can't say for sure what I will do at this point," Walker said.
Building of the I-11 loop in this time frame is contingent on approval of a fuel-tax increase by the Clark County Commission this year. Assembly Bill 413, which was passed in June by the state Legislature, grants that action. If commissioners approve it, a tax of 3 cents per gallon would be added at the pumps. And an additional 3 cents would be added each year for two subsequent years, totaling a 9 cent increase.
The Regional Transportation Commission is expecting to raise $700 million to $800 million in funding from the fuel tax, with $230 million planned for the Boulder City Bypass.
The Clark County Commission is expected to give the green light in September, Ohene said.
Another area business owner says he doesn't see the feasibility of making a living without tourism.
"There are four gas stations in town and demographics would say that those could not be supported by a town of 15,000 residents," Tom Carvalho, owner of 7-Eleven on Nevada Way, said.
At the beginning of town, the owner of Chilly Jilly'z, Jill Quatrale, said she recently invested in a larger property, Marshall Plaza, across the street from her current location on Nevada Highway. She is worried about what the loop will do to her business and Boulder City.
"I think there will be fewer businesses and less people will want to live here," Quatrale said. "It makes the home prices go down and the businesses less valuable."
Fighting for Boulder City's future, Jill Rowland-Lagan, executive director for the Chamber of Commerce, has a few ideas to protect the future of the city.
"We need to look at (Nevada Transportation Department) or (Regional Transportation Commission) and use their right-of-ways to potentially putting up some type of outdoor signage that can somehow encourage people to get off (before the loop) or on those ramps and come into Boulder City," Rowland-Lagan said.
But Rowland-Lagan is still skeptical that is the solution. "I don't know that it will work," Rowland-Lagan said.
Rowland-Lagan already started her fight at the July 9 City Council meeting.
"My purpose of being there was to make a statement in front of NDOT and the RTC that the businesses are a huge component to this, and making sure that they're aware we are watching and paying attention to this," Rowland-Lagan said. "We are trying to be proactive instead of reactive."
Rowland-Lagan is pushing for a study on the tourism traffic in Boulder City so she and other stakeholders will become aware of the effects I-11 might have on the city.
"We need to have some type of study on the economic impact on Boulder City because of the bypass so we can take some concrete numbers and put together a plan of action," Rowland-Lagan said.
The chamber doesn't currently have any numbers to work with, Rowland-Lagan said. "I can take a guess," Rowland-Lagan said. "That's (why) I have to get my grants from the state. …"
Many businesses were not always worried about the economic effects on the city, just the noise, pollution and congestion from the traffic on U.S. 93.
The results of a survey done in the early 2000s by the Chamber of Commerce showed that most businesses were worried the growth of tourism to Las Vegas and Lake Mead was going to cause major traffic problems for Boulder City. And most businesses chose to have their town out of the line of fire.
But Walker, the director at the chamber at the time, says that the survey was done before 9/11 when truck traffic was very heavy in Boulder City.
"If that same survey was done post-Sept. 11, I think we would have gotten a different result," Walker said.
Rowland-Lagan said the results of that survey are misleading, because the question involved asking local businesses if they would rather have a bypass to the south, or let the state use eminent domain to build a truck route through town.