September 6, 2017 - 2:20 pm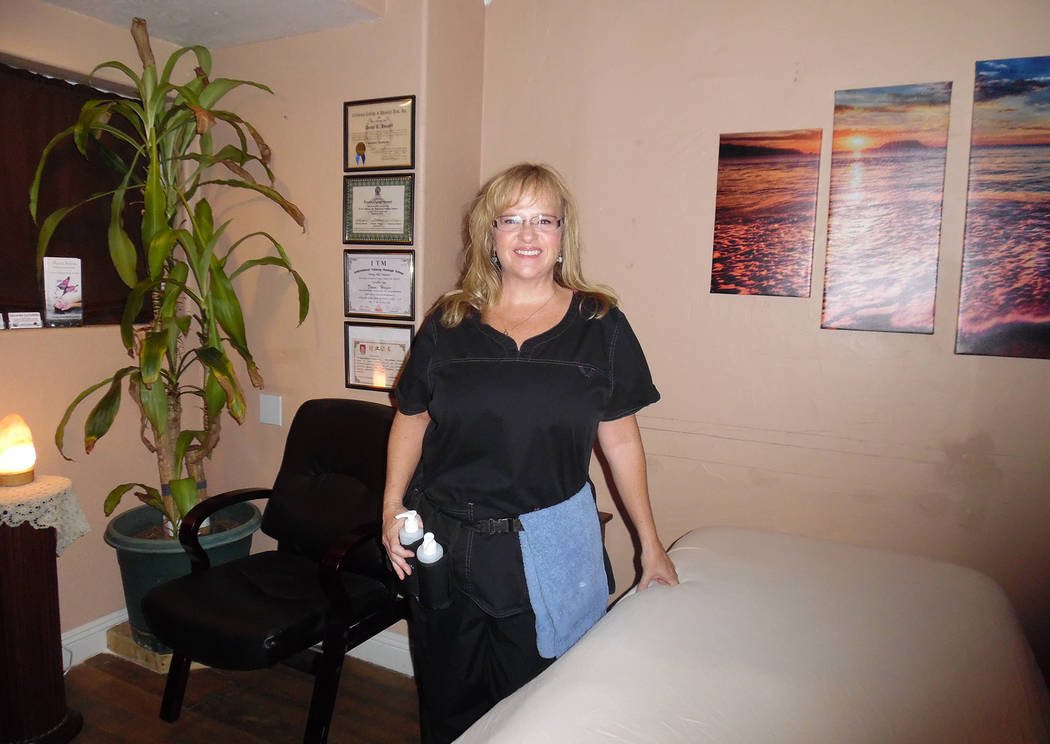 Massage by Dawn
When life gets stressful, Dawn Hooper is ready to make sure things don't "rub you the wrong way." A licensed massage therapist, she is marking the first anniversary of her spa Sept. 20.
Hooper, who has 11 years of experience, offers a variety of treatments and massage styles at her spa, including Swedish, deep tissue, hot stone and Himalayan salt stone massages.
Another type she offers is Thai massage, which she compares to assisted yoga, allowing her clients to obtain deeper stretches by holding positions longer.
Other services at the spa include cupping therapy, cranial-sacral therapy, detox slim wrap, lymphatic drainage and ear candling.
"Ear candling is thousands of years old, and the benefits are amazing, especially with allergy season, she said.
She also offers sugar scrub body polish and organic bronzing services.
Hooper said she is always looking for new treatments and products to provide her clients with fresh experiences. Among her newest offerings is a sacred Sedona clay wrap, which features clay mud applications over the entire body, a heated wrap and scalp treatment, with oil applied afterwards for rehydration.
Hooper came to Boulder City three years ago, moving from North Las Vegas. She said she fell in love with the community while driving through it to get to Lake Mead.
The first year anniversary celebration is planned from 5 to 7 p.m. at the spa, 1400 Colorado St., Suite B.
For more information, call or text Hooper at 702-570-1399 or visit her website at www.bcmassagebydawn.com.
— Hali Bernstein Saylor
Best Dam Vapor Boulder City
Best Dam Vapor at 1404 Nevada Highway, Unit B, opened for business July 1 and offers its customers a complete vapor shop experience.
Owner Dominic LaSpino said the experience includes starter kits, box mods, e-liquid and accessories. He also offers advice and suggestions for current vapers or smokers looking to quit cigarettes through vaping.
The shop also offers an e-liquid tasting bar membership for $1 a year that allows customers to try different flavors before they buy. In addition, it has a lounge area with a television, allowing people to relax when they come in.
Best Dam Vapor is open from 10 a.m. to 7 p.m. Tuesday through Sunday.
— Celia Shortt Goodyear
The Boulder City Review periodically showcases businesses that are new to the area or have made changes to their operation. Send notices about local businesses to news@bouldercityreview.com.