Burglary suspect confesses to BC crimes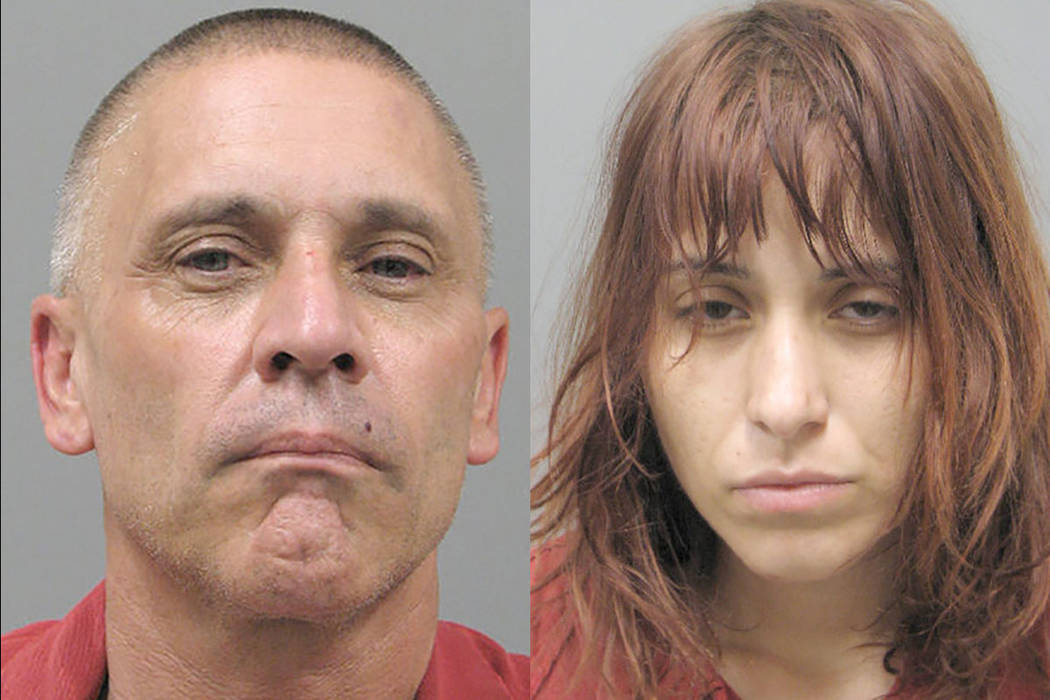 One of two people arrested in connection to a string of burglaries in Henderson has confessed to two other burglaries in Boulder City, according to the police department.
On Saturday, Kenneth McDougall, 50, was arrested by Henderson Police along with Jesenia Guerrero, 25.
Cmdr. Brent Speyer of Boulder City Police Department said the two were persons of interest in two crimes the department was investigating.
One incident happened at Goatfeathers, 1300 Wyoming St., on June 6. The glass of the front door had been shattered and approximately $15,000 worth of miscellaneous property had been stolen.
The second incident happened June 11 at All Mountain Cyclery. The front window was broken, but it appeared that no one had entered and that nothing had been stolen.
"… the male half of the people that were arrested in Henderson has confessed to detectives that he was the person responsible for both the Goatfeathers burglary and for the cycle shop burglary," Speyer wrote in an email. "He is in custody on other charges so we will be submitting investigation packets to the District Attorney, requesting criminal charges on our two cases."
McDougall and Guerrero are suspected of burglarizing about eight Henderson salons between February and June, police said. They are being held in the Henderson Detention Center.
Henderson police believe the pair are connected to burglaries in other jurisdictions.
Las Review-Journal Reporter Blake Apgar contributed to this report.
Contact reporter Celia Shortt Goodyear at cgoodyear@bouldercityreview.com or at 702-586-9401. Follow her on Twitter @csgoodyear.