Bureau to install desert landscape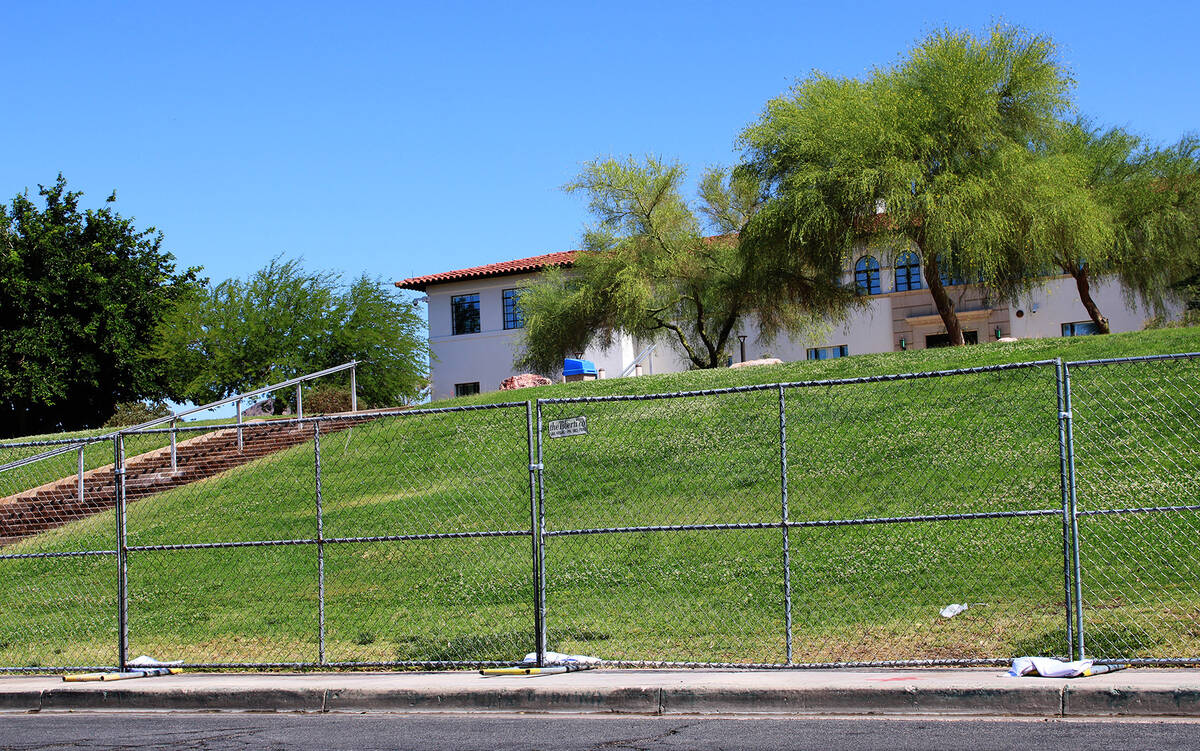 For those who have driven past the Bureau of Reclamation building within the last week, you may have been wondering why it's surrounded by a chain-link fence.
The answer is simple. The Bureau is in the early stages of replacing its well-known grassy hill with more of a desert landscape in order to save water.
According to Doug Hendrix, public affairs specialist for the Bureau of Reclamation's Lower Colorado Basin, the Bureau issued a notice to proceed last week to the primary contractor involved in the project. The grass and tree removal process are in progress and will take several weeks to complete. Construction for the xeriscape project is scheduled to continue through October.
Xeriscaping is the practice of designing landscapes to reduce or eliminate the need for irrigation so little or no water beyond what the natural climate provides is necessary.
Removal of several non-native trees began on June 5, with most of the tree and shrub removal being completed by mid-June.
"With Lakes Mead and Powell at historic lows, it is imperative for the Bureau of Reclamation to take the lead in conserving Colorado River water," he said. "The new landscaping surrounding Reclamation's buildings will conserve upward of an estimated two million gallons of Colorado River water annually and aligns the agency with the Nevada state law requiring the removal of non-essential turf by 2027."
The $4.5 million project, funded by the Bipartisan Infrastructure Law, will replace the lawn and associated turf surrounding the facilities with low-water usage vegetation, including drought-tolerant and native trees, shrubs, and plants.
When completed, the regional office grounds will feature a meandering path surrounded by small groves of native plants, trees, and shrubs, Hendrix said. Other amenities will include elevated community gathering spots, drip and low-pressure irrigation systems, and interpretive signs profiling the historic significance of the building and native vegetation placed at the site.
Ron Eland is editor of the Boulder City Review. He can be reached at reland@bouldercityreview.com or at 702-586-9523.