Boulder City celebrates Halloween treats of the day
October 31, 2013 - 4:00 am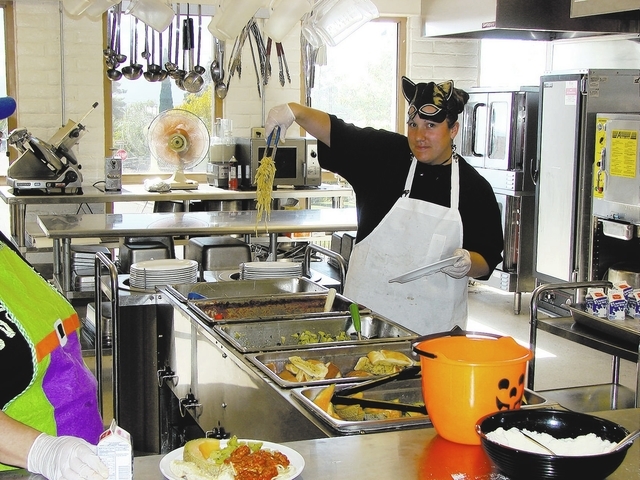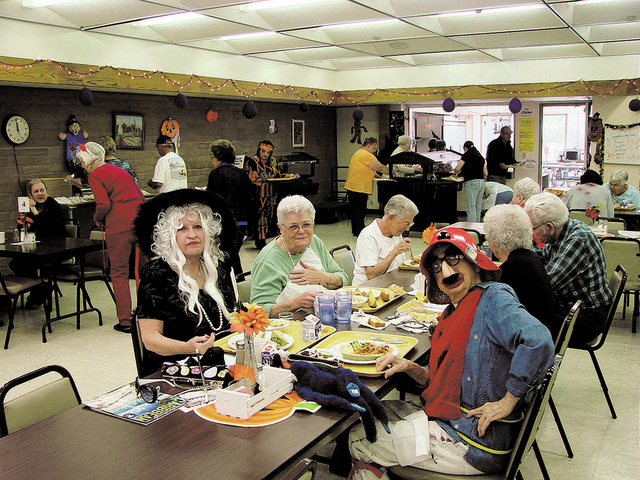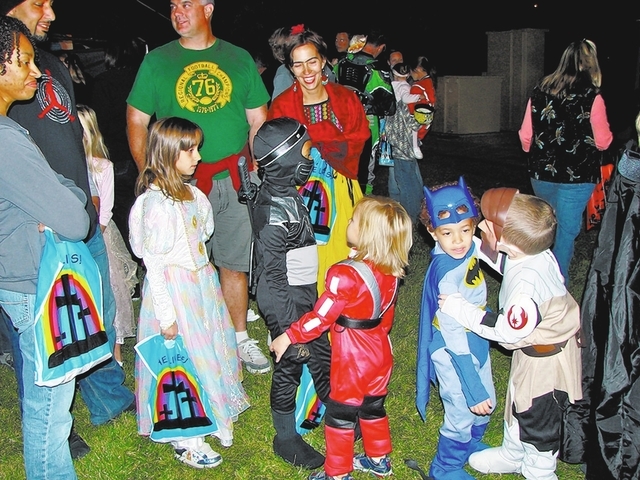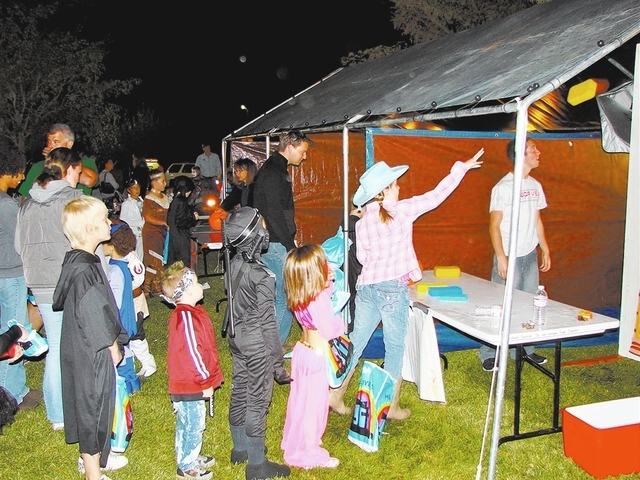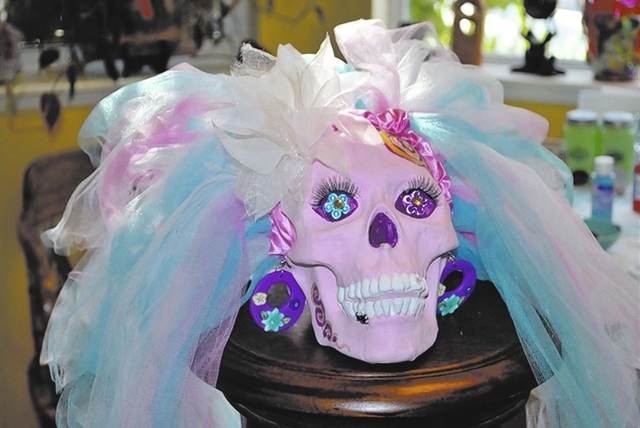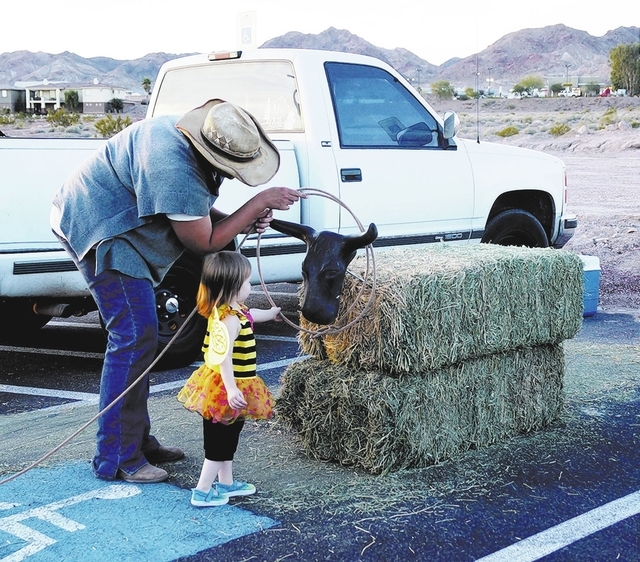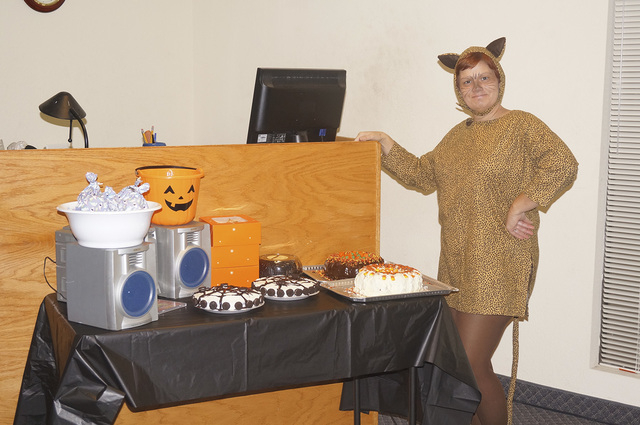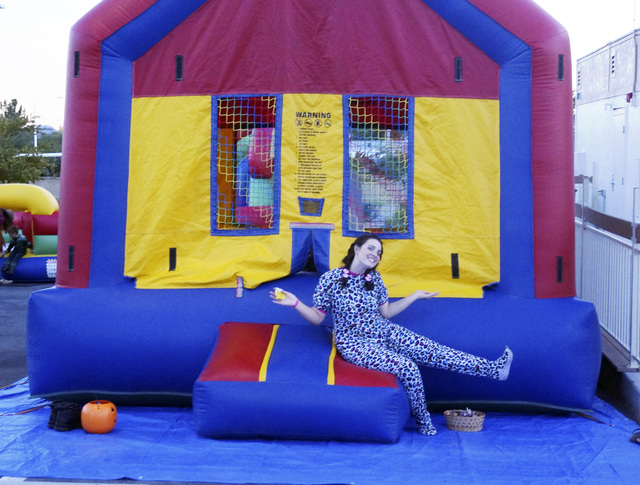 It's finally Halloween. The day, and night, of tricks or treats.
After weeks of events, school carnivals and Wednesday's haunted house at the Boulder City Parks and Recreation office, it's finally time for that last candy haul.
At least two churches — Bethany Baptist Church and Boulder City Assembly of God Church — are holding Halloween events tonight.
n The Rev. Blayne Corzine, pastor of the Boulder City Assembly of God Church, said this is the second year his church has hosted the free Harvest Festival and Trunk 'r Treat event, which is open to the community.
The event, which drew 150 kids last year, is not a religious event, he said, but a way to "provide a safe haven for kids to come and have a fun time, dress up if they want and play games."
Church members finance the event that includes free hot dogs, pizza, a cake walk, candy, a bounce house and games. Some church members have decorated the trunks of their cars and filled them with candy, which they will be handing out.
The festival will be from 5:30 to 7:30 p.m. to give families time to hit the neighborhoods for more treats. The church is at 1100 Adams Blvd. Call Corzine at 702-293-2400 for more information.
n Bethany Baptist Church, 210 Wyoming St., is holding its Fall Festival from 5:30 to 8:30 p.m. today. The free event is for families and children in fifth grade and younger. It will include carnival games, candy, hot dogs, games, face-painting and a cake walk. Kids can wear costumes.
Joann Kenneston, who heads up this old-fashioned, small-town carnival, said the church has been hosting it for more than 15 years. It's a convenience for families to bring the kids to one spot for fun and games, she said.
"That way Mom and Dad don't have to walk and walk and walk," she said.
For details call, Kenneston at 702-293-1912.
n Boulder City's seniors are not to be left out of the Halloween festivities.
Many will be attending the annual Halloween party at the Senior Center at 10:30 a.m. today. There will a costume contest, prizes, decorations and free candy. It's free and open to all community members.
Senior Center Director Tammy Copelan said this year's event will be the biggest one yet, and it's a nice way to connect the seniors to the community.
"It's important to involve the community," she said.
For more information, call 702-293-3320. The center is at 813 Arizona St.
n If art is more sweet to you than candy, you can celebrate Halloween by bidding on a decorated porcelain skull to help raise money for the Boulder City Art Guild and Gallery. Make a bid for one of the skulls on display at the gallery inside the Boulder City Hotel at 1305 Arizona St. from 10 a.m. to 5 p.m. today. The bidding closes Friday when the guild will hold a Day of the Dead potluck party from 6 to 8 p.m.