Boulder Beach Campground gets $3.4 million for improvements
November 29, 2017 - 4:24 pm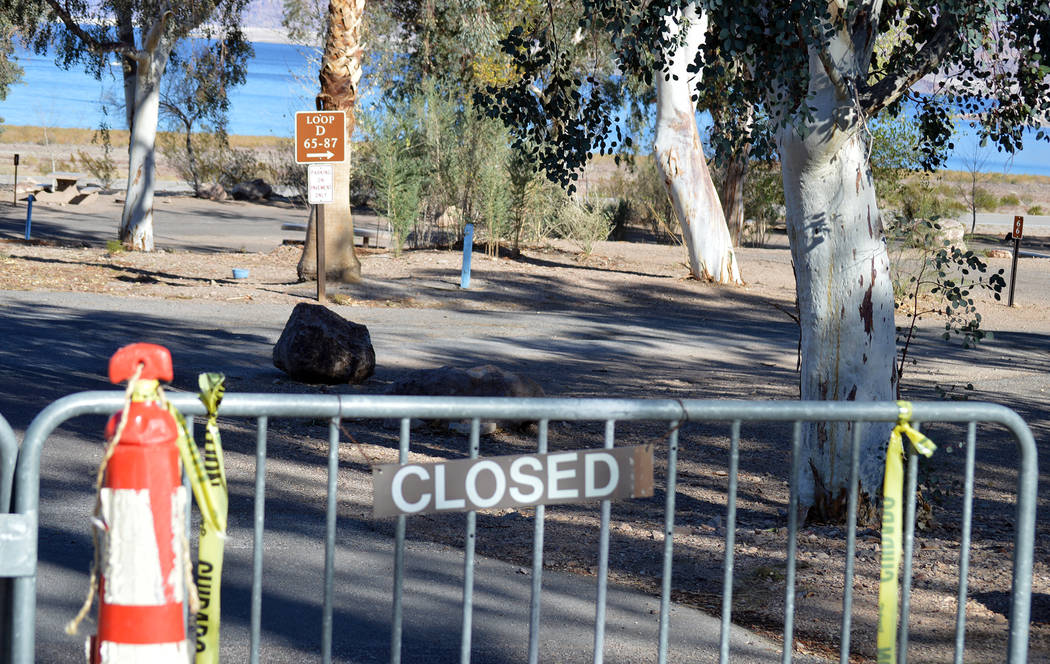 Boulder Beach Campground is getting a face-lift and receiving more than $3 million in improvements.
The $3.4 million in renovations, which started on Monday, include rehabilitating 73 campsites in Loop D and the northwest section of the campground in Lake Mead National Recreation Area by replacing the existing asphalt pads, regrading them, and then installing concrete ones that can accommodate RVs.
The sanitation and potable water refill stations also will be renovated and made accessible, low maintenance and simple to operate. Other sites will also be made fully accessible.
"Boulder Beach Campground has been recognized as one of the 50 best campgrounds in the West," said Lizette Richardson, superintendent of Lake Mead National Recreation Area. "These improvements will modernize and enhance the visitor experience even more while reducing deferred maintenance."
According to Christie Vanover, public relations officer for the recreation area, visitors enjoy camping at the Boulder Beach Campground because of its abundance of shade trees and access to the River Mountains Loop Trail and Boulder Beach.
In addition to the roads and camping pads, picnic tables, fire rings and grills will be replaced. Shade structures also will be added to the group sites.
"We made similar improvements to Loops A, B and C in 2013," Richardson said. "We are pleased to be able to complete the Boulder Beach Campground rehabilitation. These are your fee dollars at work."
Work will start on Loop D first and then move to the northwest portion of the campground.
"Portions of the campground will be closed to the public during construction," Vanover said. "Areas not under construction will remain open. While the sanitation station is under construction, visitors will be directed to use the sanitation station at Las Vegas Bay that is approximately 10 miles away."
More campsites in the area of Boulder Beach are at Las Vegas Bay and Callville Bay and will remain open. Lake Mead RV Village will not be impacted by this project and will remain open for RV camping.
Premier Engineering of Chandler, Arizona, is handling the construction, which will take place from 7 a.m. to 5:30 p.m. Monday through Friday. The project is expected to be completed by April 27.
Funding comes from park fees and the Southern Nevada Public Land Management Act.
Contact reporter Celia Shortt Goodyear at cgoodyear@bouldercityreview.com or at 702-586-9401. Follow her on Twitter @csgoodyear.