Boldt wont face criminal charges for violating city code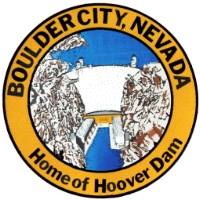 Boulder City Administrative Officer Bryce Boldt will not face misdemeanor charges for violating municipal code by sleeping in a city building as the statute of limitations has passed, according to the city attorney's office.
Despite his admission to a "willfull violation" of state law on Jan. 17 in an agreement with the Nevada Commissions on Ethics in which he confirmed staying in a city building during the week for almost seven months after his family moved to Arizona in July 2016, Assistant City Attorney Gary Booker wrote in his March 21 legal opinion that there was only circumstantial evidence and that "prior administrative actions could not be used as evidence of guilt."
Additionally, he wrote that even if the actions could be used in a criminal complaint against Boldt, the statute of limitations had expired.
Boldt's agreement with the ethics commission also stated that he had used his position and government property for personal and financial gain. For his actions, the commission required him to pay a $1,000 fine. The agreement also specified that it would not create any "admission of liability" for any other proceeding, including a criminal one.
Boulder City resident Joseph Kranyac III filed the ethics complaint in September 2017 and then a criminal report with the Boulder City Police department on Jan. 25. In it he said that since Boldt had admitted his guilt, he was also in violation of the section of city code about city employees needing to avoid conflicts of interest.
According to city code 1-7-5, council members, appointees or city employees may not use their positions to secure or grant special privileges, preferences, exemptions or advantages that are not available to any member of the public.
Formal complaint required
If this part of the city code is violated, it constitutes a misdemeanor, and Nevada Revised Statute 171.090 requires that any "information or complaint" with the misdemeanor must be filed within one year of the commission of the offense.
Even though several city employees spoke to their supervisors about Boldt's suspicious activities between July 2016 and February 2017, City Attorney Steven Morris said that only the prosecuting authority may file a criminal complaint once an investigation finds enough evidence to support the charge.
"The clear exception to this is a criminal act taking place in the presence of a law enforcement official, and the law enforcement official actually witnessing the criminal act," Morris said. "… there were no witnesses to the alleged criminal act reported by Joseph Kranyac and no report had been filed with the BCPD alleging criminal acts in this regard until Mr. Kranyac's. … As soon as a report was filed in this matter an investigation was conducted."
According to the police report, Police Chief Tim Shea assigned the case to Cmdr. Brent Speyer the morning of Feb. 6 after he had met with Kranyac to discuss the allegations.
Speyer completed his investigation Feb. 21 and forwarded it to the city attorney's office.
In his supplemental narrative, Speyer wrote that he was aware of the allegations against Boldt prior to being assigned the case because Shea had discussed them with him after he met with Kranyac on Jan. 25.
Co-workers suspicious
According to his investigation, Speyer interviewed current and former city employees about Boldt's actions.
One of those was former City Manager David Fraser, who said he did not have any first-hand knowledge of Boldt "sleeping or establishing a residency in a city building."
He did, however, say that he had received a complaint about it and questioned Boldt, who admitted to sleeping in the records building but had stopped doing so prior to their conversation. Once he learned of Boldt's actions, Fraser said he disciplined him.
In May 2017, Boldt was suspended and placed on leave without pay for two days. This loss in salary amounted to $1,203.60.
Speyer also talked with then-Acting City Manager Scott Hansen, who was public works director during the time Boldt admitted to sleeping in a city building.
Hansen said that he had seen him coming from the records building before most employees started working and that he cooked his breakfast at city hall "on a regular basis." He also said that sometimes he felt like Boldt "acted odd as he was hanging around City Hall late in the evening after meetings."
In addition, he had various employees tell him they thought Boldt was sleeping in the building, but he did not know of any who had actually observed him. Hansen said all these things led him to believe that Boldt was sleeping there "but he did not feel like he could prove it."
Speyer also heard reports from several employees of a temporary plywood platform with an air mattress on it and some clothing in the records area as well as foam board and empty boxes blocking the locked entrance to the area.
There was also a report that the area smelled like a gym locker room and a light turning off late at night when an employee entered the building after dark. In addition, Boldt's vehicle "never" seemed to leave the parking lot during the overnight hours.
All these issues were reported to supervisors.
Speyer said he attempted to speak with Boldt about the allegations but that the city administrator elected to use his "right to remain silent."
Boldt also did not respond to previous requests from the Boulder City Review to speak about the matter.
Speyer also investigated charges of unauthorized use of city utilities and Boldt's credit card, but both were found to be without merit.
Contact reporter Celia Shortt Goodyear at cgoodyear@bouldercityreview.com or at 702-586-9401. Follow her on Twitter @csgoodyear.
Gary Booker Legal Opinion by Boulder City Review on Scribd