Blue and gold pride on full display
August 31, 2023 - 9:16 pm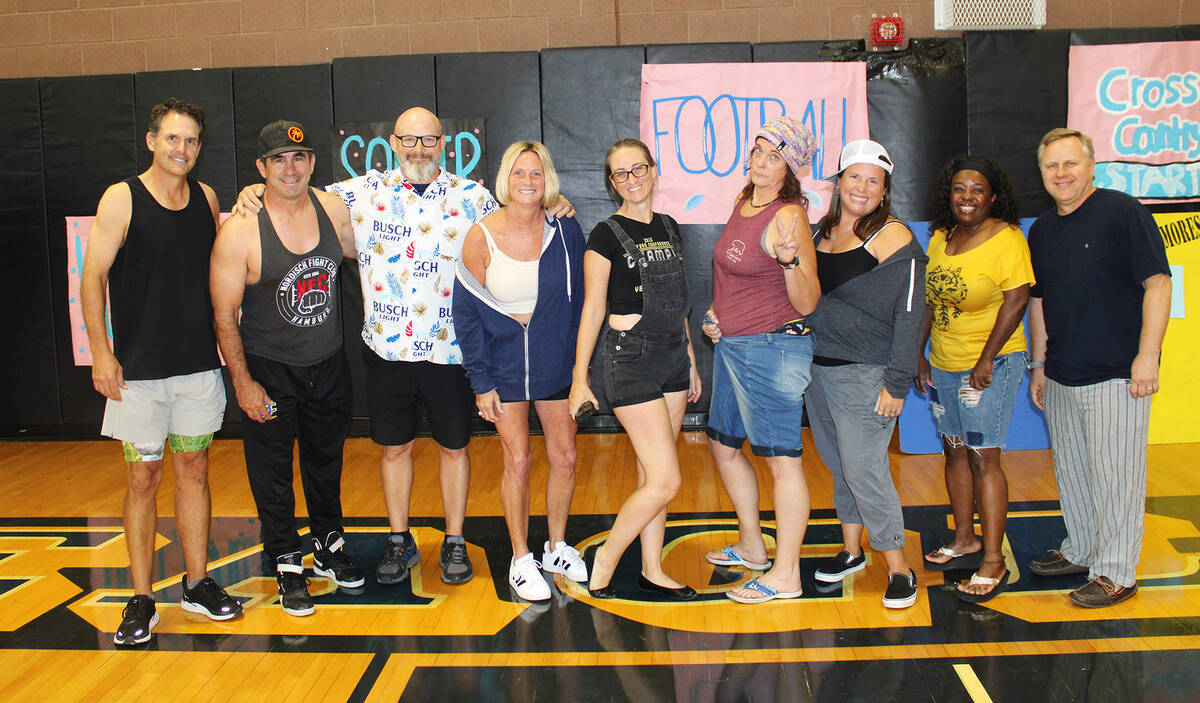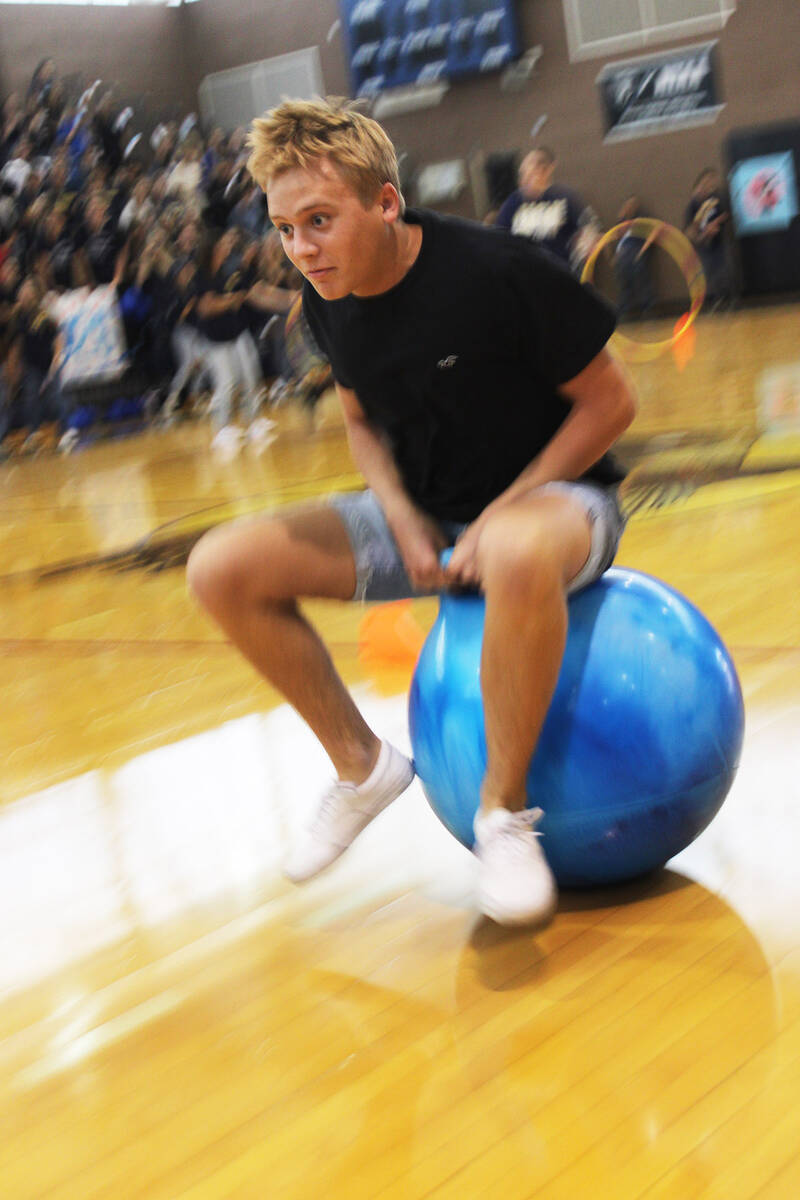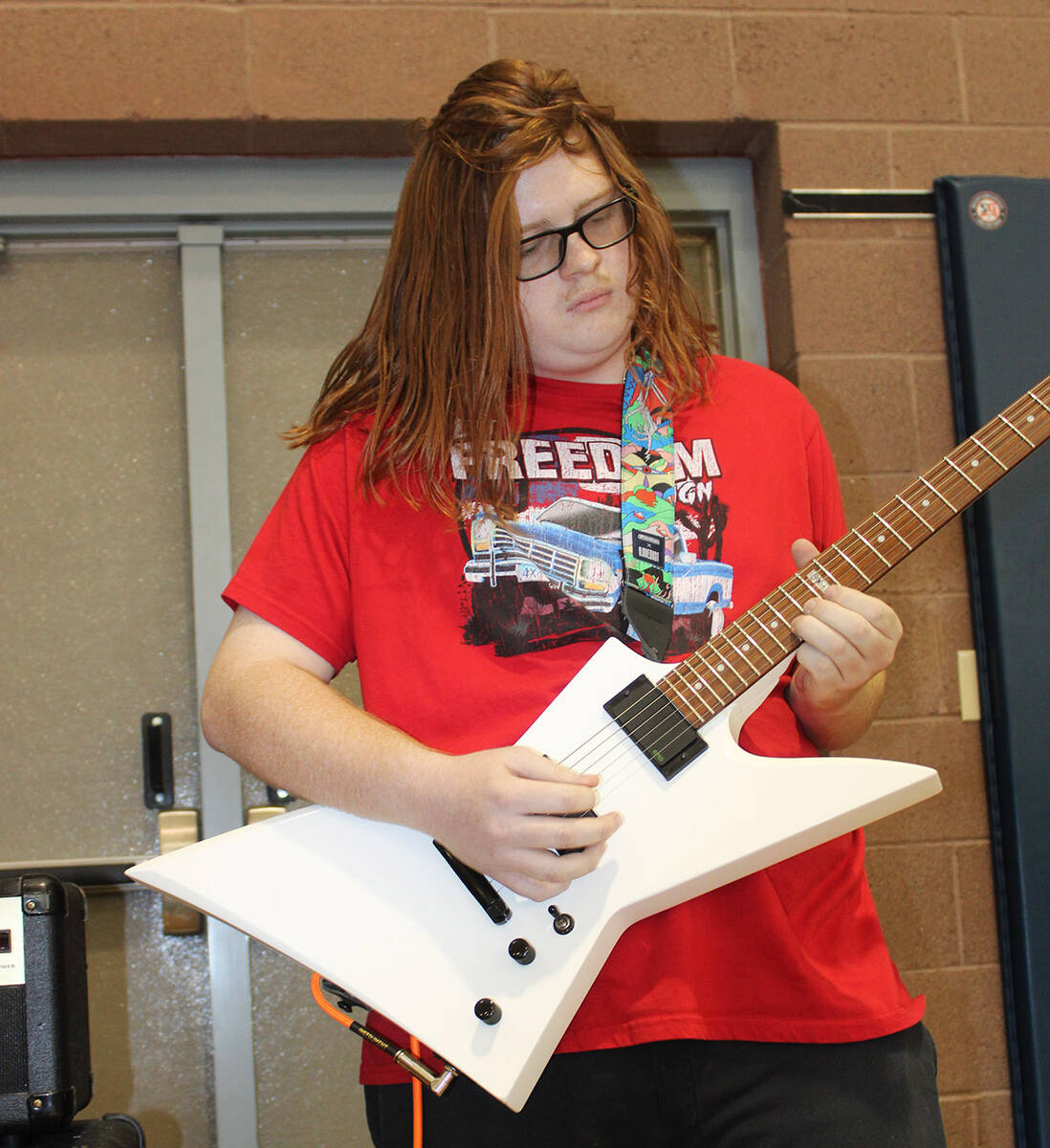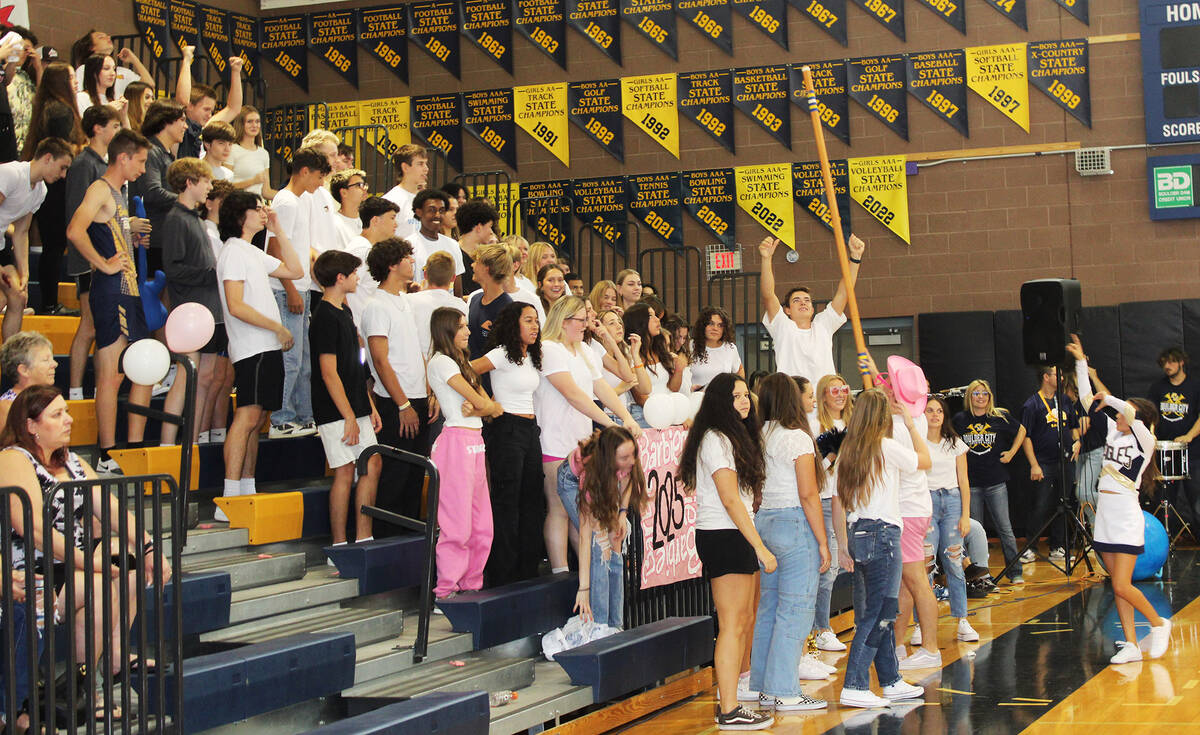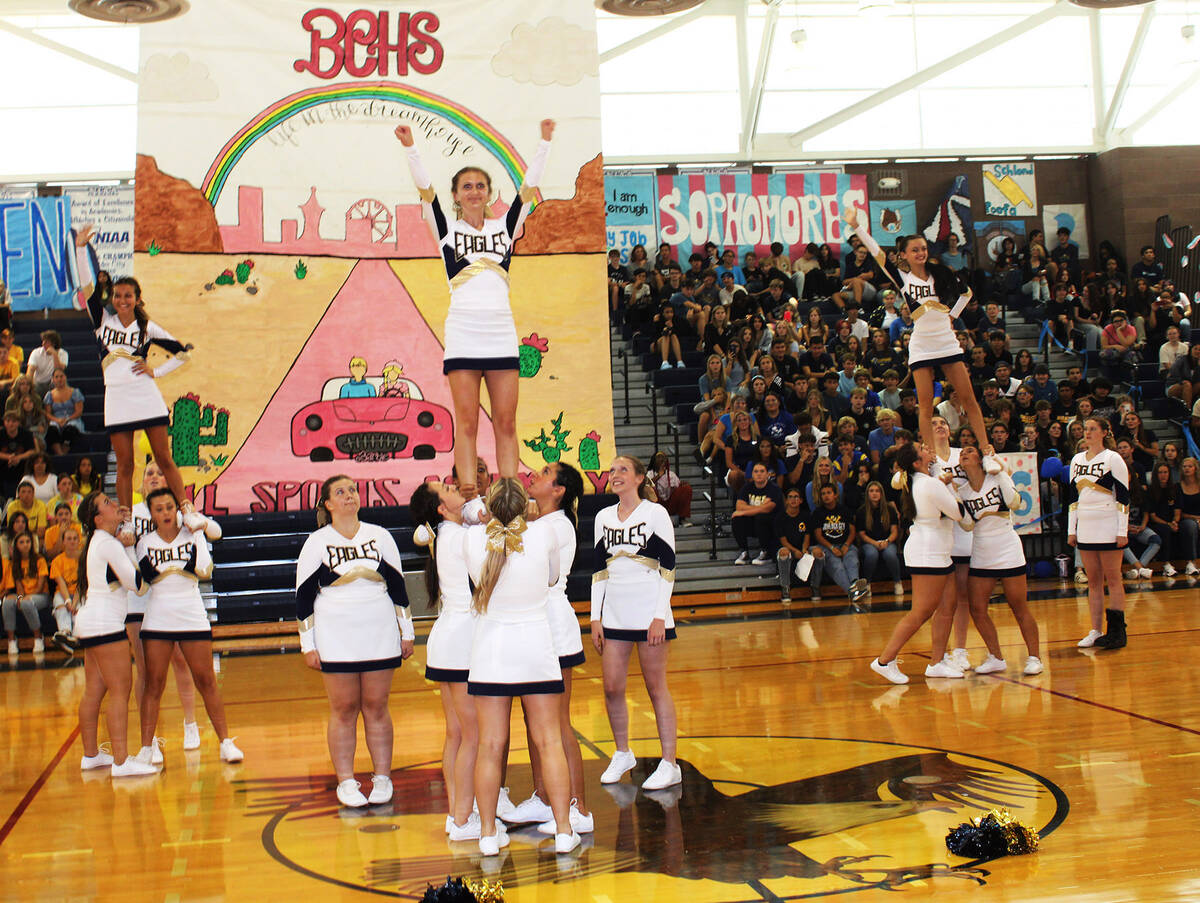 Photos by Ron Eland/Boulder City Review
Teachers (from left) Bobby Reese, Jim Cox, Kevin Ruth, Wendy Lee, Krysta Phenix, Jennifer Kendrick, Carrie Fisher, Sandy Cameron, and Garth Schulz show off attire that goes against the school's dress code.
The determination on the face of senior William Bradshaw says it all during the "Amazing Race" challenge.
Senior Jakob Ferrin kicked off the assembly with the rendition of the "Star-Spangled Banner."
After several events, the junior class emerged victorious and earned the honor of hoisting the Spirit Stick for the entire school year.
The BCHS cheerleaders got their fellow schoolmates pumped up with several dances and cheers.
By Ron Eland
Boulder City Review