Big dust up: BCHS project raises concerns, but little else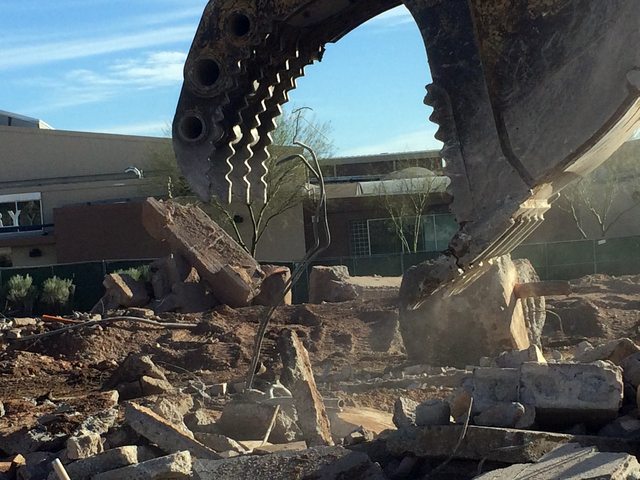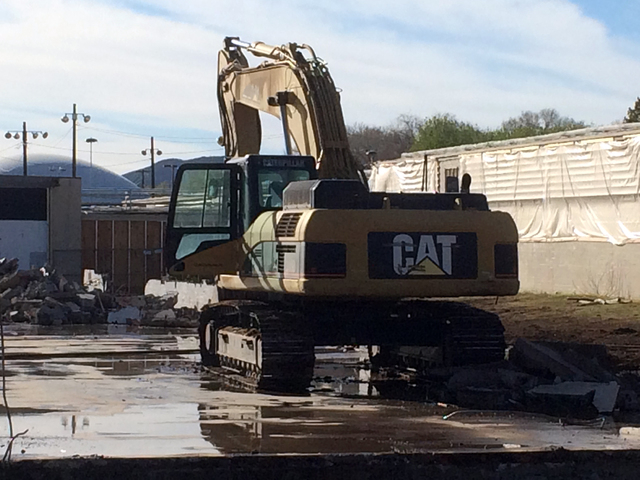 Dust is a major concern in Boulder City.
People worry about contamination and irritation from all of the particles that make up dust.
The renovation construction currently being performed at Boulder City High School is no exception.
David Roddy, a spokesperson for Clark County School District, said "the district has charged Core Construction with maintaining the dust control on this project to the highest capabilities possible to mitigate the amount of dust released into the air."
"We have gone above and beyond the dust abatement procedures normally done on a project such as this," said Core Construction Superintendent Matt Colman, the man in charge of the project. "We have used plastic sheeting to seal all of the entry points in the school and have sealed that with rubber rimmed plywood.
"The Clark County Department of Air Quality people have visited the site frequently and have agreed that Core is taking good precautions to keep down the dust. Core also uses water hoses and water trucks to keep a crust on the soil and to avoid creating dust during the demolition phase of the project," Colman added.
"The buildings here are older and are not energy efficient nor good quality buildings. We are just trying to improve the quality of life for the people who work here and go to school here. At the same time we are trying to be as unobtrusive as possible," he said.
Chuck Richter of Clark County Department of Air Quality said "two complaints were received last week about dust from the project and investigators found no reason for concern."
Richter went on to explain that the renovation project was actually cleared for permits last fall and any abatement issues were finished before permits were issued.
Visits to the site showed a 2-inch "fire hose" being used to spray the area as work continued. Water from the hose is used to form a crust on the materials to eliminate dust and keep the air as clear as possible.
Neighbors gave mixed reviews of the project.
Melissa Dunbar, who lives directly across from the school, was very unhappy about the project.
"I can't leave doors and windows in my house open without the entire home being covered in dust. My home constantly feels dirty because of it."
Janet Turgeon, who has been house sitting for the neighbors next door during the past few weeks, disagreed, saying "I hadn't noticed any problems. Most of the time I don't even know it's there."
Richter said "the department will continue to monitor the site and will investigate all complaints."
Contact Andy Saylor at andyhali@msn.com.