Bennett remains in jail after second charges filed
August 30, 2013 - 1:33 pm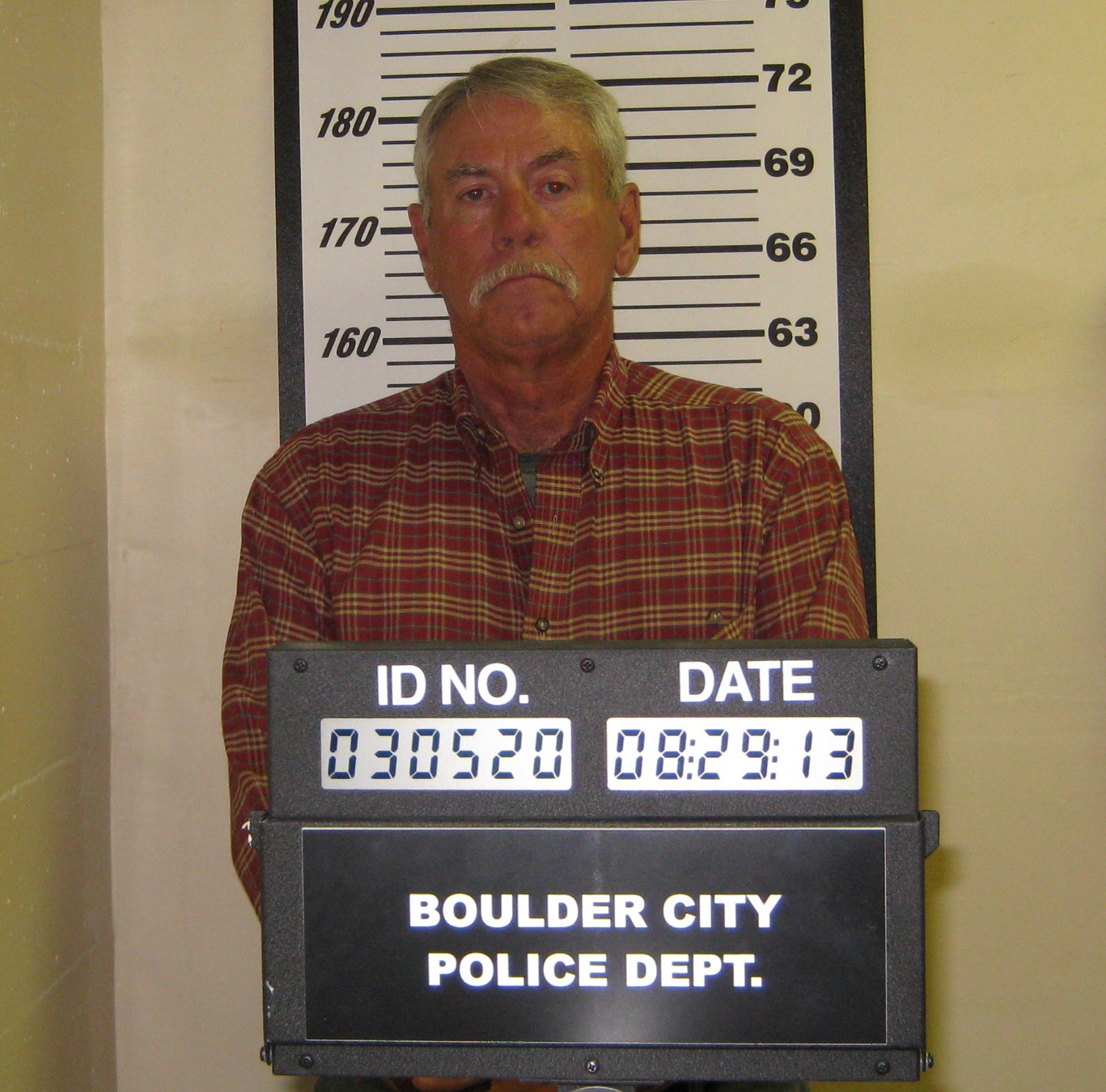 Boulder City resident Peter Bennett remains in the Clark County Detention Center this afternoon after a second set of charges were filed in what police believe to be a lewdness case that goes beyond the two victims that have already come forward.
The 67-year-old Bennett is being held on $72,000 cash bail or $720,000 secured bond stemming from six charges filed late this week.
Bennett was arrested Thursday and charged with six counts of open and gross lewdness as a result of a warrant issued from the Boulder City Justice Court. A second series of charges for which he is currently being held involving an alleged adult victim are attempted kidnapping, attempted sexual assault and four counts of open and gross lewdness.
All charges are felonies. Some involve a juvenile. Bennett is scheduled to be arraigned Sept. 10 in Boulder City.
The second set of charges happened at the corrals at the Boulder City Horseman's Association, 1 Corral Road, according to Boulder City Police Detective Tiffany Driscoll. Bennett has been active in the activities at the corrals, and is believed to also have been involved with the high school rodeo club.
Driscoll declined to discuss specifics of the first set of charges because they involve a minor. However, police believe there may be more victims of Bennett, and she hopes they will come forward. Driscoll said that the facts of the case lead police to believe there may be more victims, but she declined to discuss specifics.
"If you're a parent and your child has been with Mr. Bennett, alone with Mr. Bennett or worked with Mr. Bennett, we would really appreciate it if you came forward," Driscoll said.
Driscoll said the children might be more willing to open up to an investigator or another adult than their own parents if something has happened.
"I've interviewed a lot of children and a lot of children tell me things that their parents don't know," she said. "They don't feel as threatened or worried about the ramifications of telling me."
Bennett was being held on the first set of charges on $12,000 cash or $120,000 bond in the Clark County Detention Center. He was arrested Thursday after what Driscoll called "a long investigation that lasted months."
The investigation is still ongoing and the police urge anyone with information to contact Driscoll at 293-9297 or tdriscoll@bcnv.org, or the Boulder City Police at 293-9224.