BC residents win primary races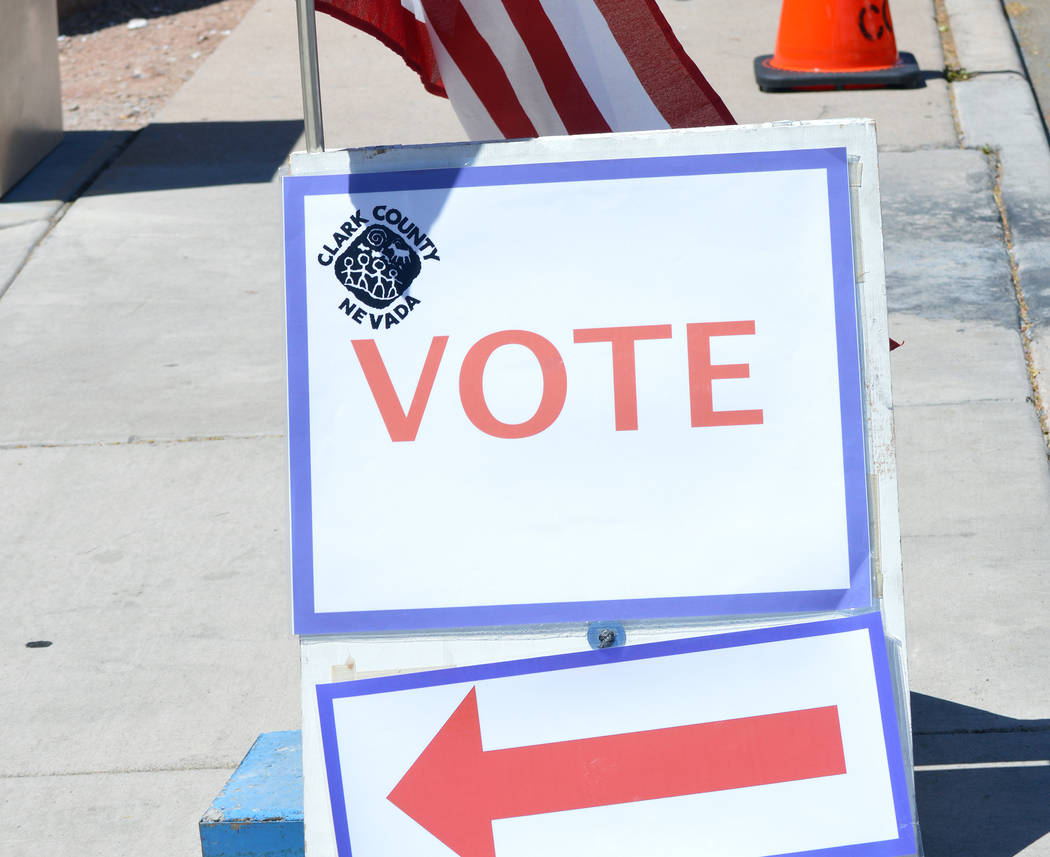 Two Boulder City residents won their races in the Clark County primary election Tuesday, June 12, and will be moving forward to the November ballot.
Former Planning Commissioner Glen Leavitt earned 55.1 percent of the vote for the Nevada State Assembly District 23 seat over fellow Republican Matt McCarthy. Leavitt will advance to the Nov. 6 general election where he will face Independent American Ralph Preta.
Leavitt is a third-generation Nevadan and has lived in Boulder City since he was 10 years old and is raising his family there. His stepmother is City Councilwoman Peggy Leavitt.
Boulder City resident Amy Carvalho earned almost 47 percent of the vote for the District 12 seat on the Nevada Board of Regents. She will face Andrew Coates, who earned almost 34 percent of the vote.
In addition, several other races featured Boulder City residents or representatives.
Clark County Clerk Lynn Goya, a Democrat, is seeking re-election, her race was not on the primary ballot. She is being challenged by Republican Minddie Lloyd, and they will face off in the general election. Goya is a Boulder City resident and her husband Alan, is chairman of the Boulder City Historic Preservation Committee.
The candidates for the State Senate District 12 seat also were not on the primary ballot. Democrat Gary Jordahl and Republican Joseph Hardy will face off in November.
The field of candidates for several state and federal political races affecting Boulder City were also narrowed in Tuesday's election.
In the race for Nevada governor, the race was narrowed to Republican Adam Laxalt and Democrat Steve Sisolak. Sisolak earned 50.03 percent of the Democratic vote, and Laxalt earned 71.49 percent of the Republican vote.
The field of 16 candidates for U.S. Congressional District 3, which represents Boulder City, was narrowed to two: Democrat Susie Lee, who earned almost 67 percent of her party's vote, and Republican Danny Tarkanian, who earned 44 percent of his party's vote.
Republican U.S. Sen. Dean Heller and Democratic U.S. Rep. Jacky Rosen won the primaries for their parties and will face off in November for a U.S. Senate seat representing Nevada. Heller, the incumbent, earned approximately 70 percent of his party's vote, and Rosen, the challenger, earned 77 percent of her party's vote.
Complete election results are available on the Clark County Elections Department's website at http://nevada.totalvote.com/Clark.
Contact reporter Celia Shortt Goodyear at cgoodyear@bouldercityreview.com or at 702-586-9401. Follow her on Twitter @csgoodyear.
Clark County primary election results
State Assembly, District 23
Republican
Glen Leavitt, 3,466
Matt McCarthy, 2,824
State Board of Regents, District 12
Amy Carvalho, 10,503
Andrew Coates, 7,566
T. Rao Coca, 1,763
Bob Gutschick, 2,597
Clark County Commission District G
Cindy Lake, 8,545
Fred Van Dover, 3,337
U.S. Congressional District 3
Democrats
Richard "Rick" Hart, 1,847
Susie Lee, 25,474
John "Jack" Love, 2,208
Guy Pinjuv, 1,331
Steven Mitchell "The Mench" Schiffman, 1,338
Eric Stoltz, 2,758
Michael Weiss, 3,115
Republican
Patrick Carter, 942
Eddie "MisterMago" Hamilton, 360
Scott Hammond, 5,804
Stephanie "BdyBySteph" Jones, 450
Thomas Mark La Croix, 345
David McKeon, 1,698
Michelle Mortensen, 8,491
Danny Tarkanian, 15,257
Annette Teijeiro, 1,225
— Clark County Elections Department