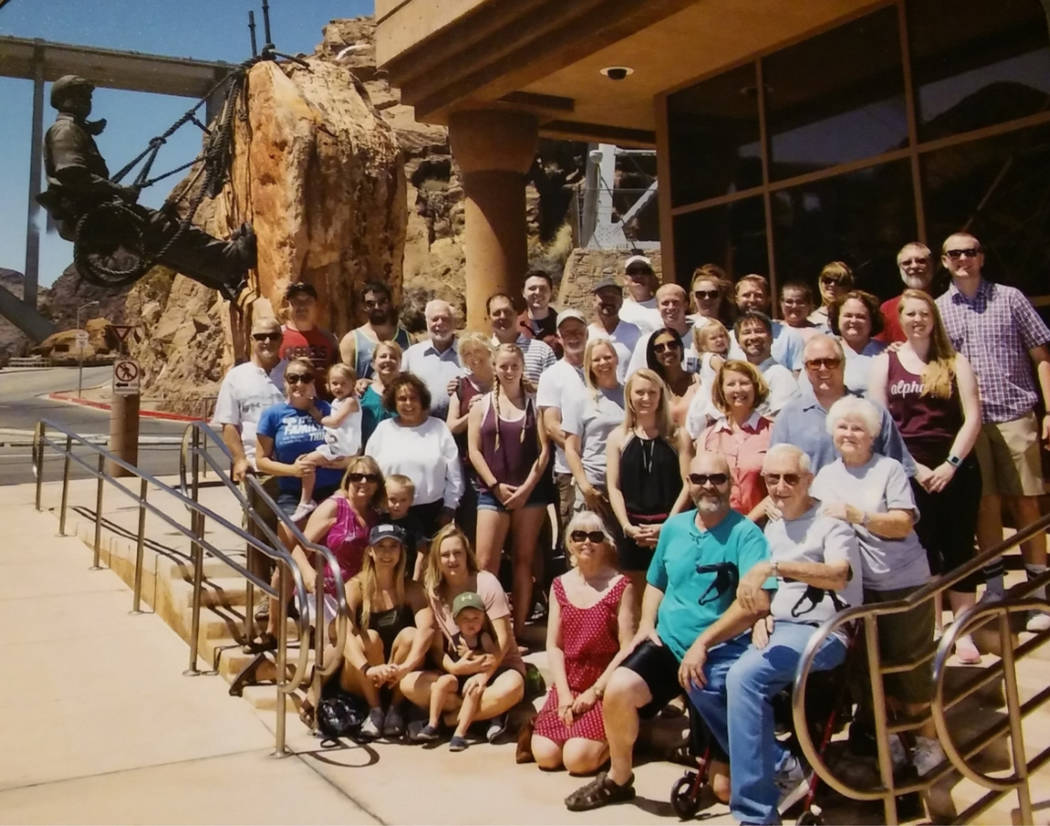 Boulder City native and lifelong resident John "Jack" Rants died May 17. He was 84.
He spent his life making the community a better place for families, dedicating countless hours to raising funds and supporting events through his membership in the Jaycees and Grace Community Church, said Dean Kine, his brother-in-law.
"Absolutely, without question, he loved this town. He loved the people. He loved everything about it," Kine said. "He was truly a good man."
Rants is well-known for his work on Grace Community Church's annual fall fundraiser, Country Store.
"He did whatever was asked of him, in church or the community," Kine said.
His ties to the community began when his father, Frank Rants, who moved to the area to help build Hoover Dam, creating earthen berms to divert the water to allow construction. Later, he started the city's first plumbing business, Rants Plumbing, which Jack Rants took over after serving in the military and returning to town in the 1950s.
In high school, Rants was a three-sport letterman, playing football, basketball and running track. He was active in the school's letterman club.
Rants married Dorothy Kine in 1956, whose father Joe, served as the model for the high scaler sculpture at Hoover Dam.
They had four children, Chuck, Steve, John and Cindi. Chuck Rants now runs the family's plumbing business and John Rants operates his own plumbing business in Coeur d'Alene, Idaho. Steve Rants works for the U.S. Department of Navy. Cindi was killed about 15 years ago by a drunk driver.
According to Kine, Jack and Dorothy helped raise their daughter's children after her death.
He said Rants was devoted to his family, never missing a ball game of any of his children or grandchildren. He also coached their Little League teams.
Jack and Dorothy traveled some, including a two-week trip to Fiji, Australia and New Zealand, as well as across the United States and through Canada on a train.
Kine said that when Steve Rants was in the Navy stationed in Japan and Hawaii, his parents always visited.
"Wherever he went, they went to visit," Kine said.
He is survived by his wife, Dorothy; sons John, Steve and Chuck; nine grandchildren and seven great-grandchildren.
A celebration of his life will be held at 11 a.m. today, May 24, at Grace Community Church, 1150 Wyoming St., followed by a luncheon.
Hali Bernstein Saylor is editor of the Boulder City Review. She can be reached at hsaylor@bouldercityreview.com or at 702-586-9523. Follow @HalisComment on Twitter.