Area businesses give start of shopping season mixed reviews
November 30, 2016 - 1:52 pm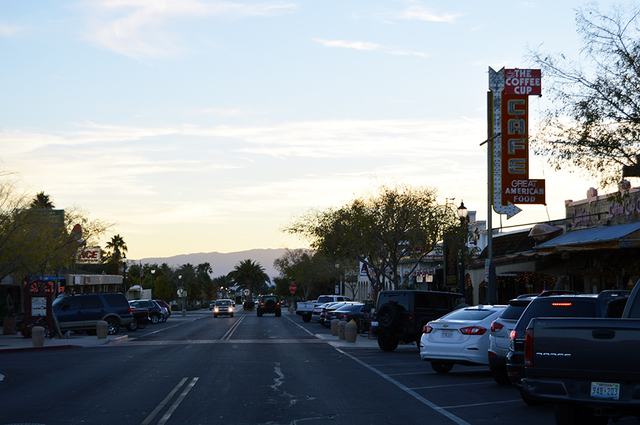 It was a great start to the holiday shopping season for Boulder City businesses as customers flocked to stores for Black Friday and Small Business Saturday on Nov. 25 and 26; however, there were a few exceptions.
Some store owners were overjoyed with the success of their business during the unofficial shopping holiday.
Boulder City Soap and Candle Co. at 501 Nevada Way offer 12 percent off everything in the store Friday and Saturday and it was a huge success.
"We had really good days Friday and Saturday," shop owner Kim Jaggard said. "We were consistently busy and just heard a lot of buzz about Small Business Saturday."
Candy Santana-Moncayo, owner of Ooh la la pet boutique at 1400 Wyoming St., said that Friday and Saturday were the busiest the recently opened shop has ever been.
"It was amazing how busy I was," Santana-Moncayo said. "I had so many new customers and regular customers coming to support the shop. Friday and Saturday were by far my top selling days."
Ooh la la offered savings of $5 to $20, depending on the size of the purchase.
One business even enjoyed a busy day without any shopping deals.
Western &Mexican Center at 415 Nevada Way was busy Friday and Saturday despite not participating in Black Friday or Small Business Saturday.
"We had really good business on Friday and Saturday, but we didn't do anything special," shop owner Angelica Moorhead said. "I think we did so well because we had a lot of tourists coming down to Las Vegas for the holidays."
Other shops didn't see the same amount of foot traffic as others.
Sherry Budd, owner of Edies &Sher-Lo's Flowers at 502 Nevada Way, said that business was slow both days so she closed up shop early.
"(It was) one of the worst weekends in the world for us because everyone was Black Friday shopping," Budd said. "This business has been around for 29 years so I know it is slow for us that weekend, but it will pick up closer to Christmas."
Cherlyn Fields, owner of Ascensions at 1400 Wyoming St., said it was a normal day for her holistic art boutique.
"It was about the same on a Saturday for me as it always is," she said. "I had about 12 customers come in, but I do a lot of my sales online anyway."
Boulder City Chamber of Commerce has not heard any feedback about Small Business Saturday, according to Chamber CEO Jill Rowland-Lagan. She is, however, looking for comments and is asking businesses to visit the chamber's website, www.bouldercitychamberofcommerce.com.
Contact reporter Max Lancaster at mlancaster @bouldercityreview.com or at 702-586-9401. Follow him on Twitter @MLancasterBCR.