Aquatic future hinges on Tract 350 sale
February 22, 2023 - 3:50 pm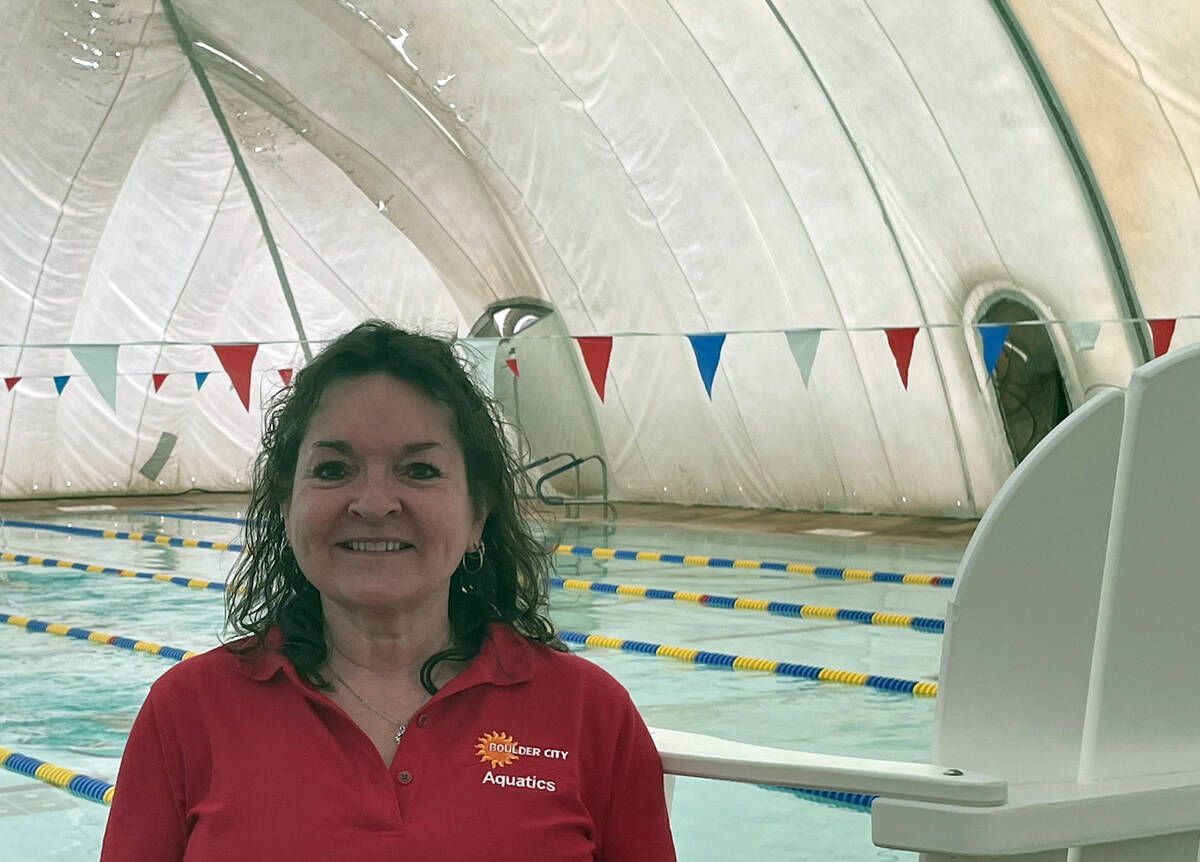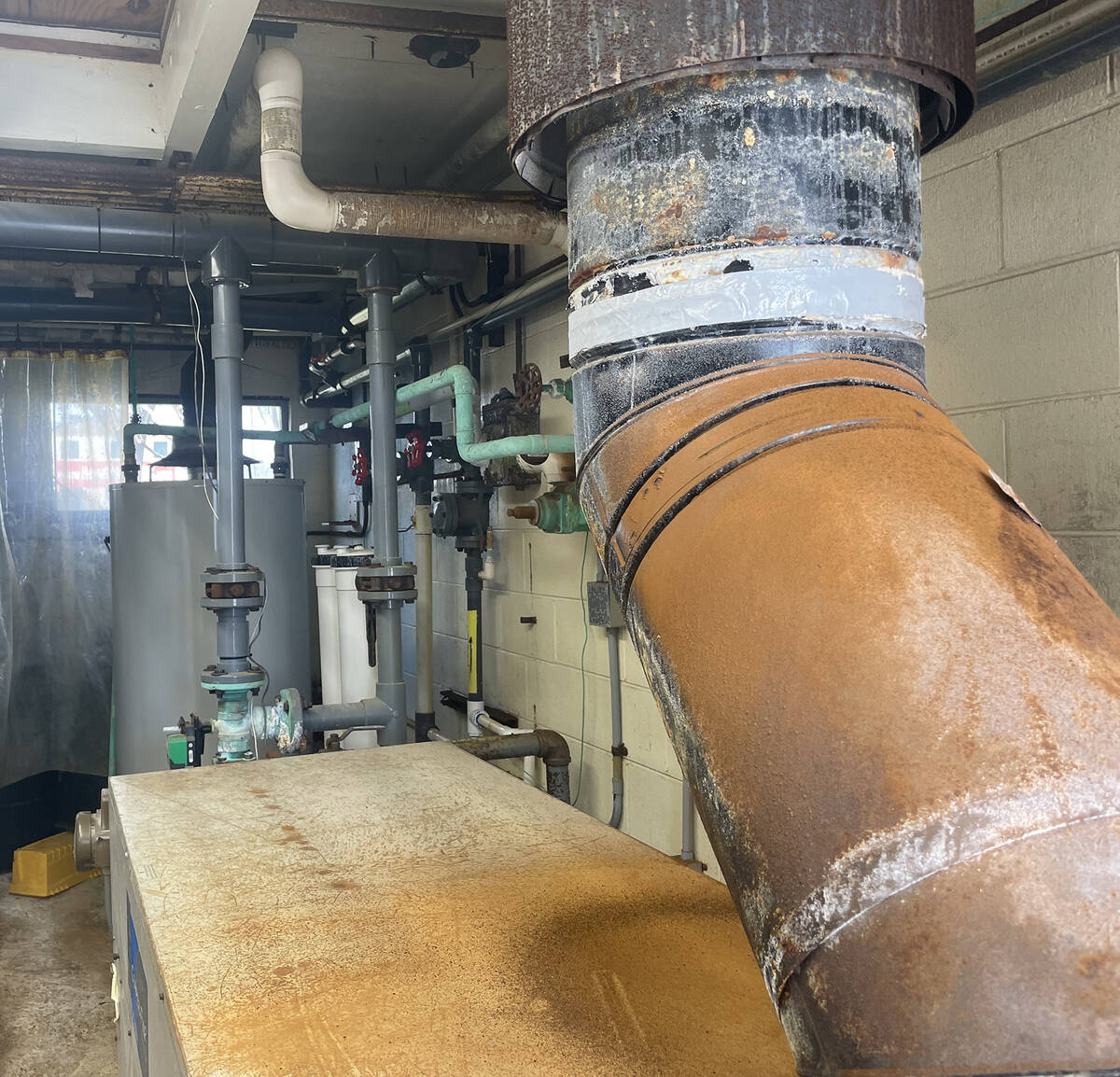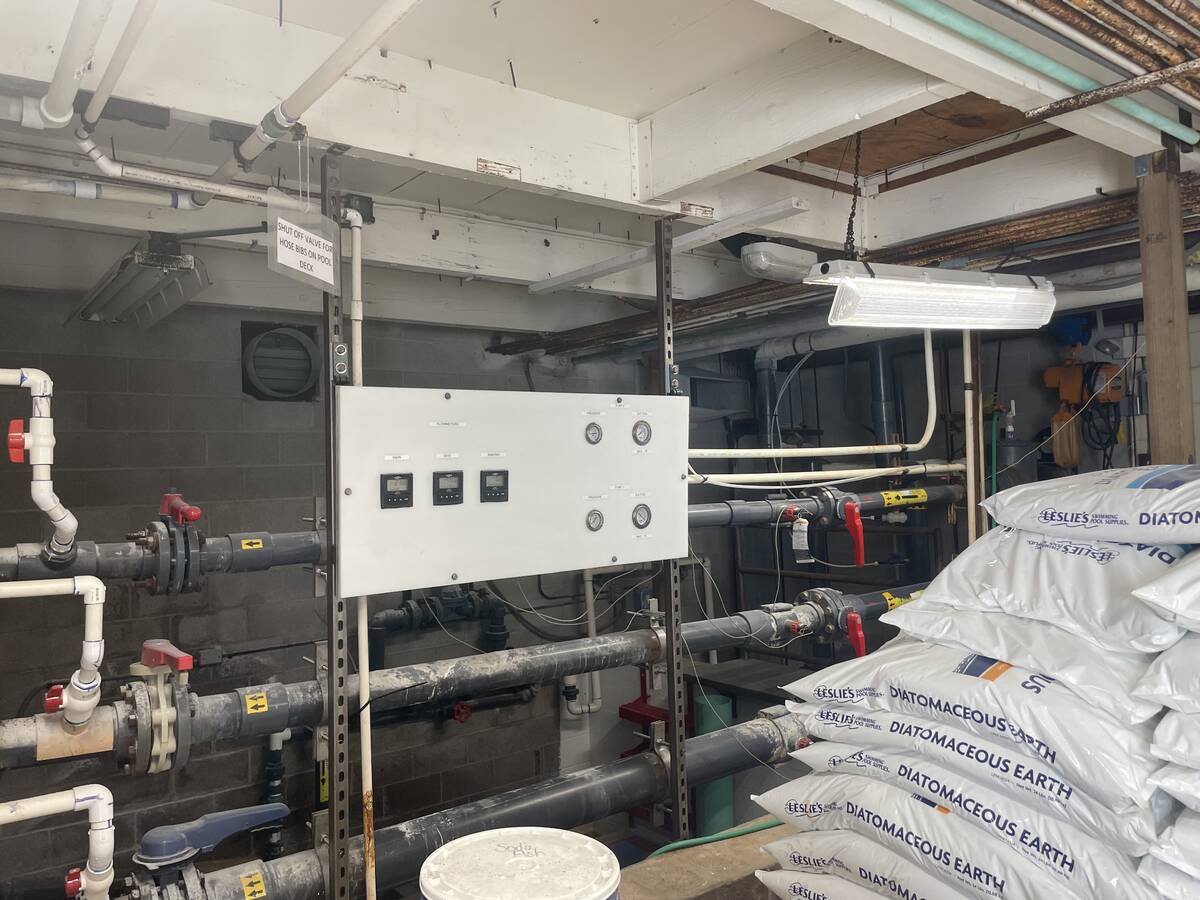 The city-owned pool is a popular facility, serving nearly 28,000 patrons each year. It is also old and in need of repair.
A plan was approved in 2021 to build a new pool, which would be financed through the sale of Tract 350, a large plot of land adjacent to Boulder Creek Golf Club. But those plans were put on hold when the city was not able to come to terms with Toll Brothers, the developer that had planned to construct homes in that area.
Now aquatic fans may have hope as both the city and Toll Brothers report that a sale is still possible.
Robyn Hogan, Toll Brothers vice president of land acquisition based in Las Vegas, stated that, "We remain interested in the parcel" in an email to the Boulder City Review.
City Manager Taylour Tedder expanded on that.
"The housing market has changed since the conversation started with Toll Brothers," he said. "Property on golf courses is still very desirable, especially due to the fact golf courses can no longer be constructed in Southern Nevada."
Tedder said that Toll Brothers has been in contact with city staff.
"Toll Brothers will hopefully have information for us in the spring regarding the property. I believe we can find a way to move forward that benefits Boulder City residents and the new aquatic center in the near future."
That is welcome news for Cheree Brennan, who has served as the aquatic coordinator at the pool for five years.
"The city has done the best it can with the funds available," she said. "But there is no getting around the fact that the facility, as it is configured today, is more than 40 years old and the desert is not kind to outdoor pools in general."
Brennan noted that there has been some recent work done.
"The main lap pool is currently under the bubble structure we use between September or early October and May so that part of the facility can be used year-round. While that remains in use, we have taken advantage of down time to replaster our wading pool and dive tank," she said.
The wading pool is a shallow pool that averages 10 inches of depth and is used exclusively by children. It was last replastered in 2007. The dive tank is 12 feet deep with a 1-meter diving platform. In addition to dive practice, it is used for various swimming classes and there are two aquatic climbing walls available. As the only pool in the facility that is deep enough for safe head-first entry, it is also used by the Boulder City-Henderson Heatwave swim team to practice starts.
"We can install starting blocks across the north side of the dive tank," Brennan explained.
The dive tank was last replastered in 2006.
The bubble structure itself is also showing its age. Standing next to the main lap pool, one can clearly see large areas that are nearly worn through and Brennan pointed out another area that had already been patched. The bubble structure also requires a significant amount of energy. When entering the bubble from the area next to the dive tank, she cautioned, to expect an out-rushing of air and a lot of noise.
"The whole structure is supported by air, so the blowers have to run 24 hours a day plus the incoming air has to be heated," she said.
The proposed new aquatic facility would be indoors and all of it available for use throughout the year.
"With a new pool, we will also get a wider range of use out of it," Brennan explained. "The current lap pool is too shallow for competitive use."
The lap pool is less than 4 feet deep at the edges and goes down to 5 feet deep as one moves toward the center.
Other issues include the fact that all three pools are served by a single filter system, which can lead to what Brennan called the "poop problem."
"If a child has an accident in the wading pool, we have to shut down the entire facility for at least a few hours and maybe overnight until we can test and ensure the water is safe," she explained.
A new facility would have separate filtration and heating for each pool.
Brennan has been involved in aquatics for most of her life. Prior to moving to Boulder City eight years ago, she ran a U.S. Air Force aquatic facility in Idaho and has been teaching swimmers since 1980. She is certified by the Red Cross as a lifeguard, a water safety instructor and as a lifeguard instructor among a slew of other certifications.
In addition to the issues of needed maintenance, Brennan reports that the Boulder City pool has not been immune to the problem plaguing public pools nationwide: a shortage of lifeguards.
In order to work as a lifeguard, one must get certified and then renew their certification every two years. The COVID-19 pandemic interrupted that flow and the number of certified lifeguards has still not recovered. The American Lifeguard Association reported in 2022 that public pools across the country were forced to remain closed or to severely limit their hours and the programs available.
"We are definitely hiring," Brennan said. "We offer Red Cross certification programs and we pay for them. If you want to work as a lifeguard, we can get you certified at no cost."
Contact reporter Bill Evans at wevans@bouldercityreview.com or at 702-586-9401.