Annual recycling event returns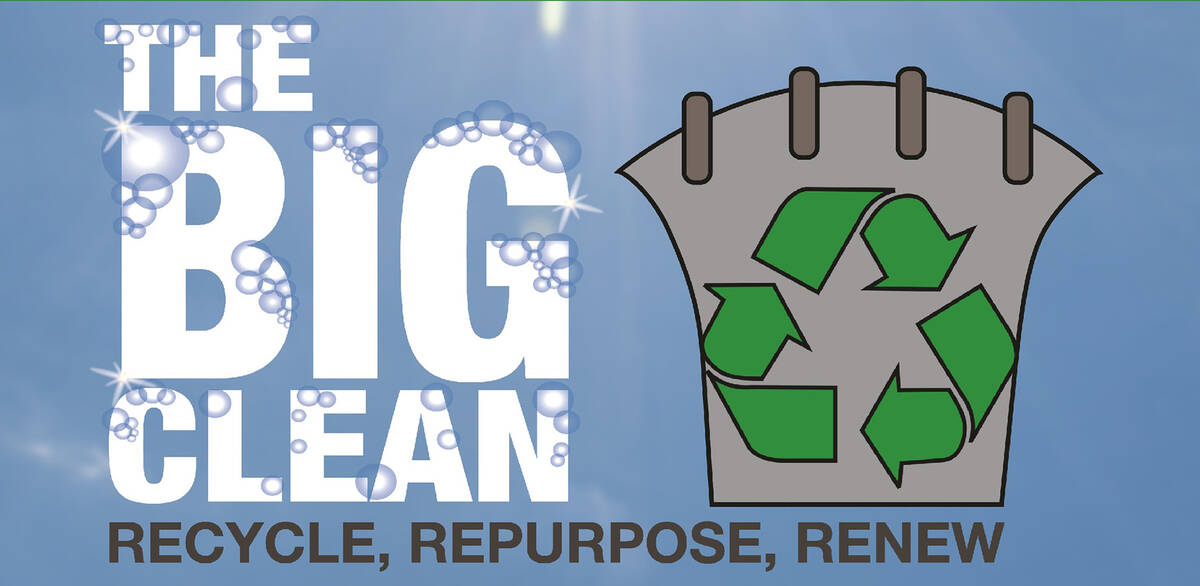 With a goal to "recycle, repurpose, renew," the annual Big Clean event will return to Boulder City on March 25.
"This effort not only helps organizations that can use the unwanted items, but it also helps improve Boulder City neighborhoods, fulfilling the city's motto of clean, green Boulder City," said Community Development Director Michael Mays. "A big thank you also goes out to our partner, the Boulder City Chamber of Commerce, volunteers and the residents of Boulder City who make this event a success each year. The Big Clean event is a great opportunity for the whole community to come together and improve our neighborhoods and our environment."
In addition to serving as a central point for donations of unwanted items, residents will be able to recycle a large range of things as well as having documents securely shredded. There is a limit of five boxes of documents to be shredded per vehicle.
Goodwill Industries will be on hand to accept household items, clothing and small furniture. Large furniture, including beds and sofas, as well as appliances cannot be accepted. Goodwill will also take small electronics, power tools and cellphones.
The organization Street Dogz will be accepting pet supplies and food for dogs and cats. Started in 2014, Street Dogz seeks to ensure that homeless individuals do not have to surrender their pets due to a lack of resources.
The Boulder City Library will be at the Big Clean to receive book donations as well as CDs and DVDs. They are also looking for Lego-style building blocks and will take any size or brand.
Waste materials such as yard and household trash will be accepted. This includes paint, chemicals and batteries as well as fluorescent light bulbs. Tires will be accepted with a maximum of four per vehicle.
Residents will also be able to dispose of unneeded or expired medication. These should be removed from bottles and placed in a clear plastic bag. No medicine bottles will be accepted nor will needles or medications in liquid form.
Other items that will not be accepted are air conditioners, computers, TVs or computer monitors that use a cathode ray tube, refrigerators, freezers and medical waste. While waste oil from residences will be accepted, oil and grease from commercial establishments will not.
The event is scheduled to run from 9 a.m. until 1 p.m. in the parking lot of Bravo Field, 891 Avenue B. Volunteers will direct traffic and help people drop off items at the various stations.
Those with questions about the event can call 702-293-9282 or email to commdev@bcnv.org.
Contact reporter Bill Evans at wevans@bouldercityreview.com or at 702-586-9401.