Hospital benefits from donations to Goodwill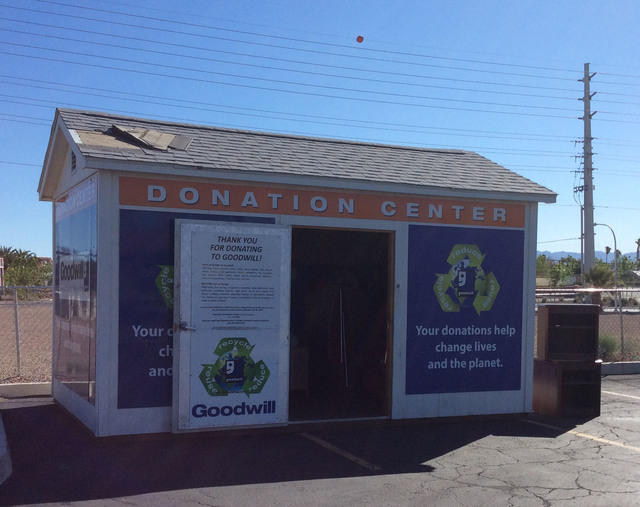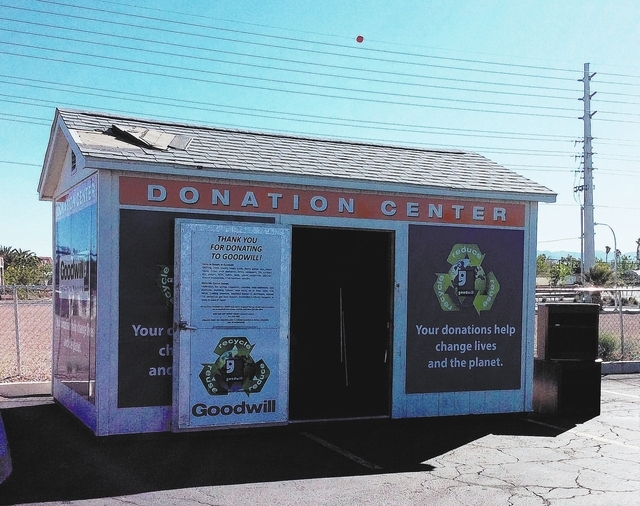 Most of us know about the work Goodwill does transforming donations to its thrift stores into life-changing skills training programs and help with finding a job. But donations in Boulder City also benefit long-term care residents and partial hospitalization patients at Boulder City Hospital through a special collaboration.
For each donation made through the hospital-designated facility, Goodwill provides gift cards to its thrift stores for hospital programs, said Kate Warinski, supervisor for the medical staff and administrative services.
Warinski said residents and patients use the gift cards to purchase personal items they may otherwise not be able to afford, as well as decorations and supplies for activities for the long-term care facility. They are taken on regular outings to the nearest Goodwill store in Henderson.
"It teaches them money management, problem-solving skills, decision-making skills and integrates them in the community with social skills," she said.
"Really what makes the donation center so special is that it directly impacts the residents of Boulder City in two ways: our gift card program for Boulder City Hospital patients and the programs we offer through Goodwill," said Kathy Topp, a spokesperson for Goodwill. "We will help anyone who wants to work. We offer free training and anyone can participate."
Since the partnership between Goodwill and the hospital began in November 2008, more than $30,000 in gift cards has been provided to the hospital.
"Goodwill partners with about two dozen nonprofits in a similar manner — donations of gently used goods for Goodwill gift cards," Topp said. "Many times people aren't donating exactly what that organization needs, so it allows them to select exactly what they want and/or need with dignity."
Now, while an expansion project has closed part of the hospital's parking lot, the two organizations have teamed up with Vons to place a Goodwill donation facility in the parking lot of the grocery store.
"We helped them find a new space and it helps our patients tremendously," Warinski said.
According to Warinksi, store manager Ignacio Llamas "graciously allowed" the shed to be set up on a portion of the parking lot, setting it up in a prominent location to make it easier for people to drop off donations.
"This location provides easy access for the Boulder City community to donate new and used items and allows Goodwill the opportunity to continue to change lives, provide hope and opportunity to the community," she said.
The donation center is open daily from 7 a.m. to 8 p.m. Information about what can be donated is available at www.sngoodwill.org/donate/what-can-i-donate/.