Childhood memories inspire man to pen novel
October 19, 2016 - 2:03 pm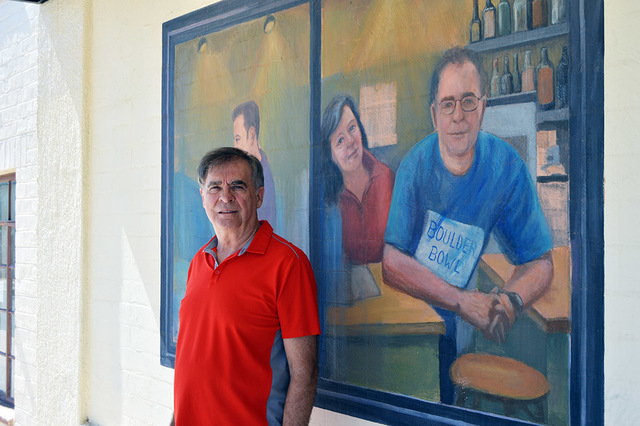 Boulder City resident Steve Osborne remembers his time as a young man living in southern Ohio, and the memories of his friends and family are so vivid that he felt inspired to write a book about them.
Osborne's self-published book, "Hope Run," is a piece of literary fiction loosely based off his experiences and the people close to him when he was a teenager in the 1960s.
Self-doubt, resentment, love, loss and a bit of murder for entertainment are all things Osborne's main character, Mike Harrison, experiences as he traverses through life in a small Midwest town.
Osborne said he wanted to write a book about growing up in rural Ohio with all the highs and lows that went along with that.
"The main character, Mike, is supposed to be a typical kid living in Ohio at the time," Osborne said. "The area he lives in is poor, his father resents him, he falls in love with a girl, but a new kid is keeping him from being with her. It is just about growing up."
Osborne's desire to write the book kept creeping up over the years while he was enjoying his retirement watching television, gardening or hanging out at Boulder Bowl, the bowling alley in Boulder City that he used to own.
"I just kept thinking about writing this book as I would go about my day," Osborne said. "It got to the point where I just said the book was a better use of my time than anything else I was doing."
The main reason Osborne wrote his book was for entertainment. He said he wanted to write something that brings people into a fictional world and away from stories based around zombies, time travel and aliens.
"I wanted to write a fiction novel that was based on reality," Osborne said. "The things that are happening in the book are not real, but they are based off real events. I am really proud of the fact I didn't put any zombies or aliens in my story."
Osborne's book is out on paperback and Kindle. It is available through Amazon at http://amzn.to/2cNixPy.
The book has currently sold over 200 copies according to Osborne.
Contact reporter Max Lancaster at mlancaster@bouldercityreview.com or at 702-586-9401. Follow him on Twitter @MLancasterBCR.